Halloween Trick or Treat - 2007
X10 Controller that I can use to "battle" Internet Users for control of my own house!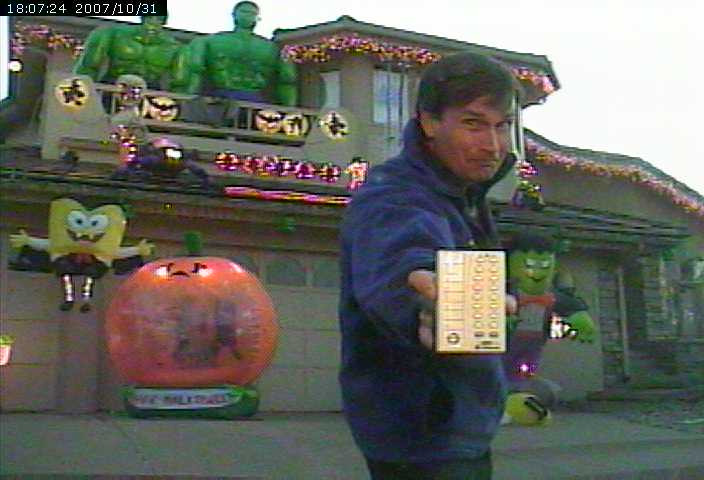 Checking webcam1 just before sunset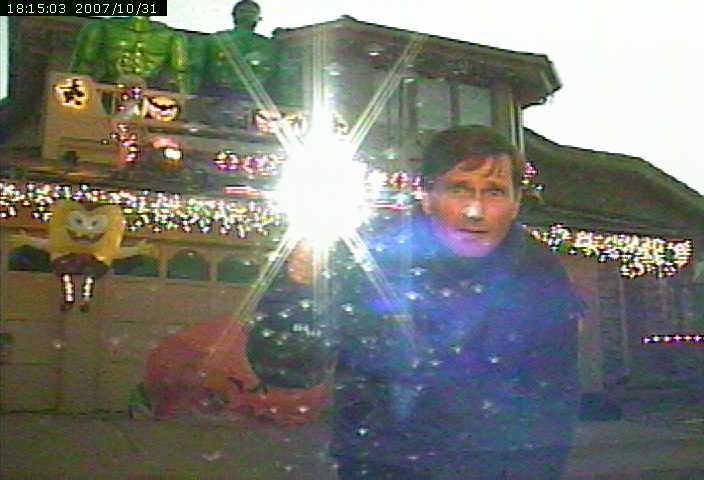 Typical picture from webcam2 when one of the many "waves" of people showed up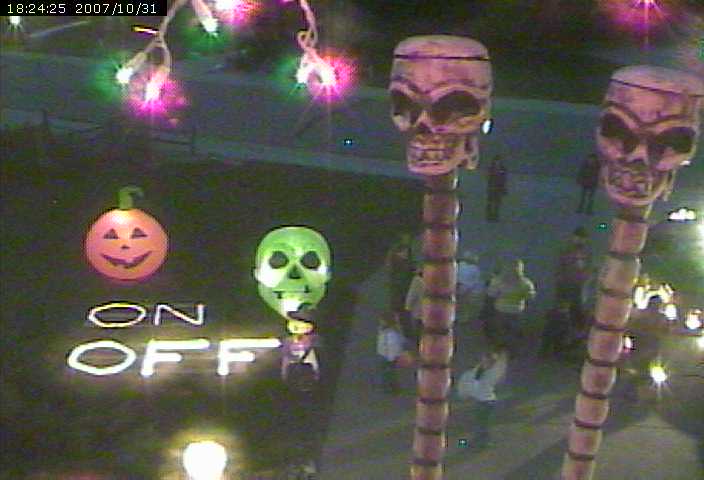 Lotsa kids just liked to "clown" around in front of the webcam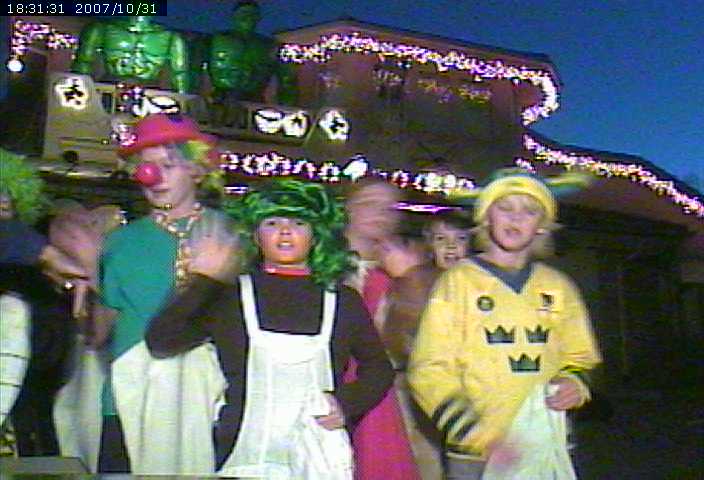 Or try to be very ghoulish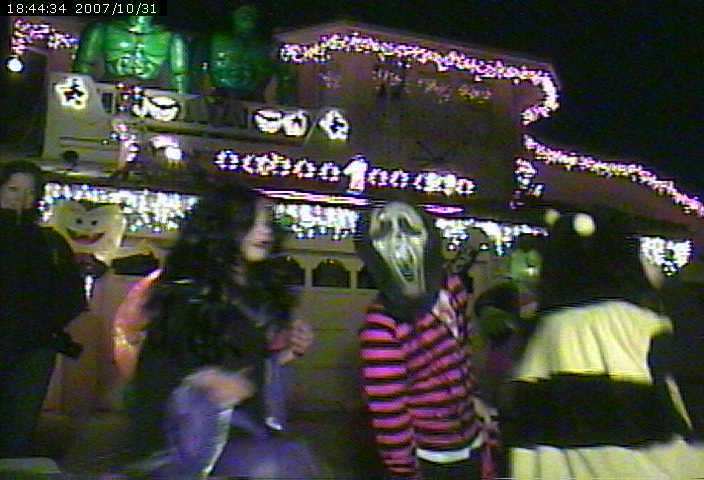 And a few were downright "catty"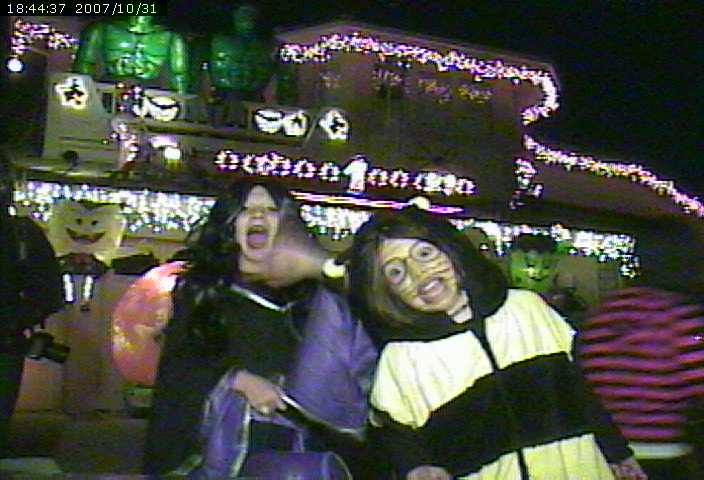 One "witch" took video of the webcam itself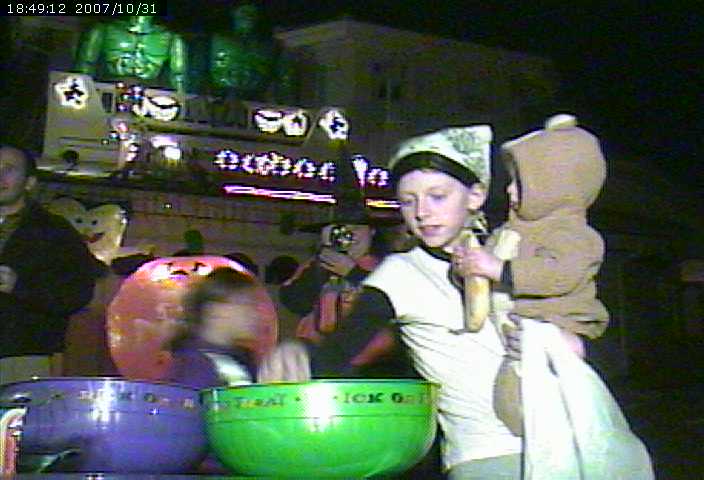 And she thought the Port was quite tasty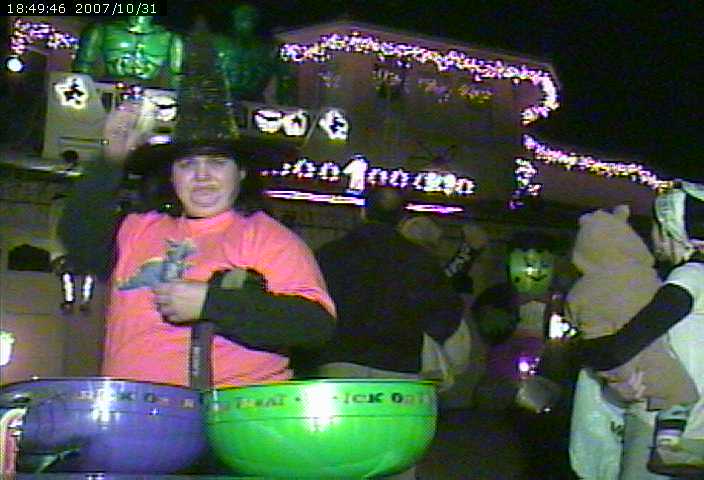 Alek "blesses" the webcam with a Magic Wand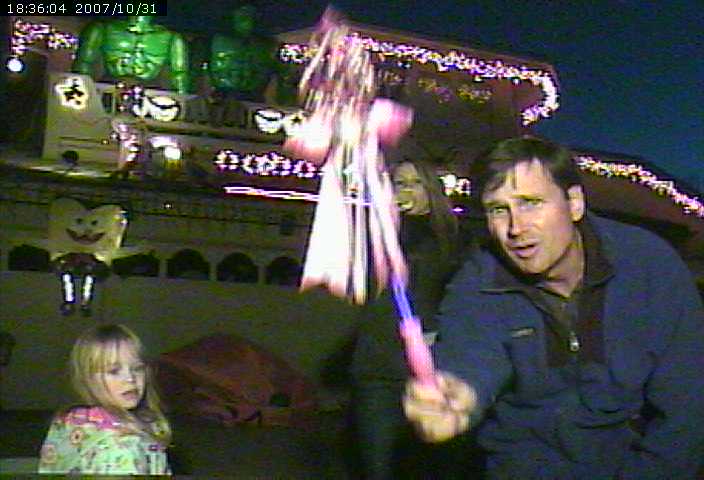 But then takes a swing at the Halloween Candy with a sword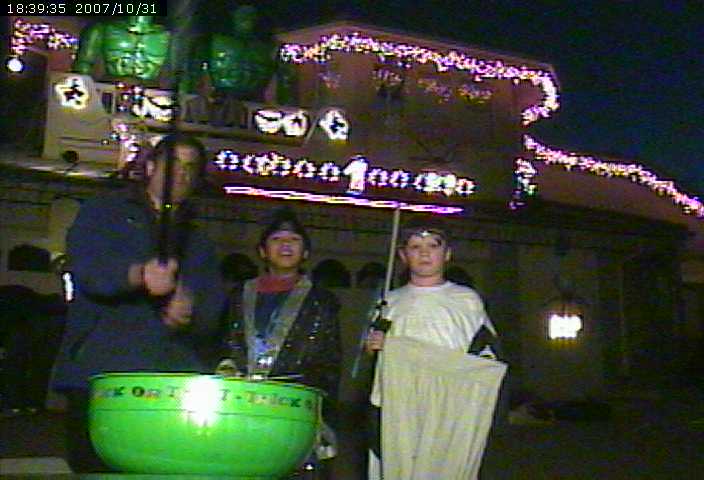 Followed by a Battle Axe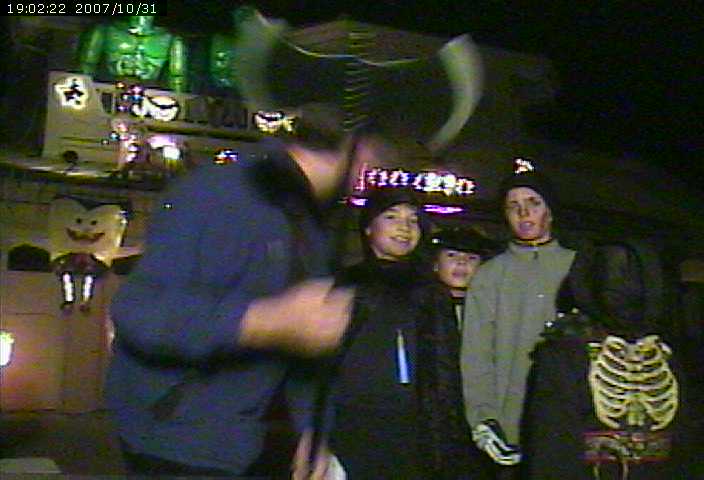 The Grim Reaper rides a scooter! ;-)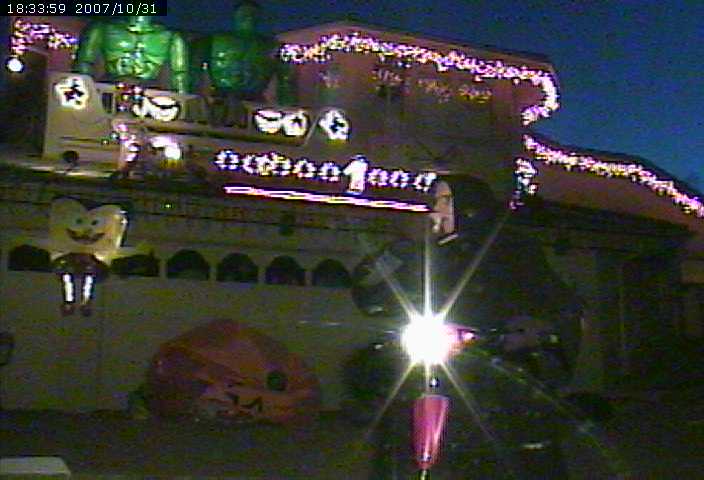 Some very well done scary outfits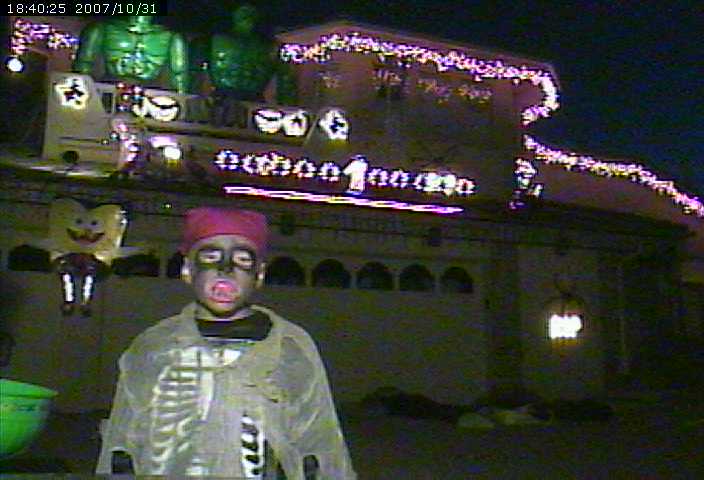 With great attention to detail, even in the hands!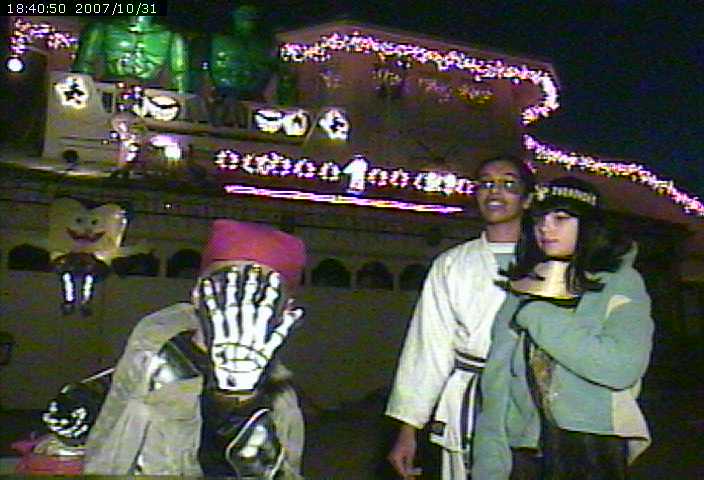 One of my neighbors, who is very hip, taking a picture of the webcam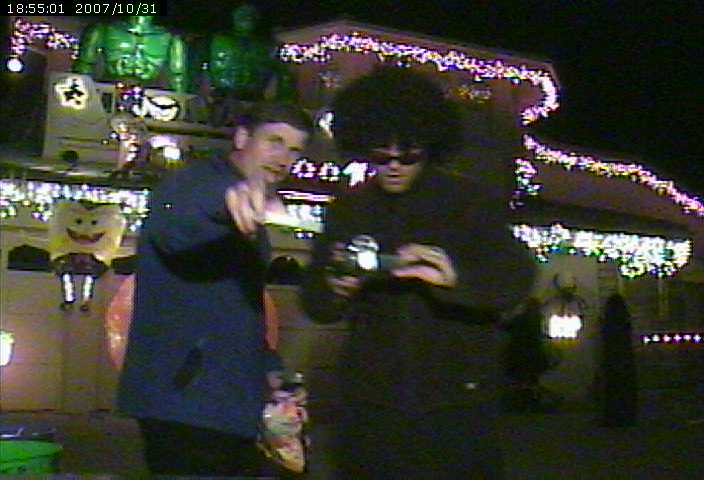 Like I said, he is a very, very cool dude!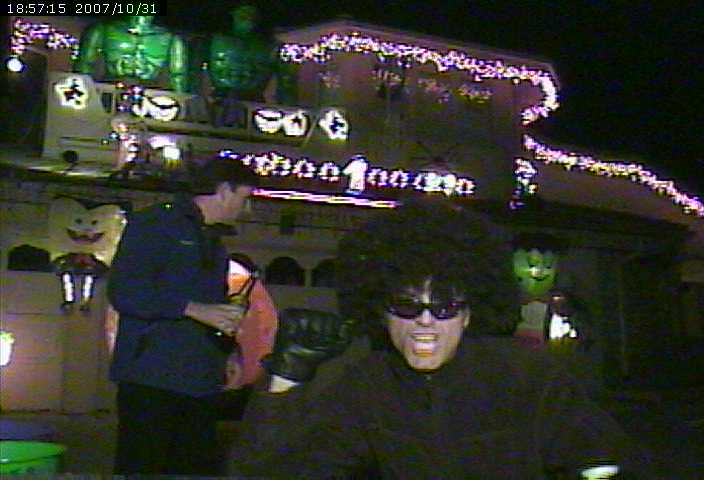 Almost gave away my last eyeball candy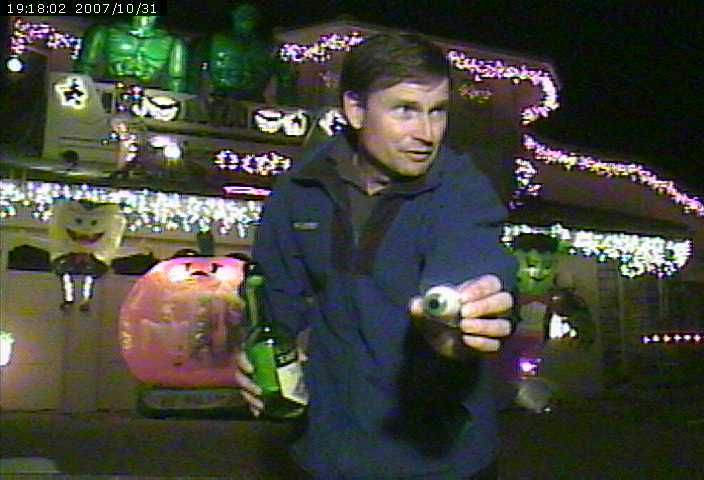 And Dirk brough home some HULK Candy - how cool is that!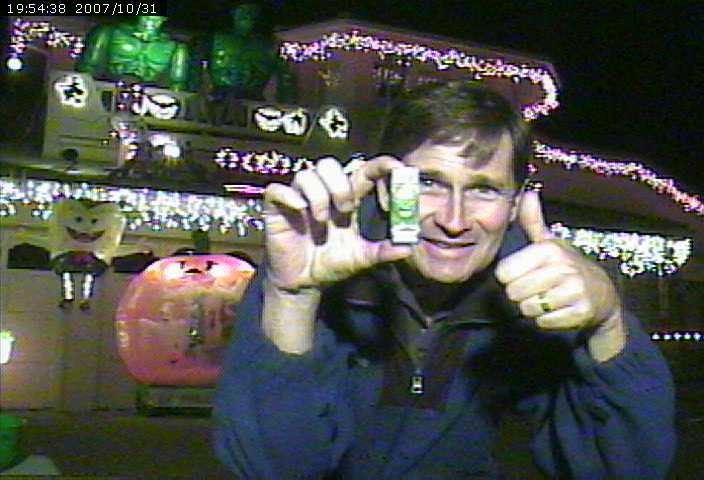 Some of the "big kids" took a look at the candy bucket ...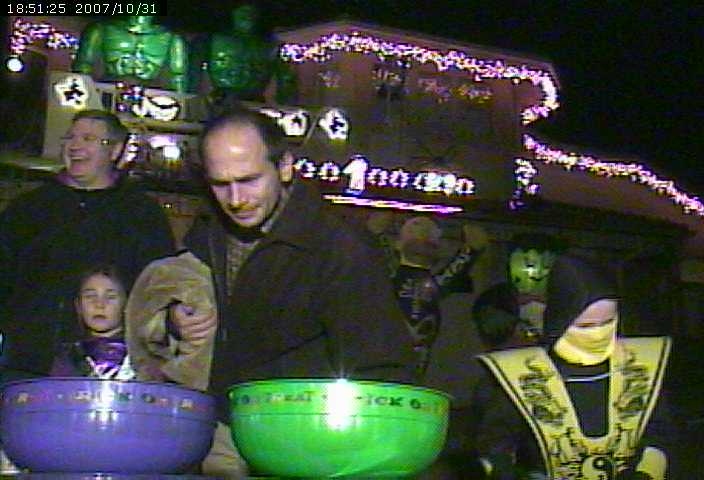 ... but they usually opted for the dixie-cup shots of Port or Baileys I provided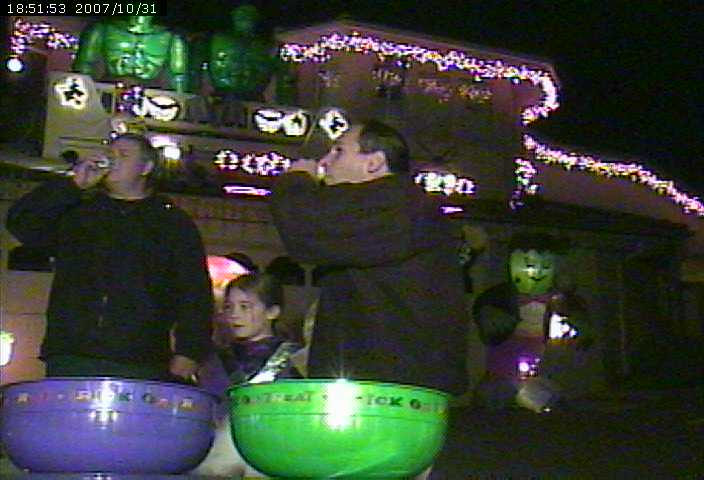 Last pour from the third bottle of Bailey's - quite popular with the "big kids"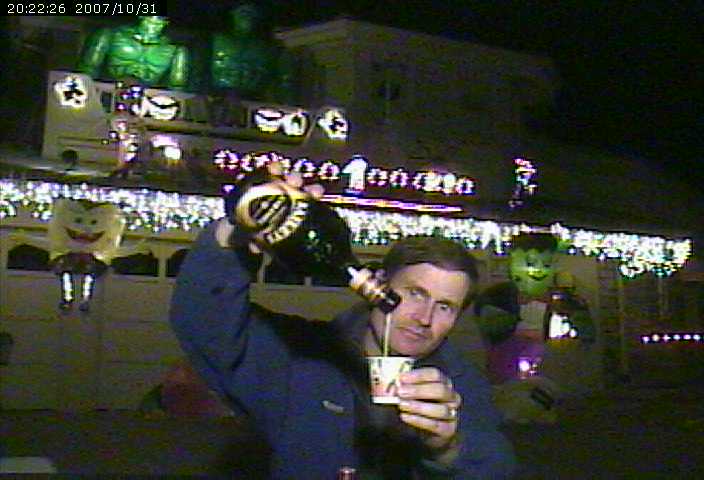 I finally get a sip of the Caramel inside the Haunted Office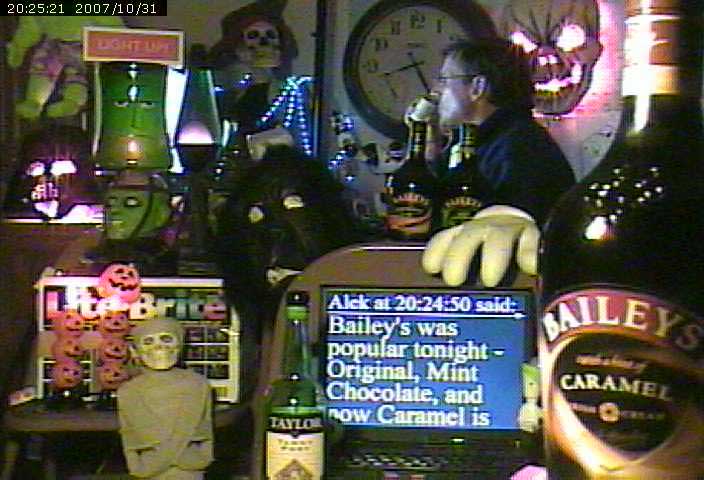 Meanwhile, trick-or-treaters were still watching the Halloween Decorations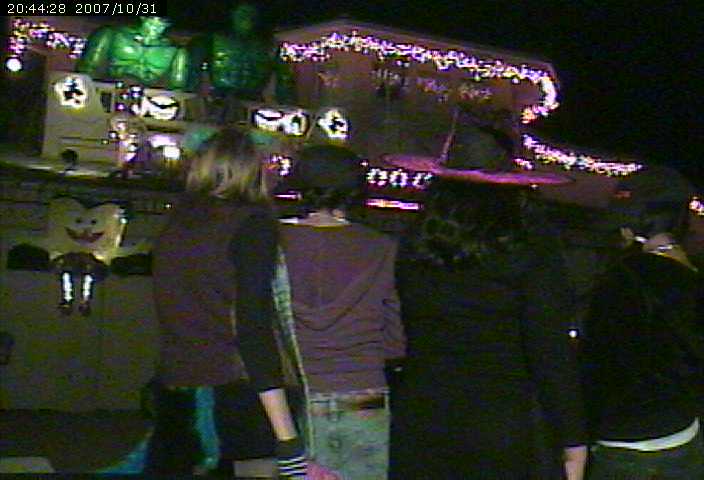 Many web surfers expressed their appreciation of the zany online experience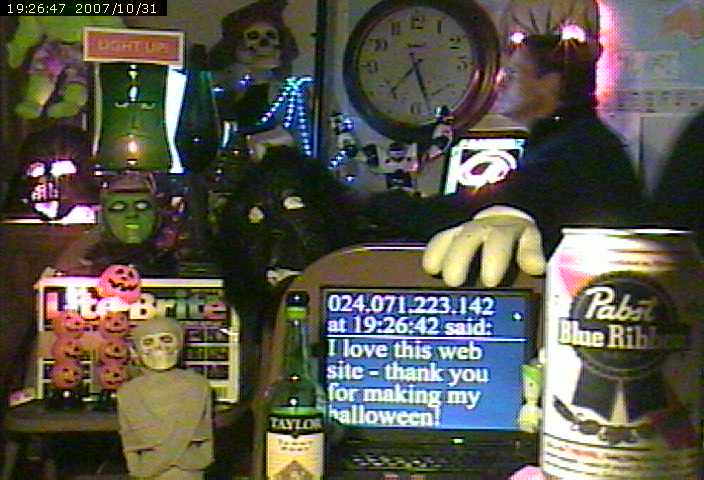 And the Christmas Lights should be just as much fun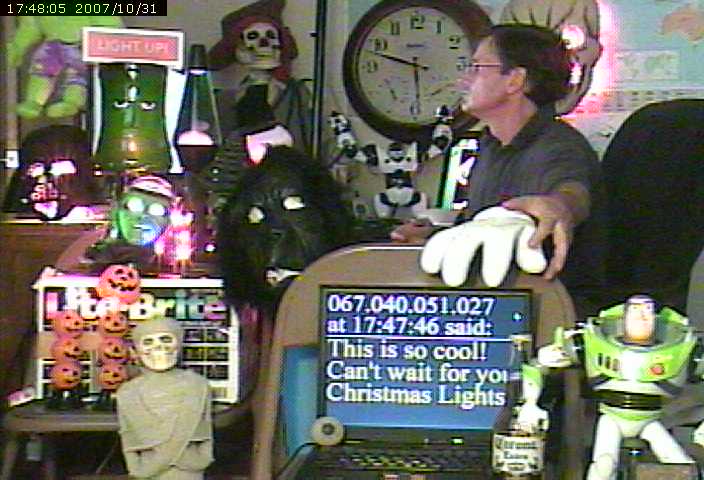 Go back to main halloween decorations.