Halloween Trick or Treat - 2006
Hulk, Pumpkin, Frankenstein, Skeleton, and ... Homer Simpson - D'OH!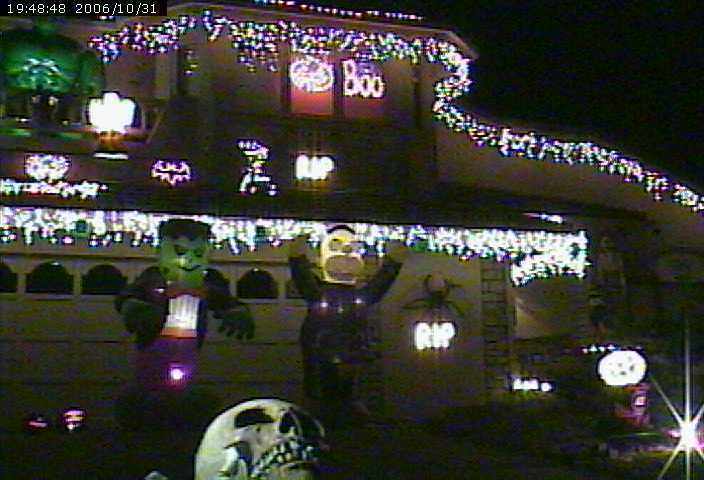 Alek making misc. adjustments to the webcam setup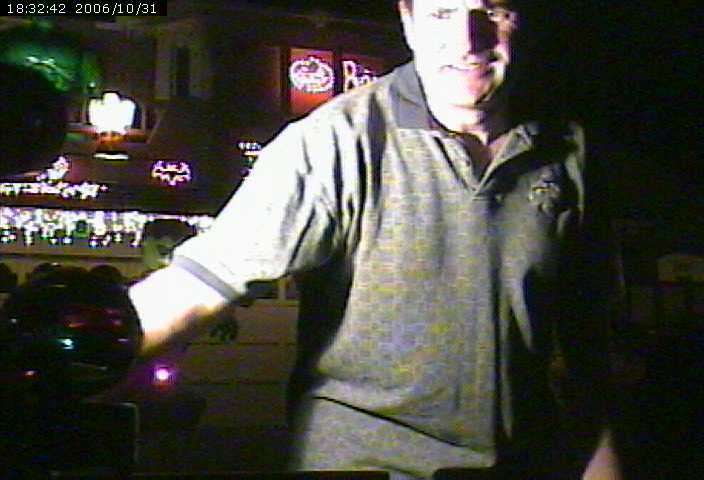 Trick or Treat to the webcam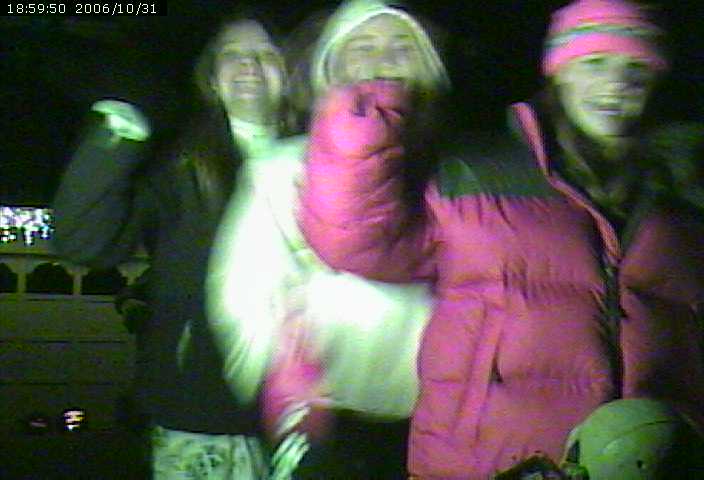 This trick or treaters has a bad case of acne!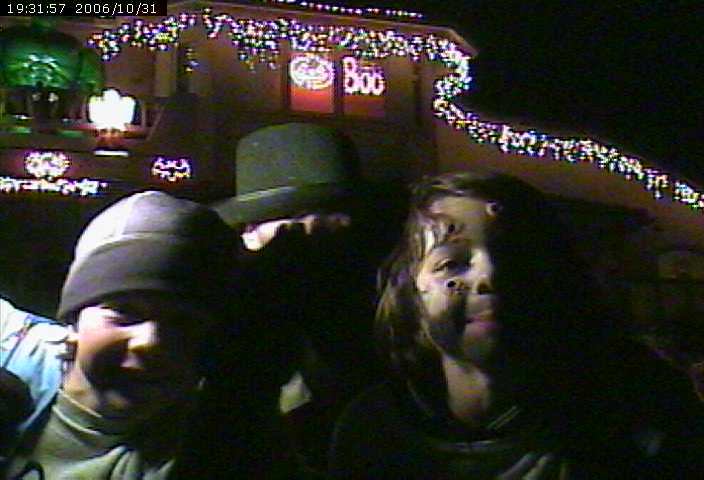 One of the scariest looking trick or treaters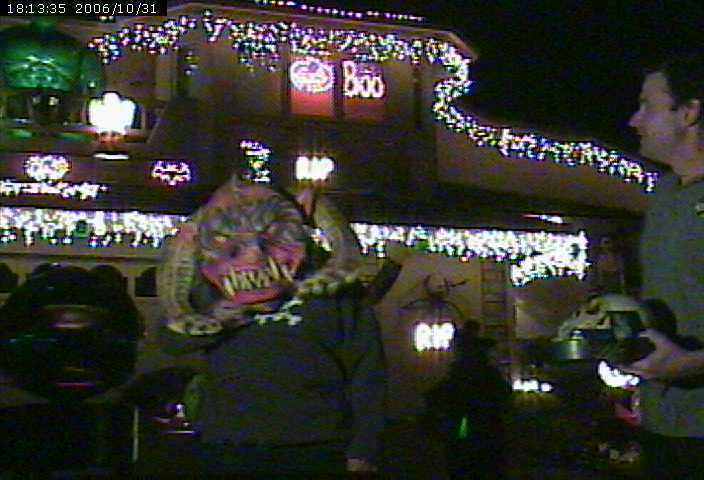 And some of the cutest trick or treaters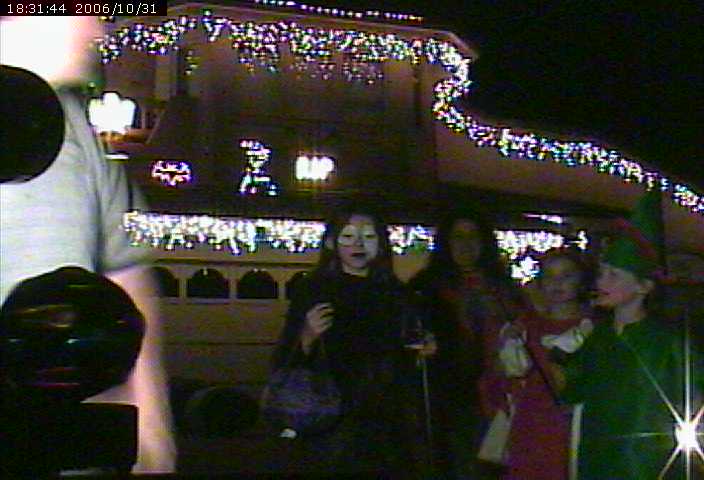 Homer looks on as Alek trick or treats to an Old Man ...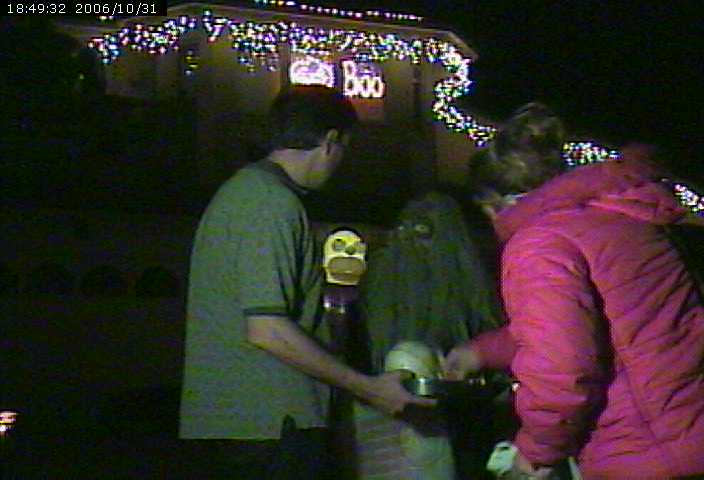 Old Man checks out the skeleton head candy jar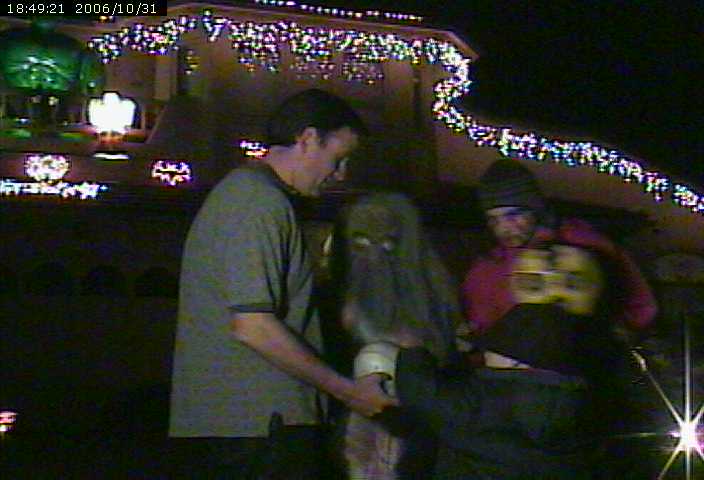 And then wanders over to the webcam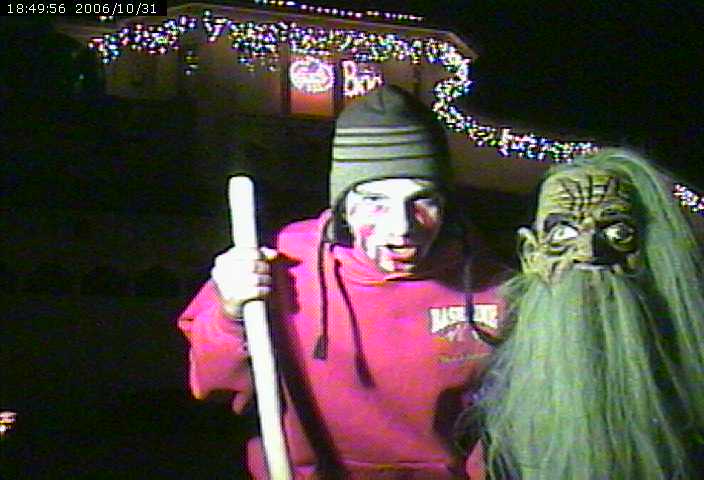 Darth Vadar says "Trick or Treat ... or off with your head!"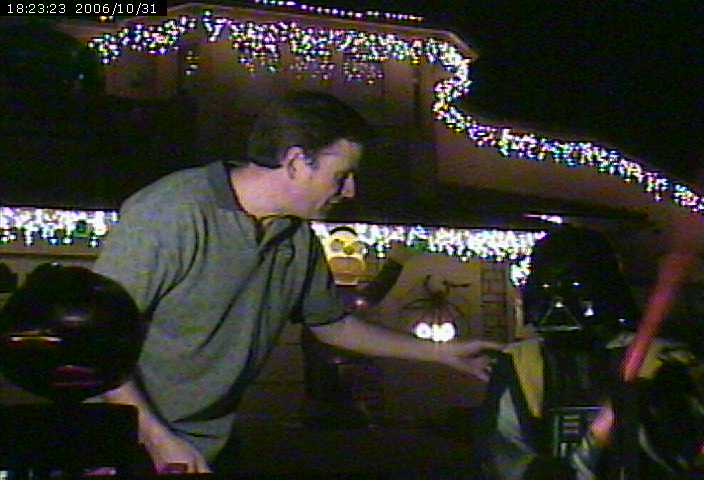 Spooky Masks say "Trick or Treat to skeleton head"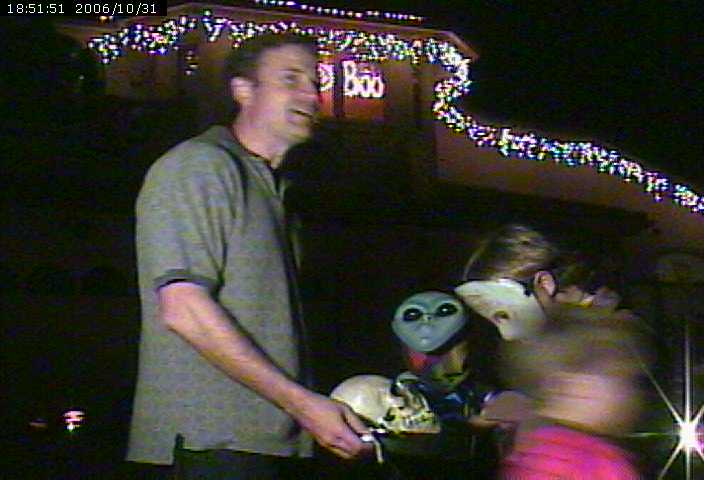 Buncha Trick or Treaters mug for the webcam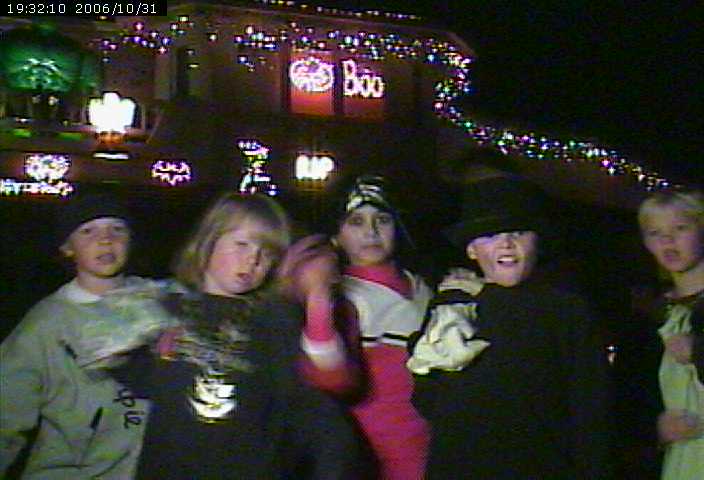 Hamming it up some more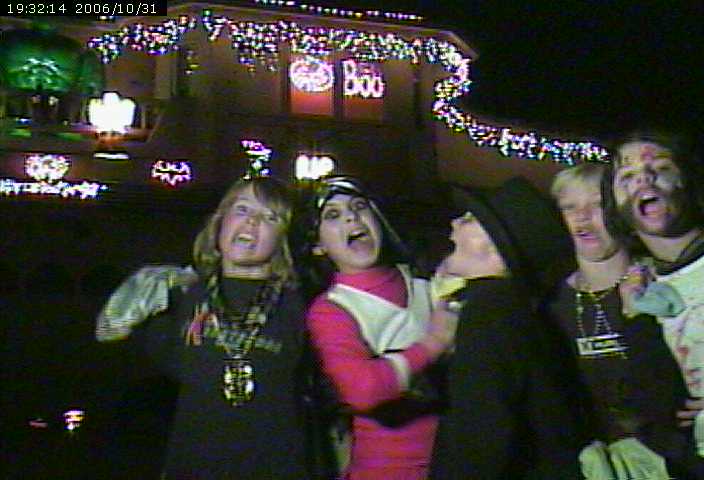 Something scary coming from off camera?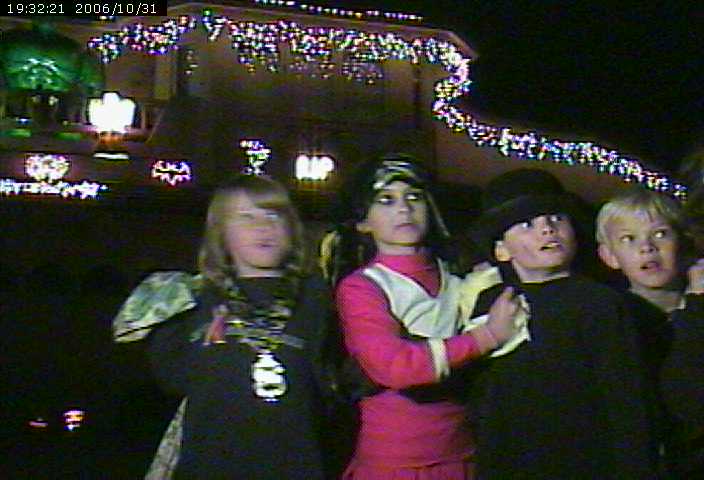 Is that really a webcam?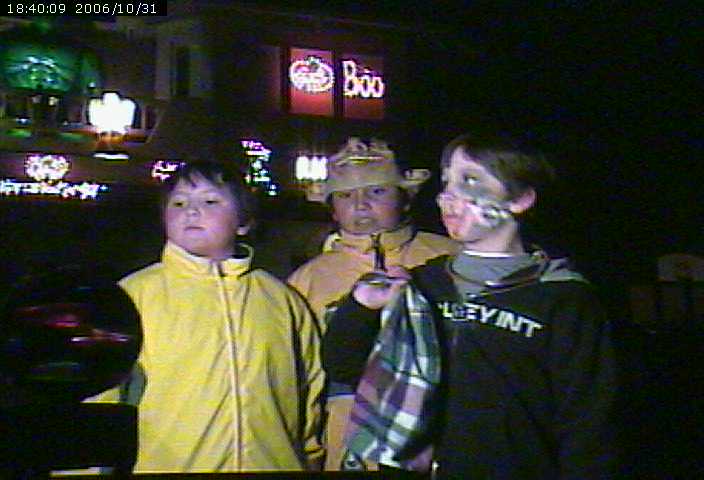 OK - I'll put an evil hex on it!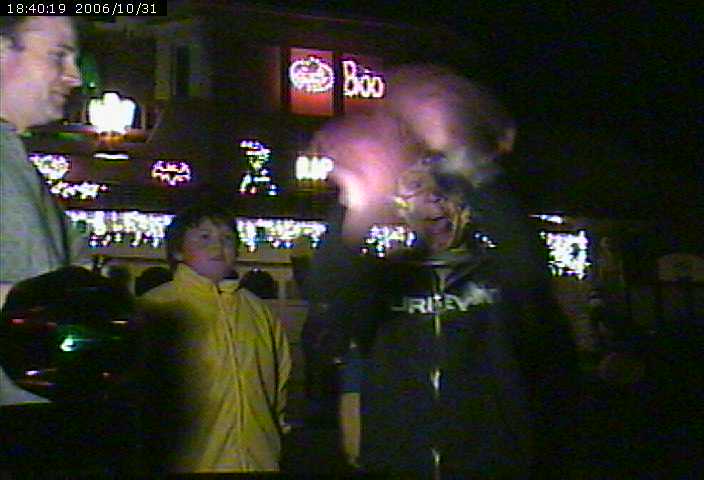 Some older trick or treaters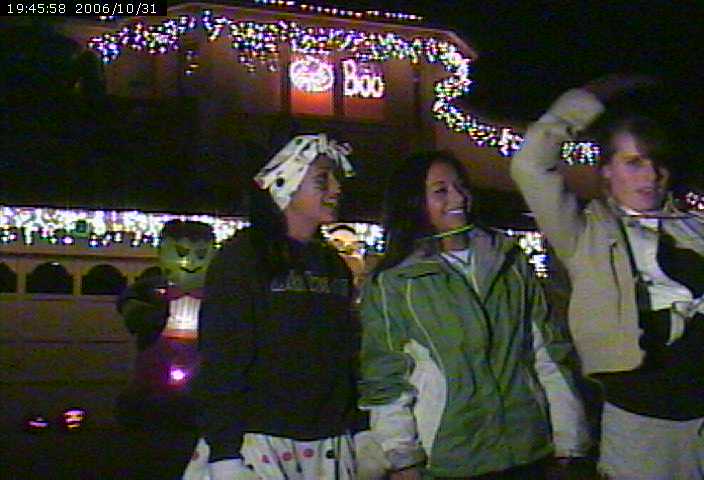 Hat Man checks out the webcam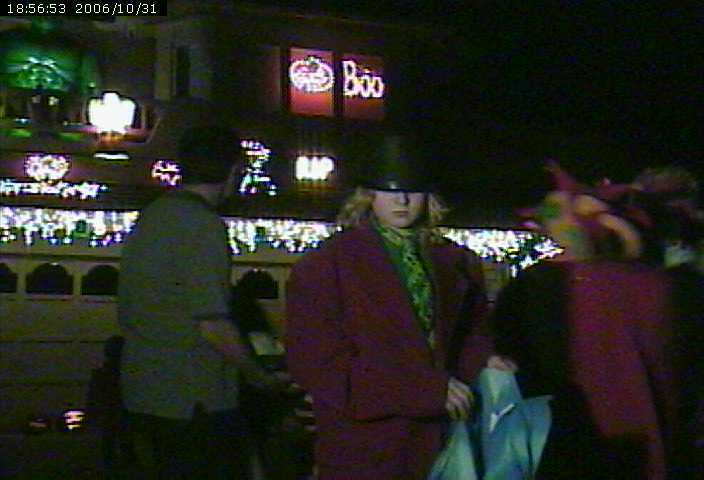 He kept a low profile the whole time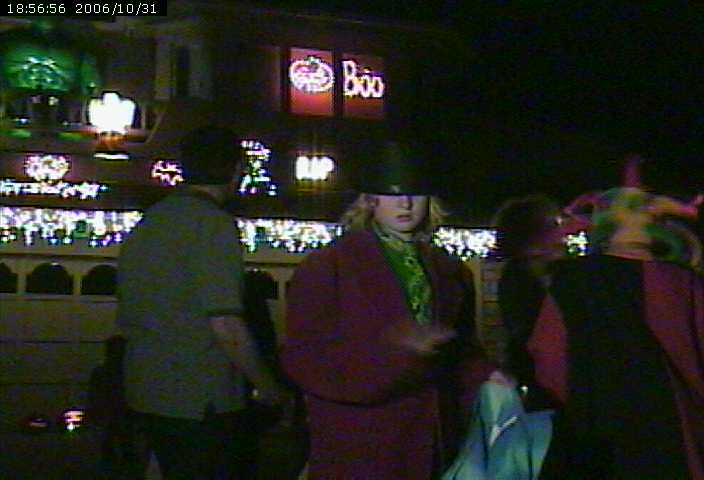 Small trick or treater highlighted in Homer - D'OH!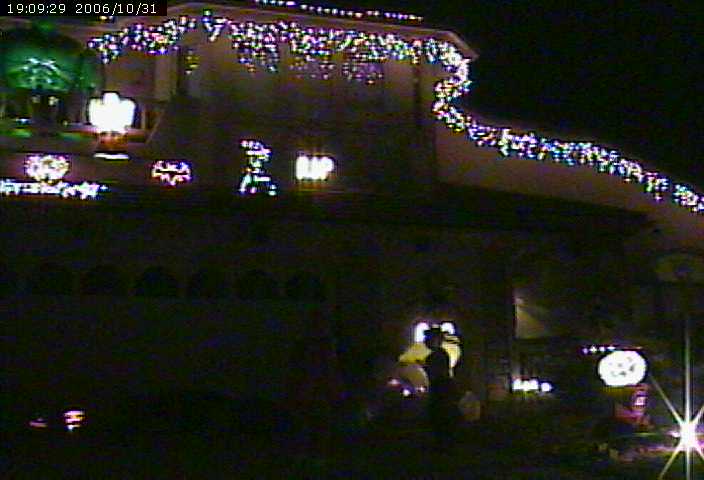 Crowd of Trick or Treaters check out Homer Simpson - D'OH! ;-)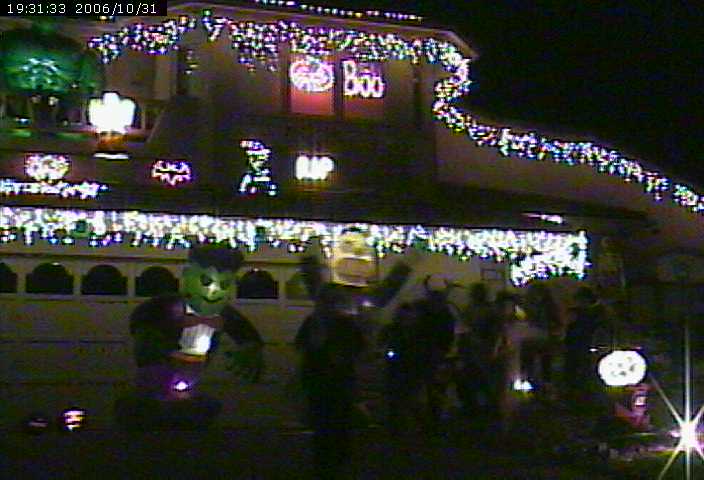 Got my candy - off to the next house!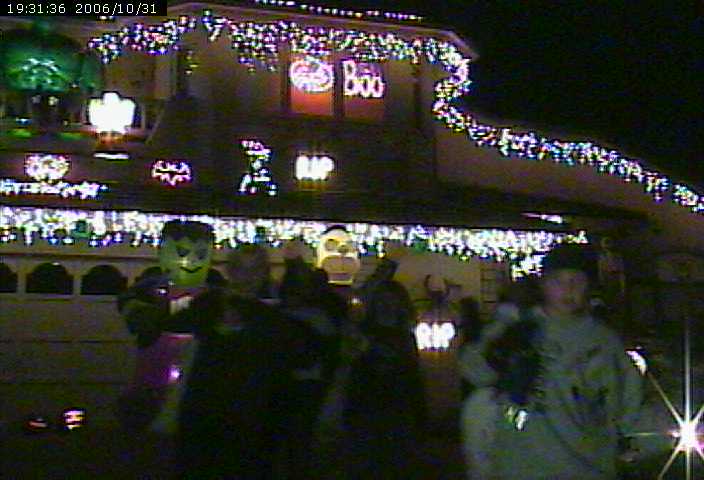 Waving goodbye to Homer - we'll be back next year!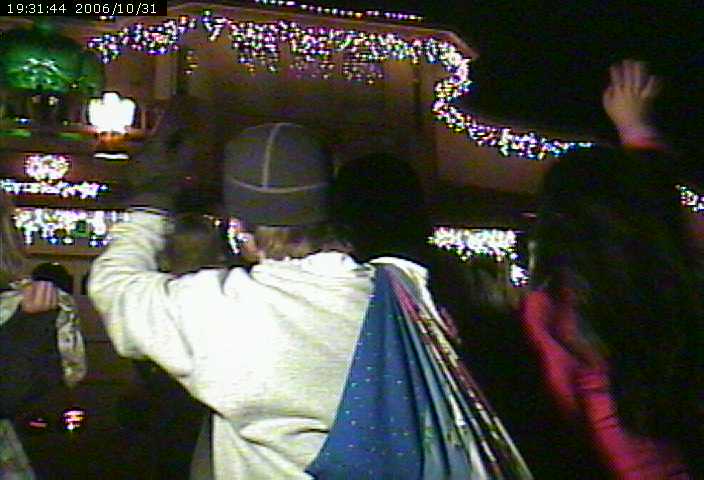 Go back to main halloween decorations.