I owned a Canon 400D SLR for almost a year, and then upgraded to a Canon 40D in September/2007 ... and subsequently put up a page
comparing the Canon 40D to the 400D.
Both of these have APS-C size sensors of 22.2 x 14.8 mm which results in a 1.6x focal length. Since this (effectively) makes your lens longer, it is great for telephoto work and the
EF-S 55-250 lens
... but not so for wide-angle. Fortunately, Canon introduced the EF-S 10-22mm Lens in November/2004 that is designed specifically for these types of cameras, providing an effective focal length of 16-35mm ... and wide is wild! ;-)
Canon EF-S 10-22mm lens captures Dirk's Big Air!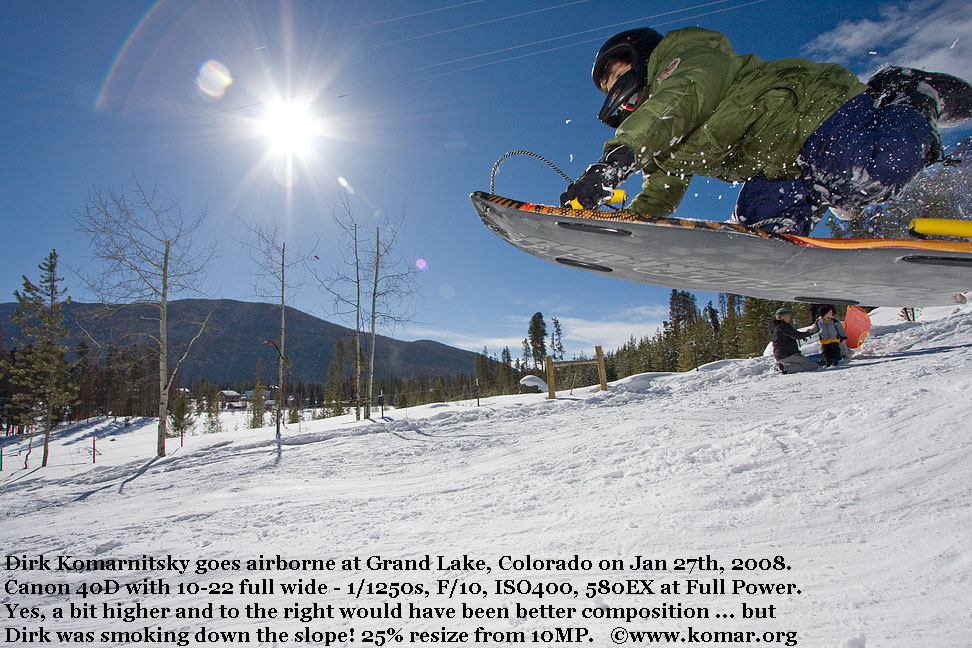 Brother Kris digs deep into the powder at Snowbird, Utah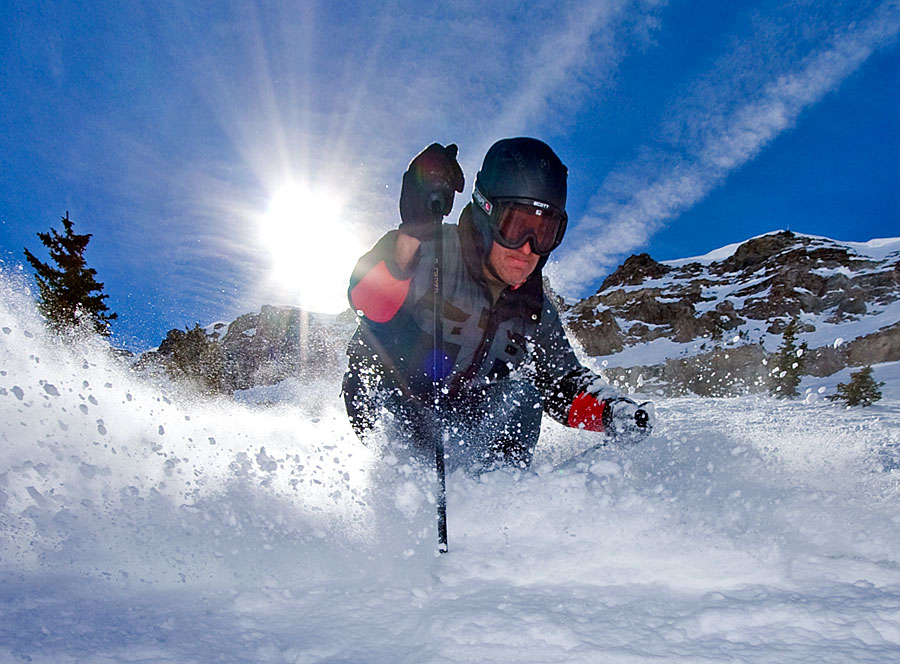 Kyle boogie boarding in Hawaii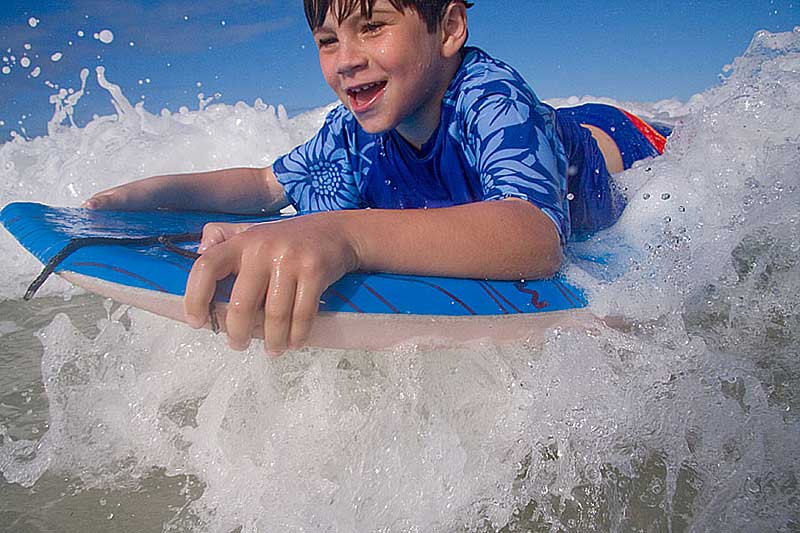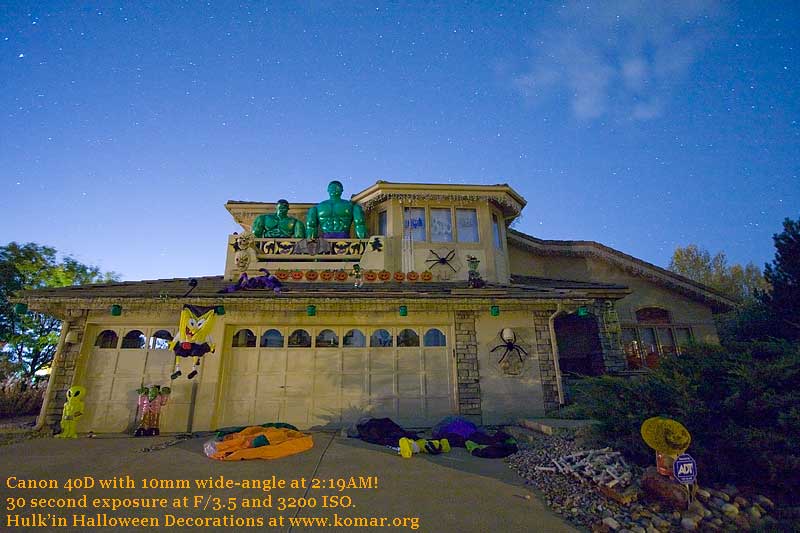 Thanksgiving gathering with Canon 10-22mm lens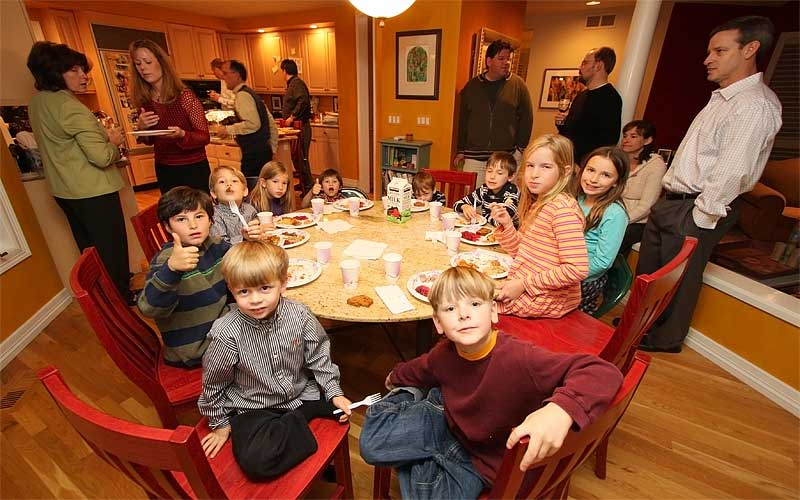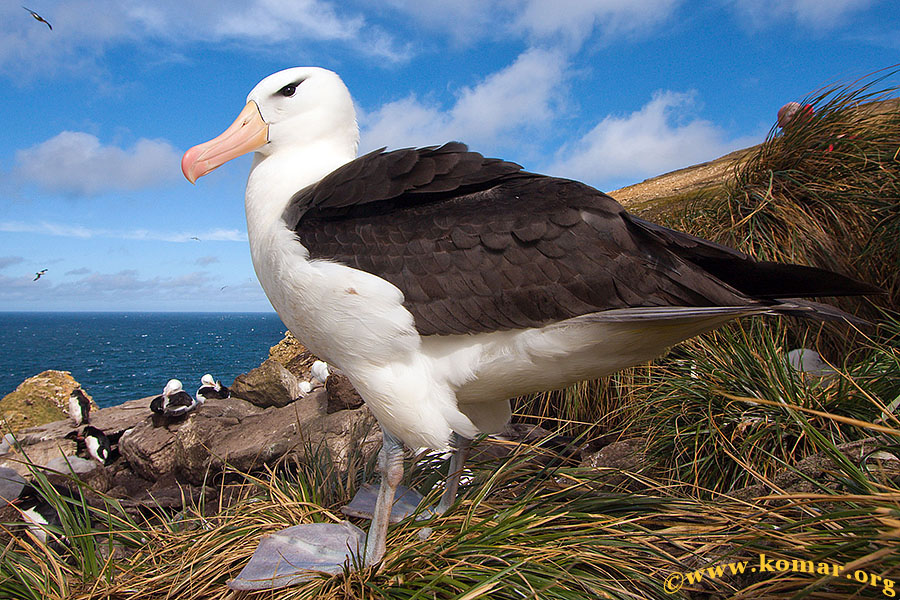 180° view of the Hawaiian Beach using only three (very overlapped) 10mm stitched images

Red-Eye Flight captured while camping in Colorado with EF-S 10-22mm lens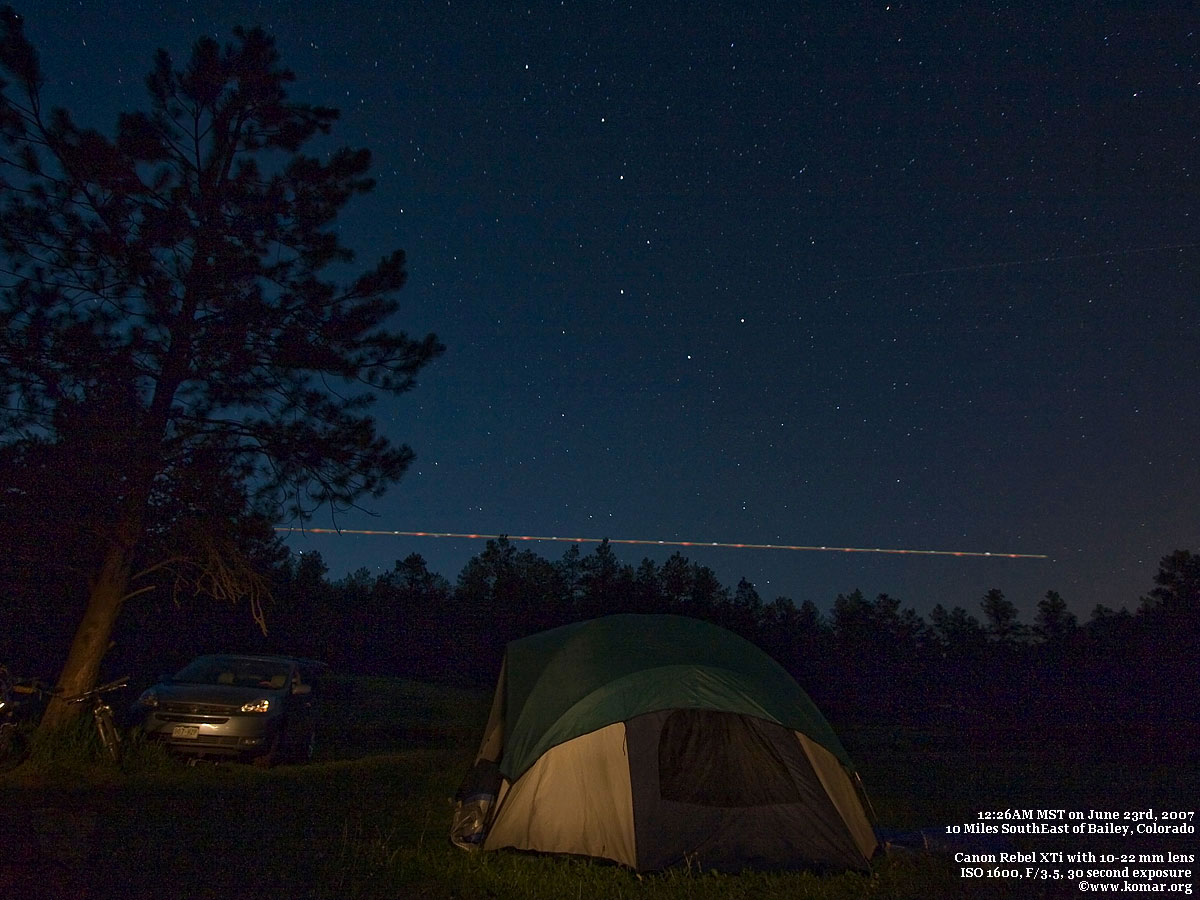 17-85 lens required six stitched images for this Double Rainbow - could been done in one with 10-22mm lens!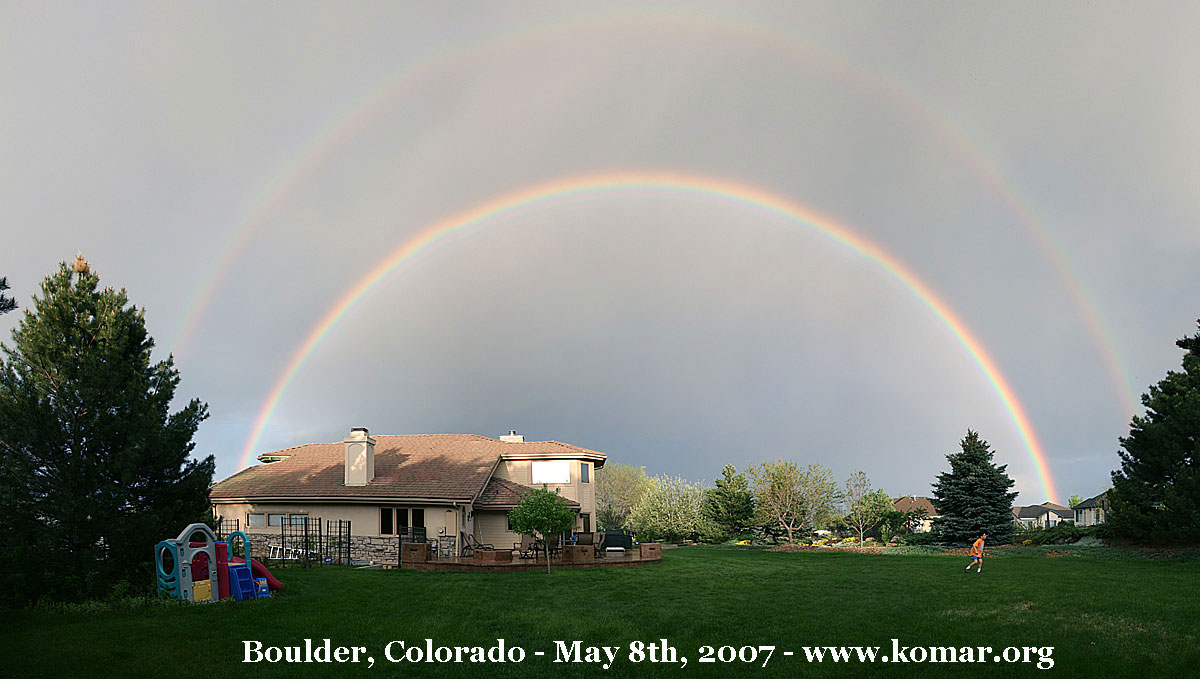 Blooming Crabapple tree at Midnight - 30 seconds at F/4.0 @ 3200ISO with handheld pop flashing to light the tree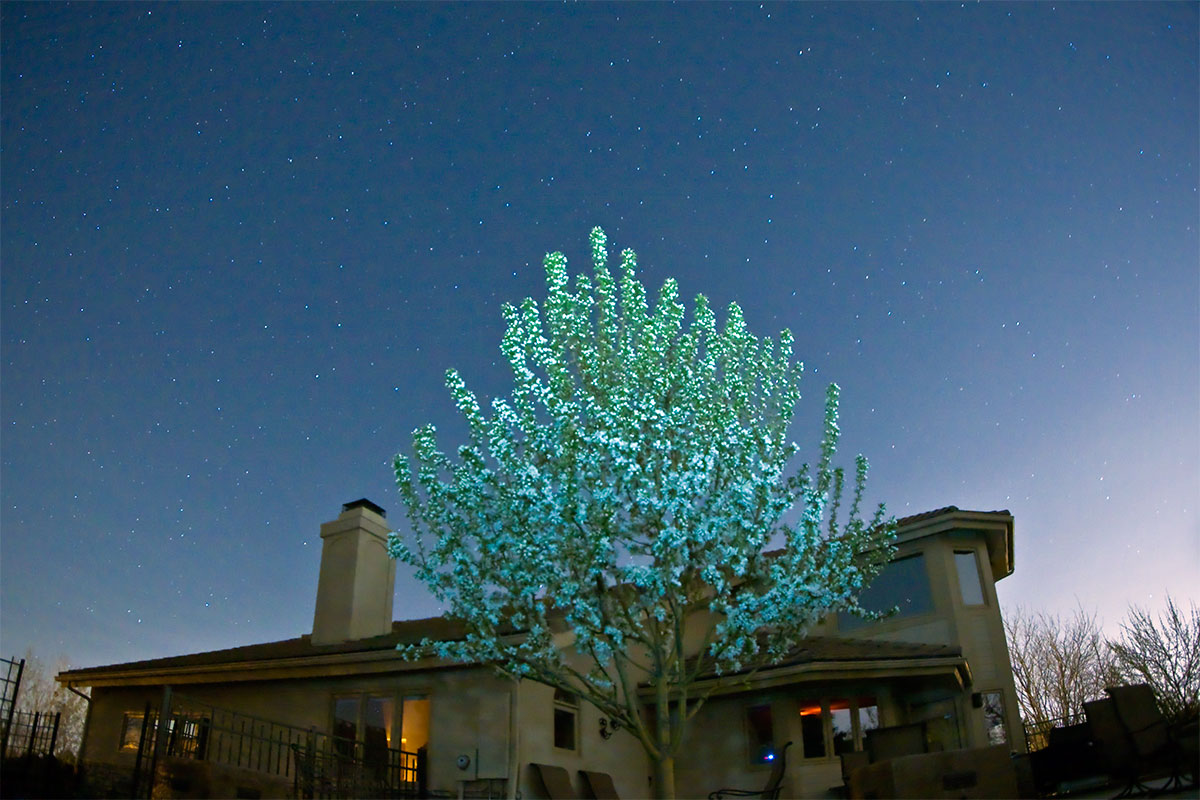 The Canon EF-S 10-22mm lens is reasonable in size - 3.3" in diameter and 3.5" long, weighing 13.6 ounces. The field of view varies from 63.5° to 107.5° - the later is awesome - be careful you don't get your feet in the picture! Aperture varies from F/3.5 at 10mm wide-open to F/4.5 at 22mm. While it isn't cheap (I paid $700), the build quality seems solid and it is a ton of fun to shoot!
The Canon EF-S 10-22mm Lens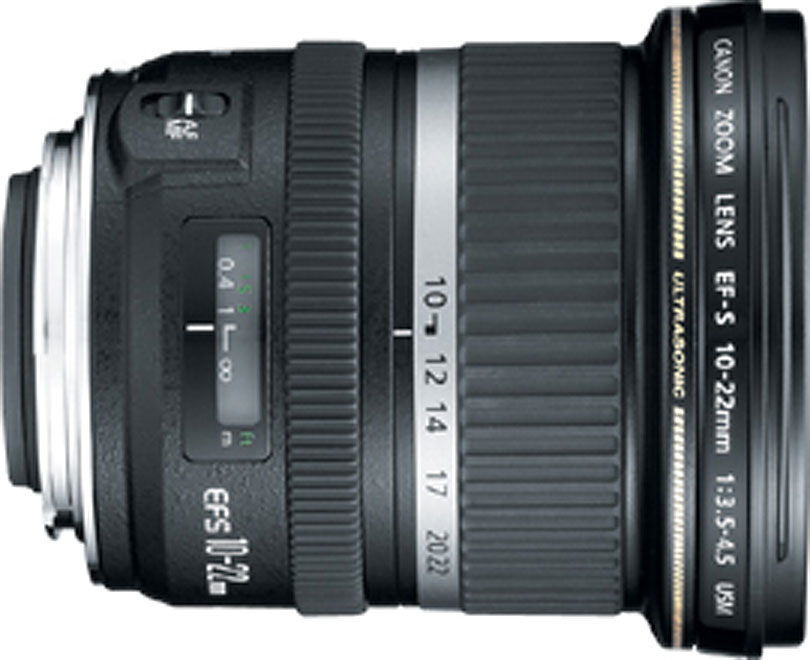 I welcome any comments
on all of this.
Back to more camera stuff.