"Polar Bear Express" Charter Flight to Churchill, Canada
After an overnight stay at the
Fort Garry Hotel in Winnipeg, Canada
, we boarded the
"Polar Bear Express!"
This is a charter flight to Churchill which takes just over two hours in the Convair-580 twin turboprop operated by Nolinor Aviation. It's a real treat not having the normal airport hassles and once everyone is on the plane, off you go - no waiting around!
Polar Bear Guides Jared and Rinie ready to board the charter flight to Churchill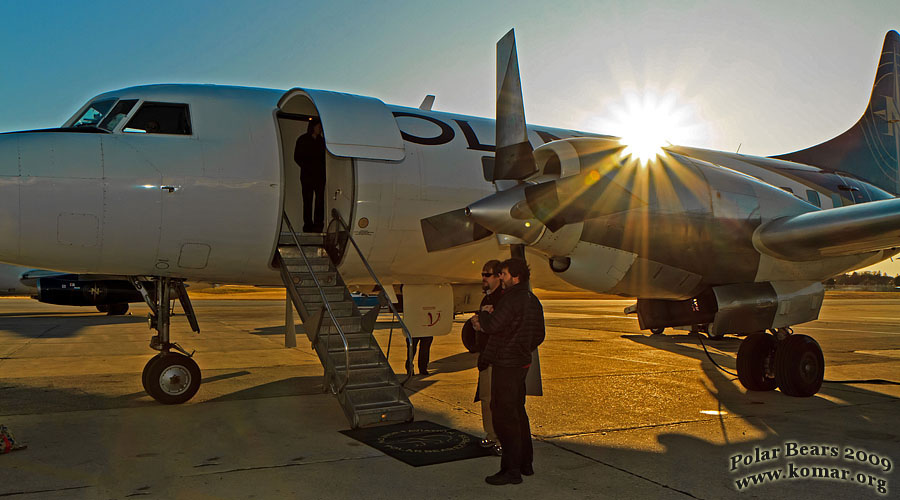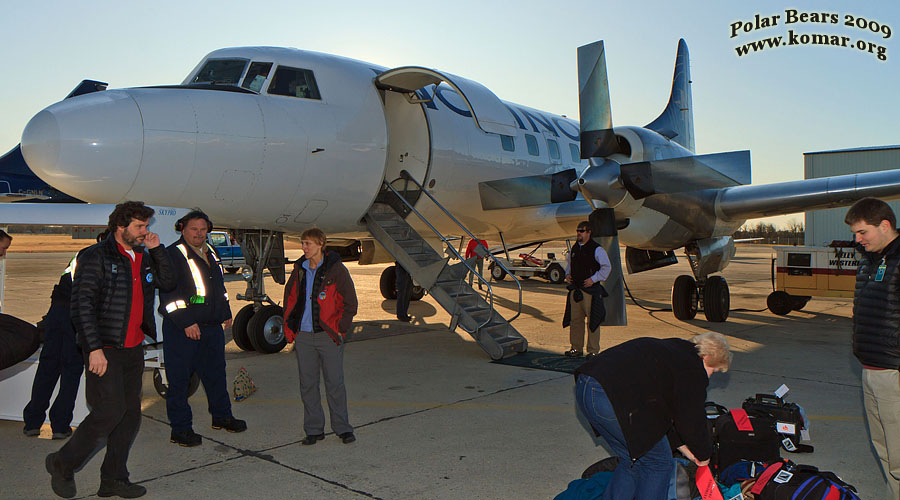 Jared tells the paparazzi "no picture taking from this side of the plane!" ;-)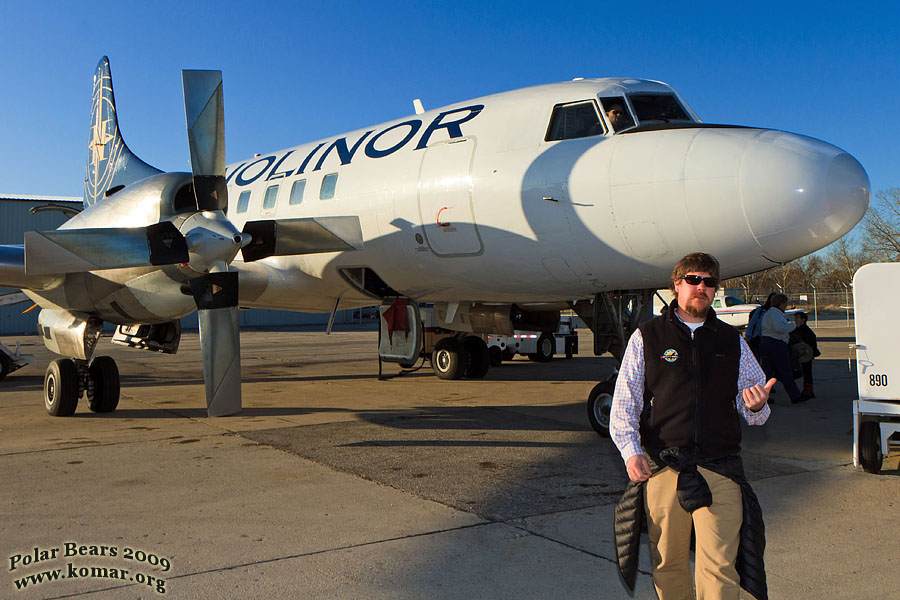 So I go inside the charter plane to take a quick snapshot before everyone loads up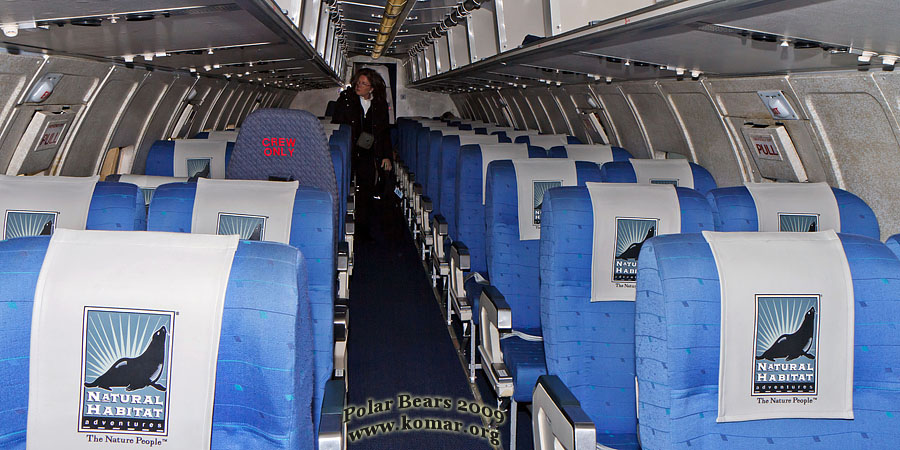 Boarding the Polar Bear Express -
mouseover images to see closeups of Marjorie, Will, and Betsy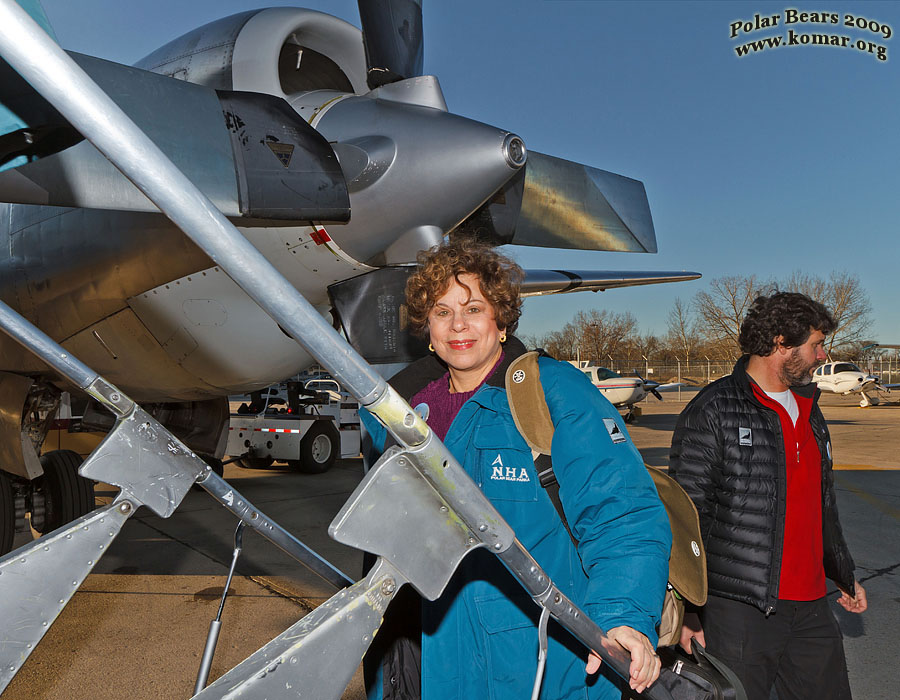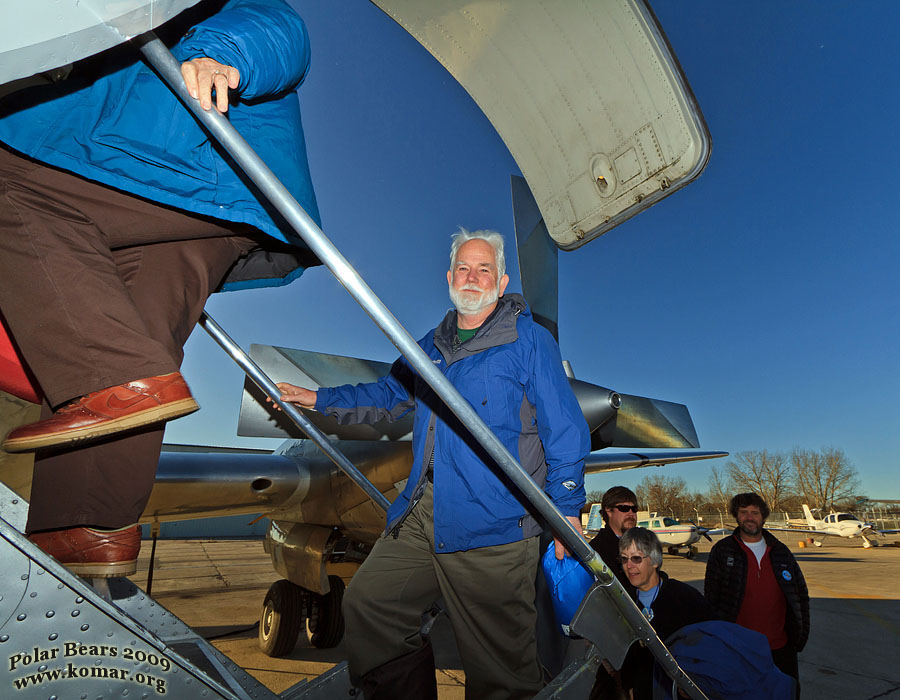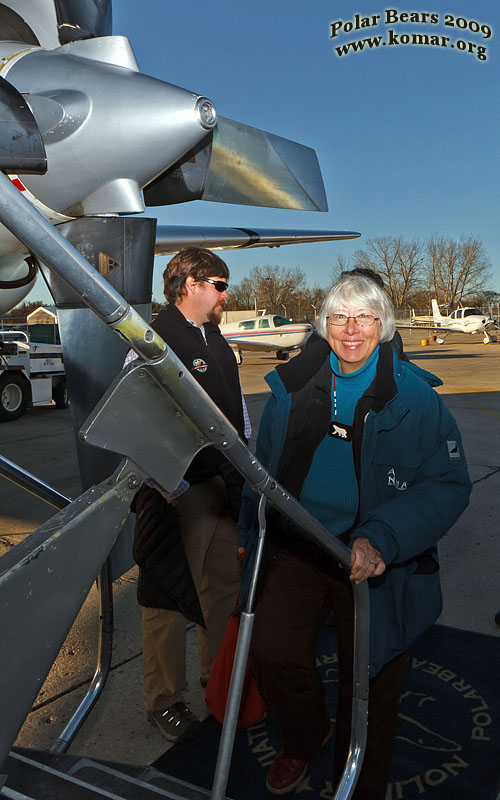 "Thank you Mommy for taking me to see the Polar Bears" ;-)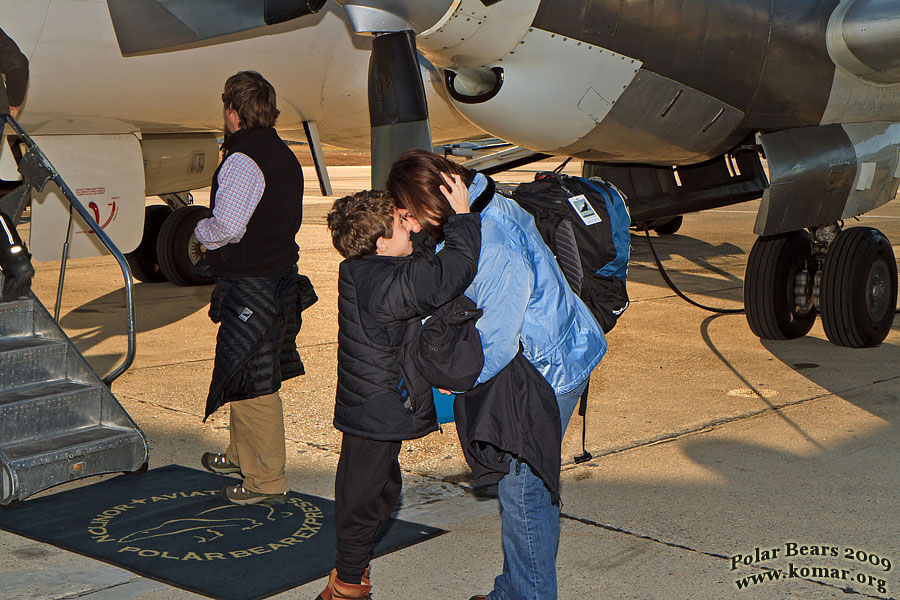 Everyone aboard the air charter flight and ready for departure to Churchill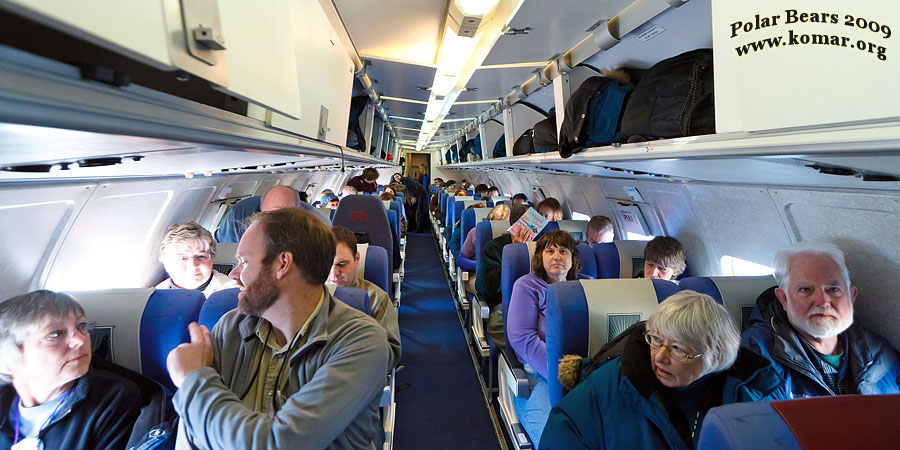 Polar Bear Guide Jared takes a well deserved nap during the two hour flight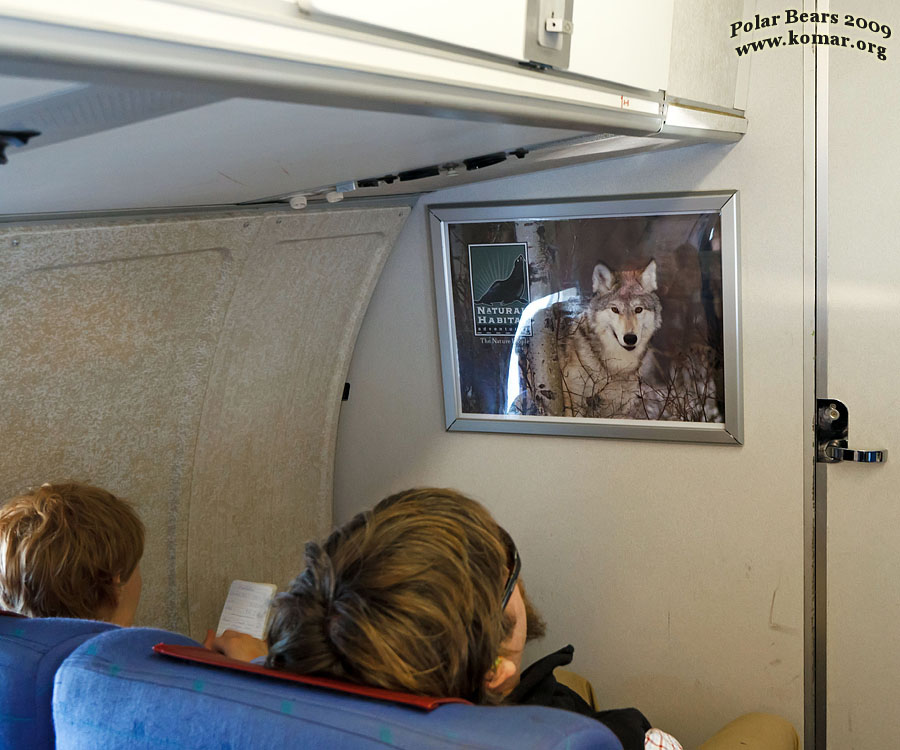 Nathab seat covers are a nice touch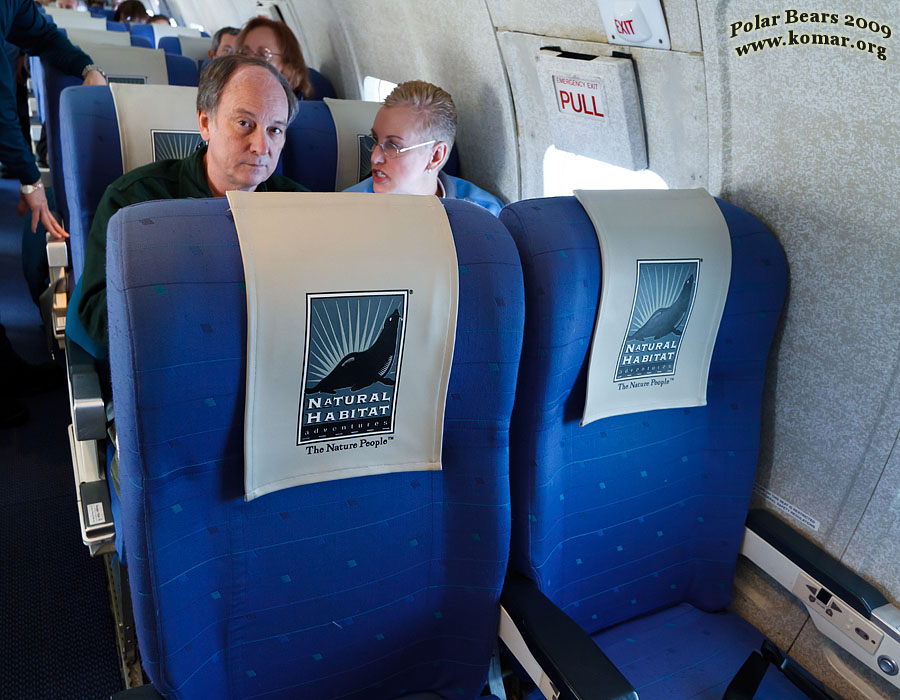 Beautiful landscape below us on the way up to Churchill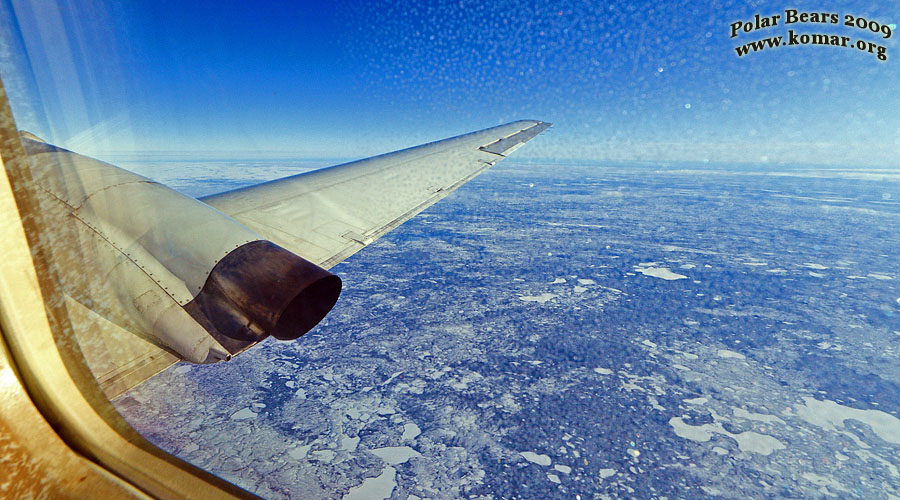 Lots of people were taking photos out the windows - although a bit high for pictures of Polar Bears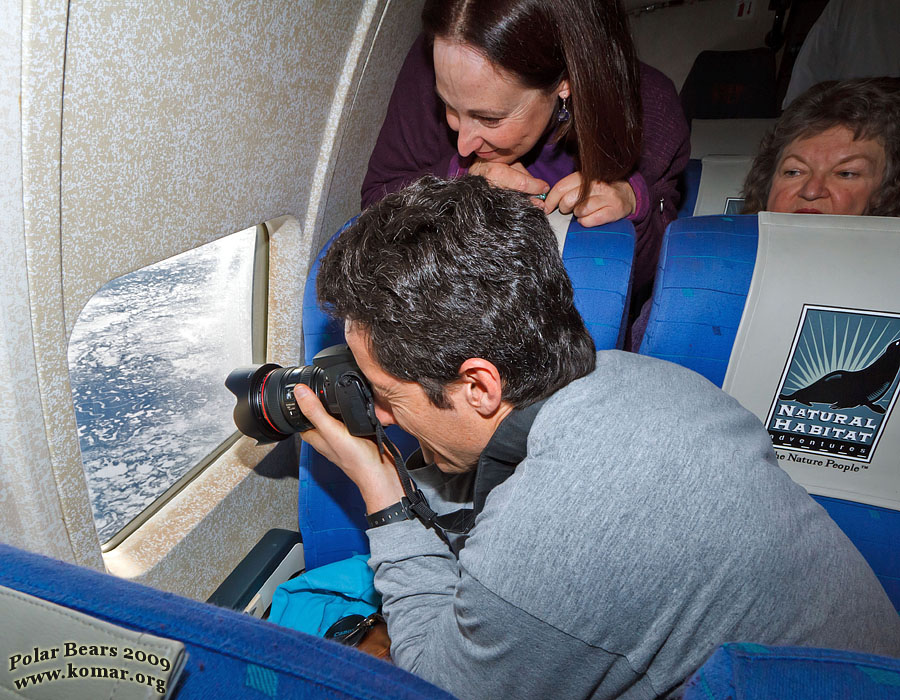 But they also enjoyed having their picture taken too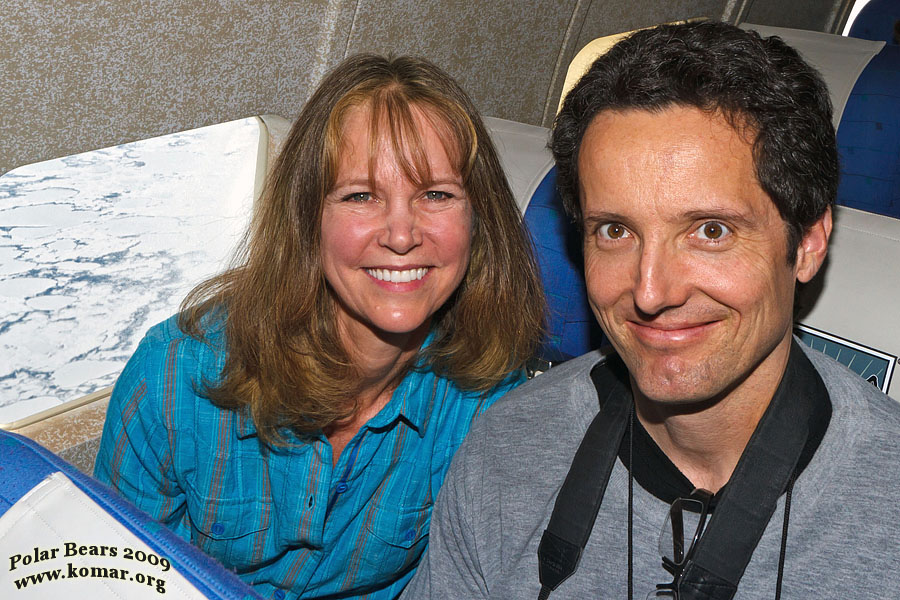 Janet and Trish were always smiling and a treat to have on the trip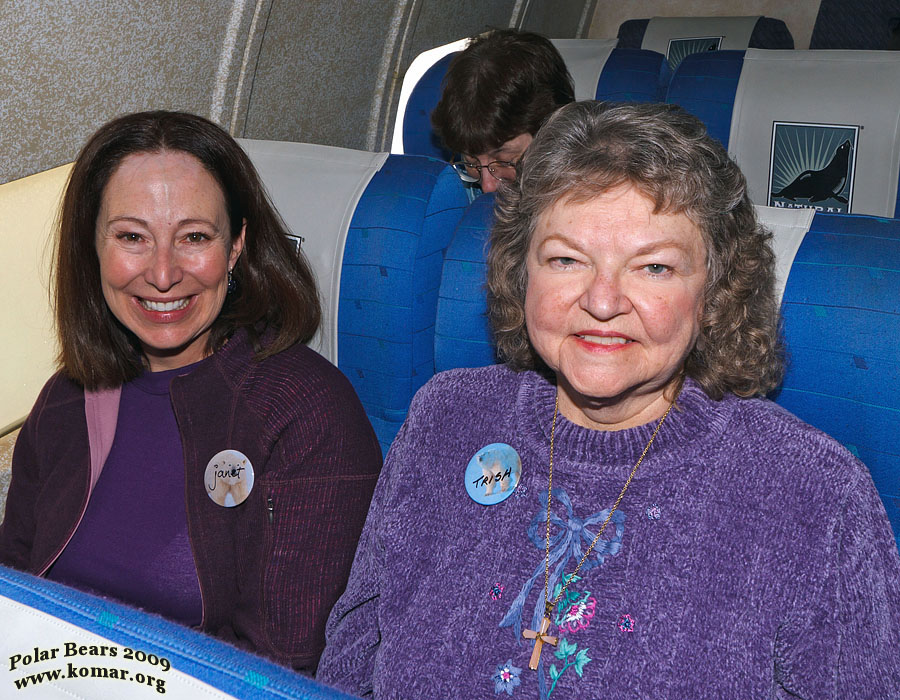 Russel takes self-portrait with his wife Bonnie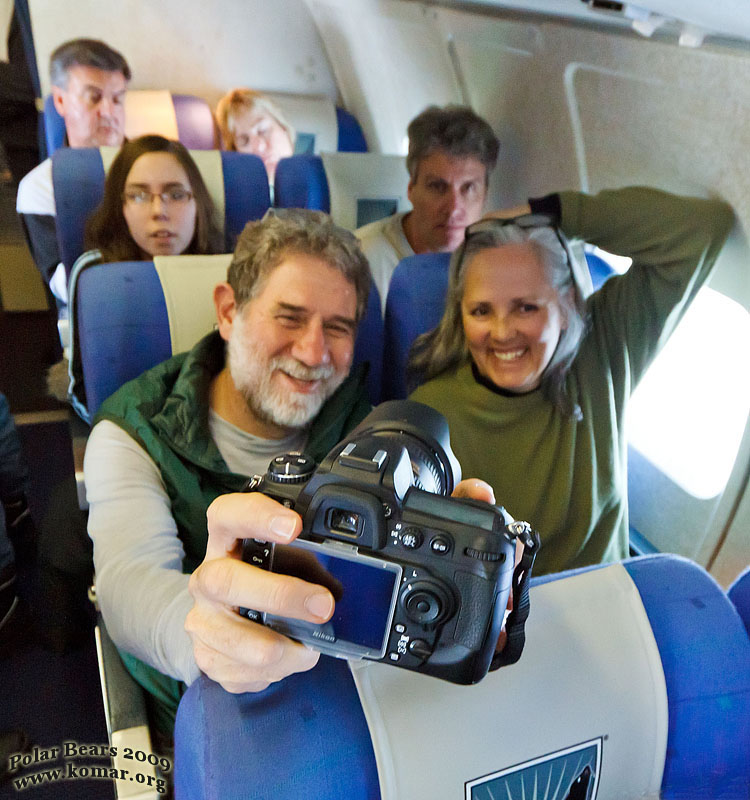 So then they posed for a picture from me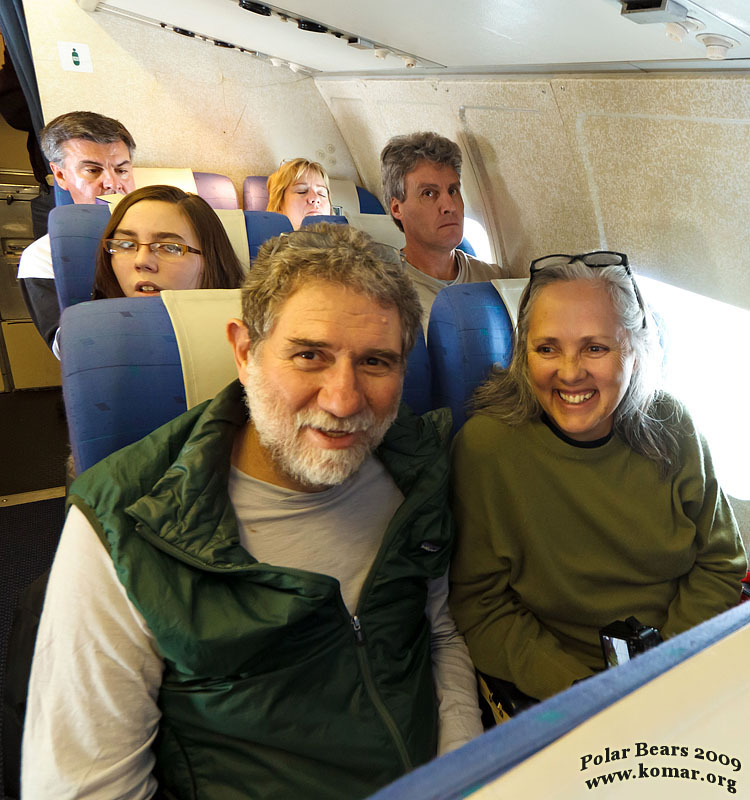 Ellen smiles for the cameraman and is "loaded for Polar Bear" with her 100-400mm lens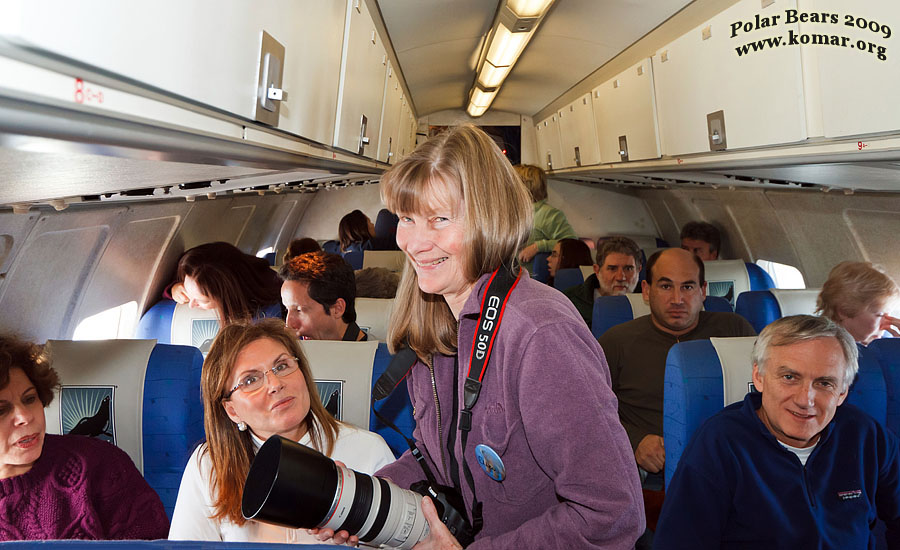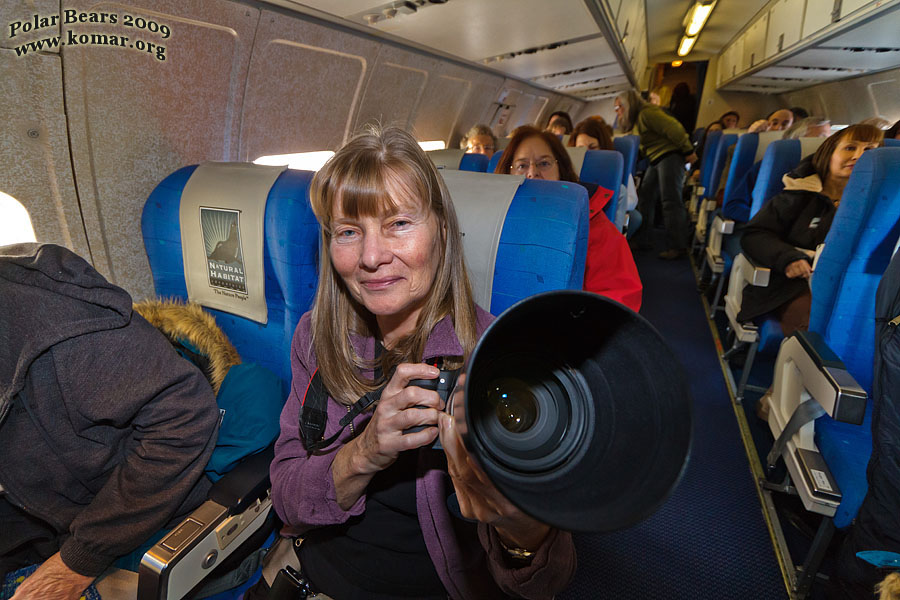 Ellen took a picture of me -
mouseover images to see my resemblance to a tagged Polar Bear! ;-)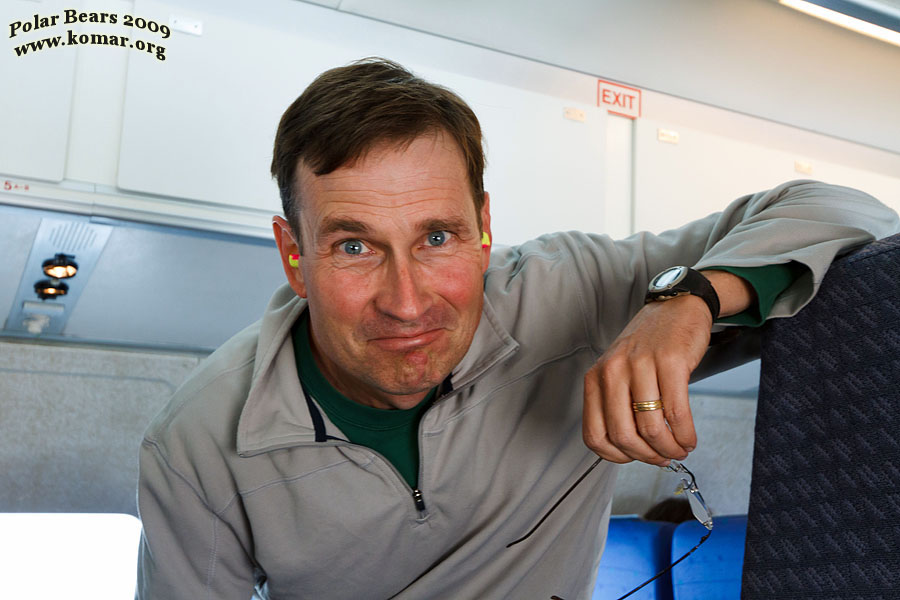 Disembarking in Churchill from our Charter Flight
Use the controls to play, step, pause, slow-down, and/or speed-up the animation.
| | | | | |
| --- | --- | --- | --- | --- |
| | | Frame Rate | | ... loading images ... |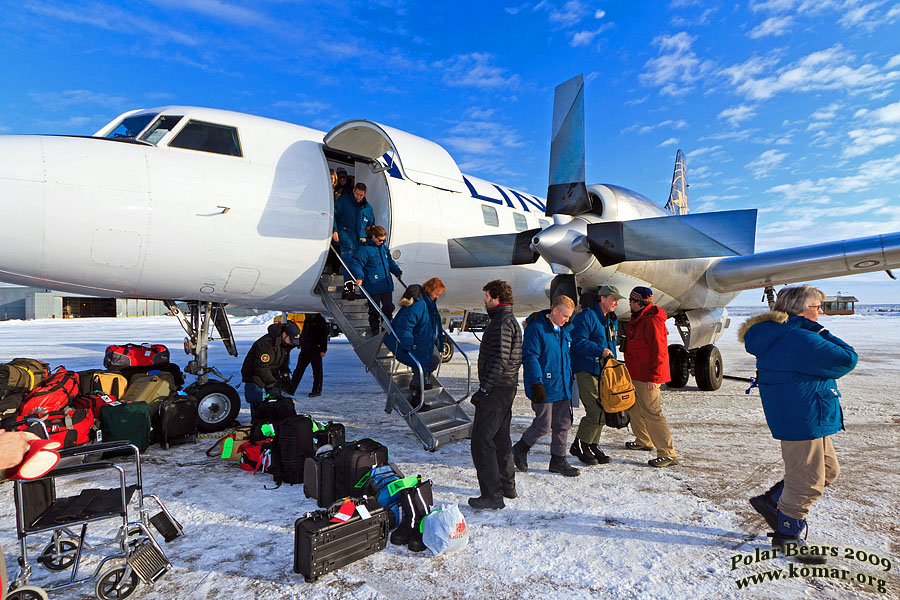 The cameras are out and firing away even before everything is off the charter air flight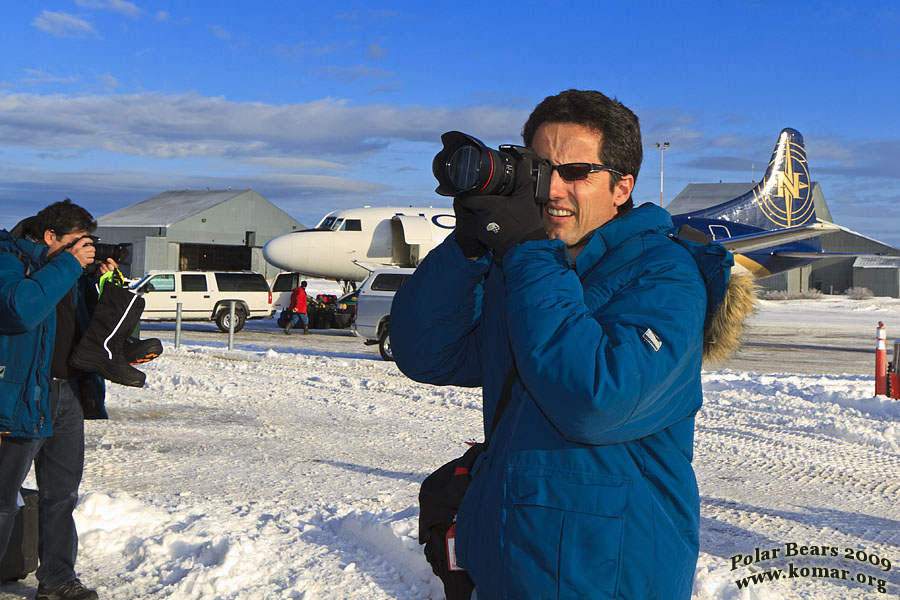 We saw a helicopter making a run from Polar Bear Jail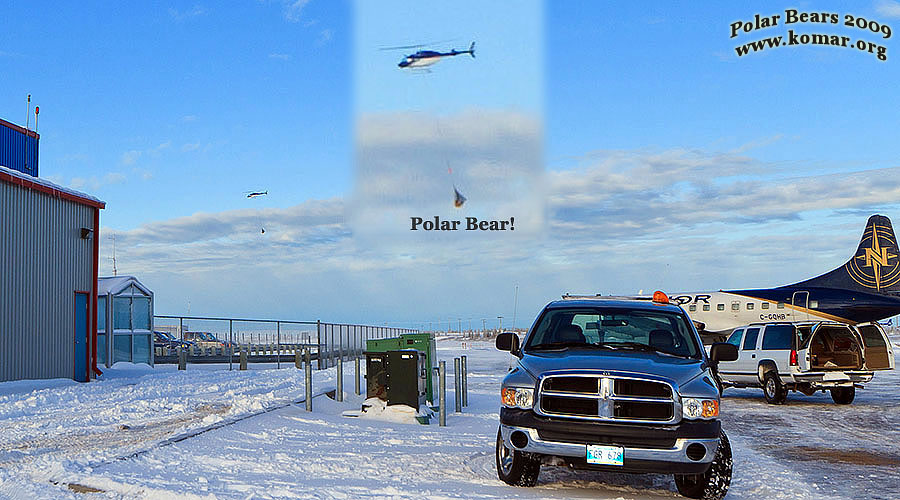 At the Churchill airport, it's a very short walk from the airplane to Ground Transportation! ;-)
Everyone was pretty darn excited to be in Polar Bear Country!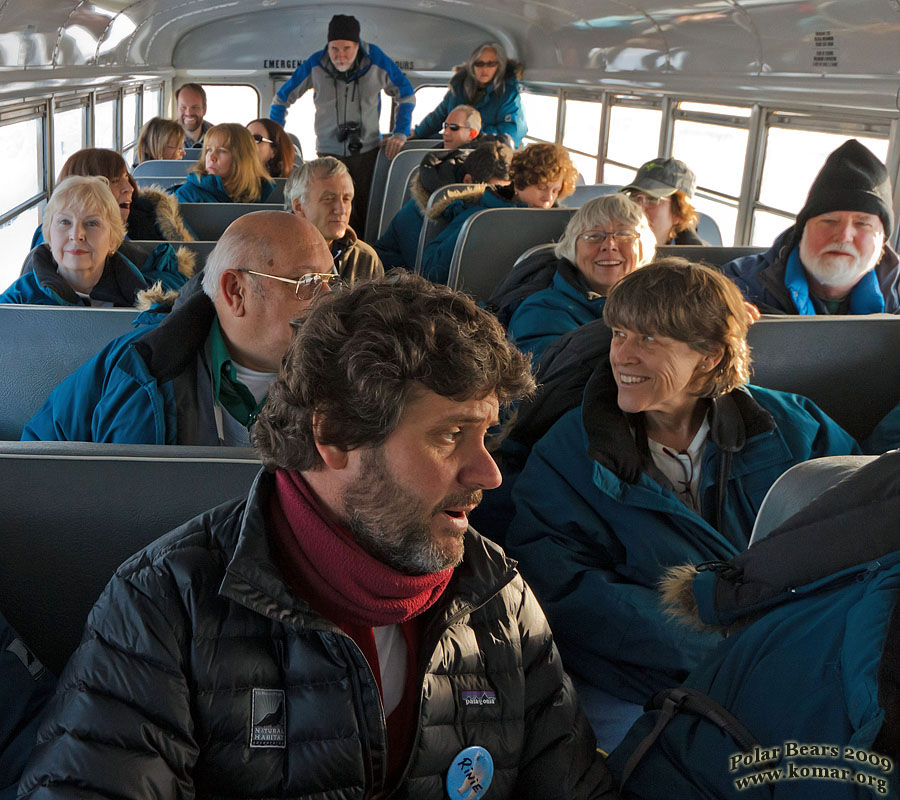 After a short drive, we stop at the
Polar Bear Jail
where the
"naughty"
ones are kept!