Fort Garry Hotel, Winnipeg, Canada - enroute to see Polar Bears!
Winnipeg Canada is the
starting point
for my
Polar Bear Tour to Churchill, Manitoba.
It's a big city with plenty of air service, so
I flew in,
spent the night, and then flew up to Churchill, Canada on a charter flight. I stayed at the
historic Fort Garry Hotel
which was built in 1913 as one of the Grand railway hotels and is located a block from Union Station and is about 15 minutes from the airport. I also spent a second night there after flying back from Churchill - it was a very nice hotel.
Winnipeg Airport: The Nathab Booth is at the top of the escalator - you can't miss it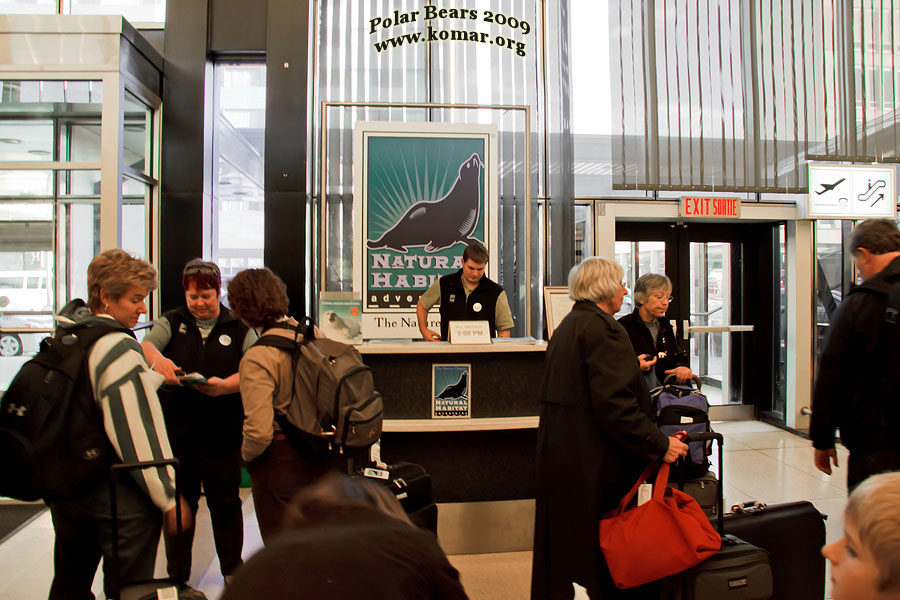 Mat (and the rest of the Nathab crew) kept things moving efficiently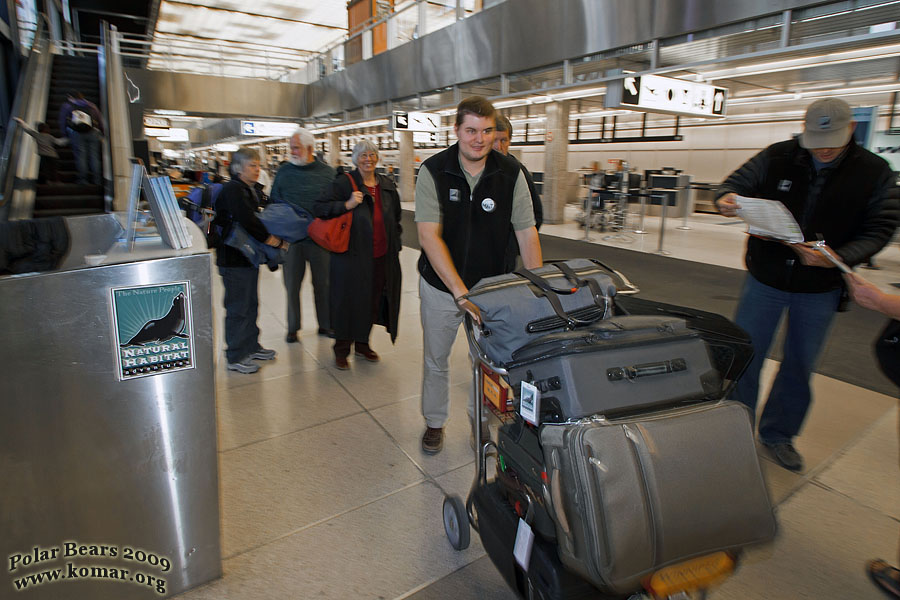 Mat calling Fort Garry staff that more polar bear clients are on the way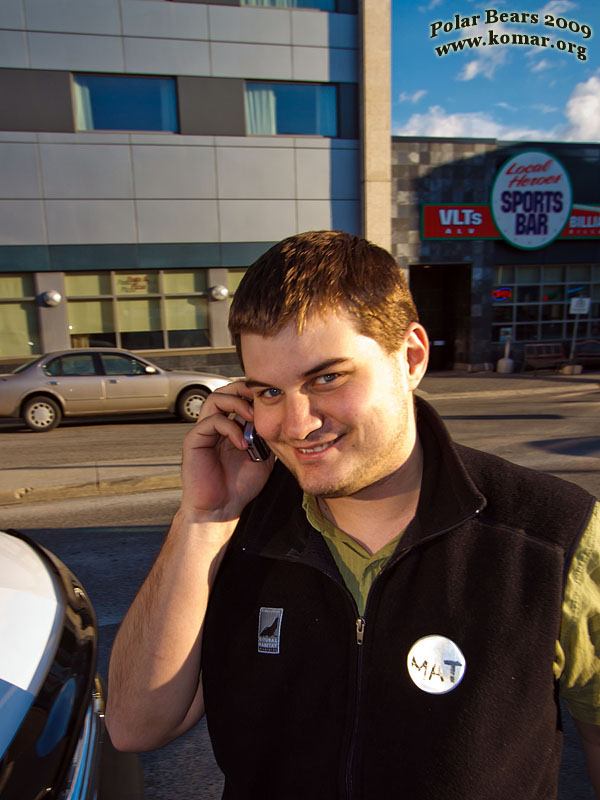 A very short drive from the airport to downtown Winnipeg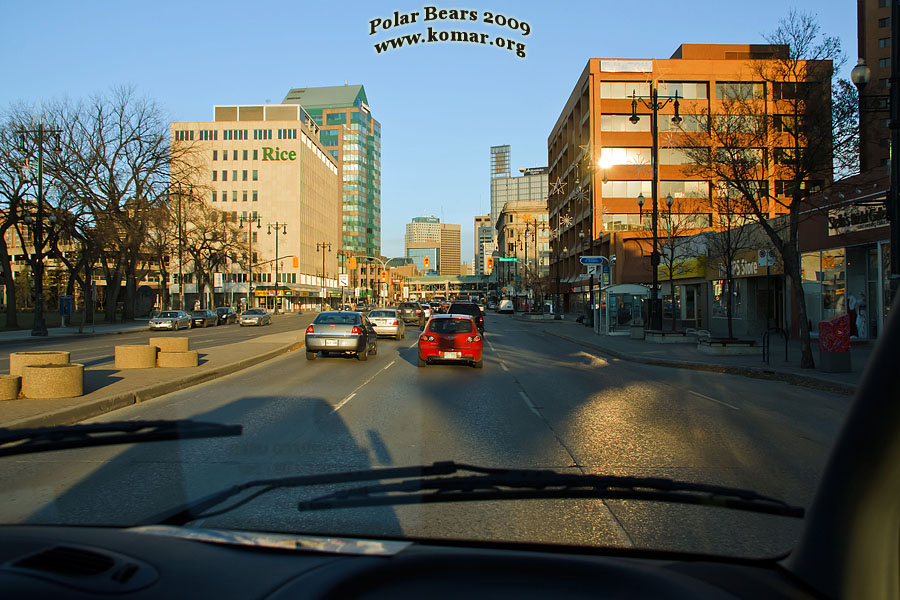 You know you are in Canada when you see a Tim Hortons doughnut shop at every corner! ;-)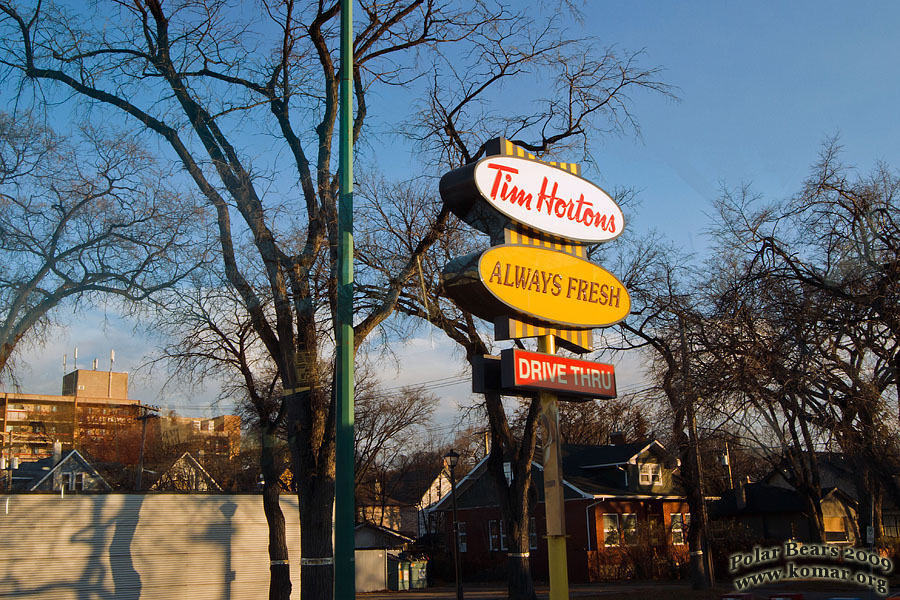 Winnipeg Capital Building -
mouseover image to see closeup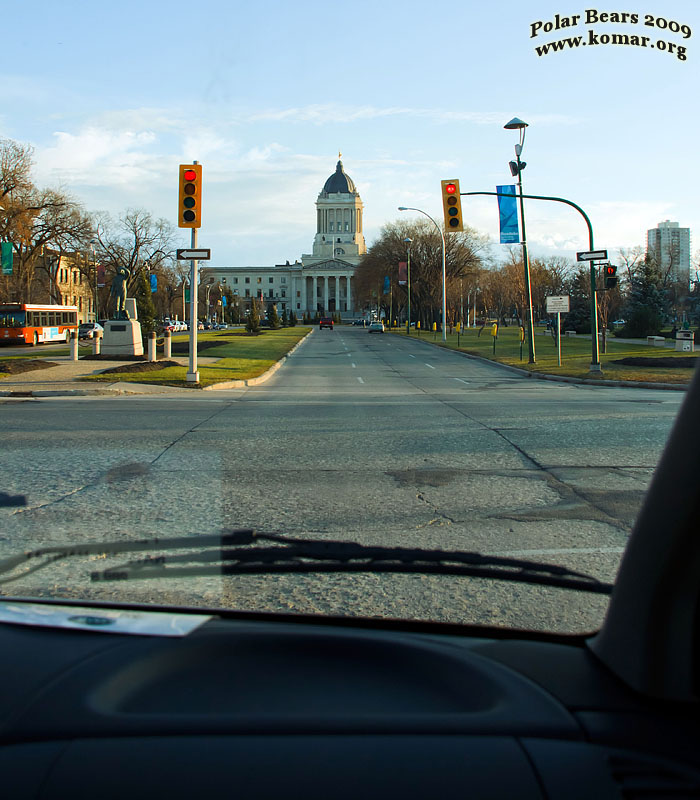 Pictures of the Nathab shuttle van from the outside ... and while en-route!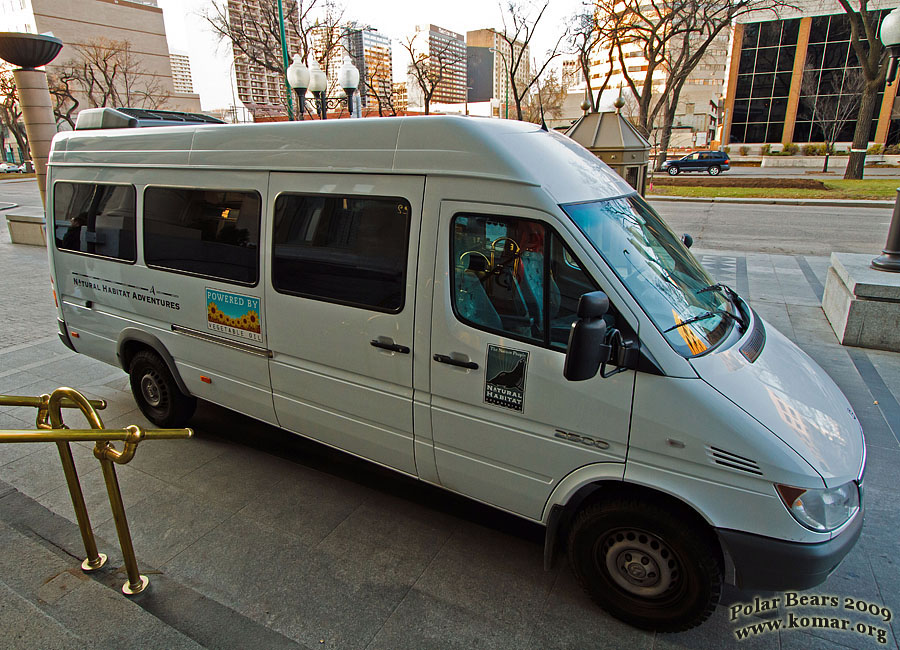 There was also an Airporter with very cool paint job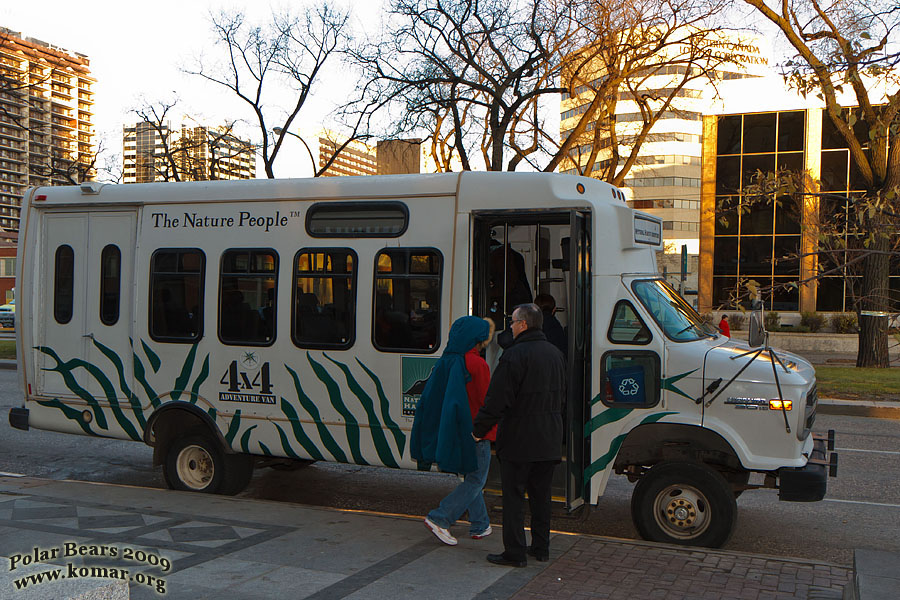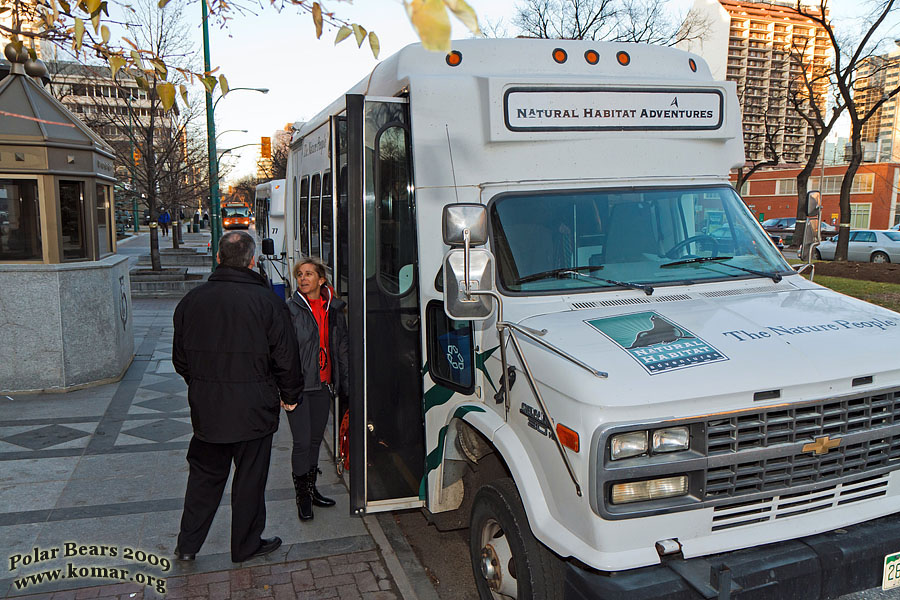 Lilian (who was quite charming) handles check-in ... turns out she is the wife of our guide Rinie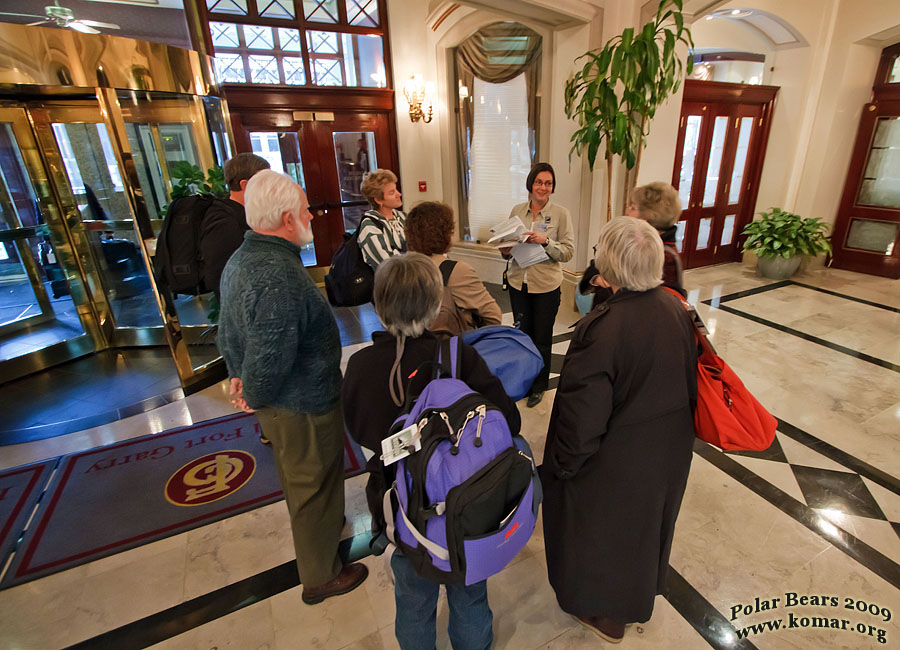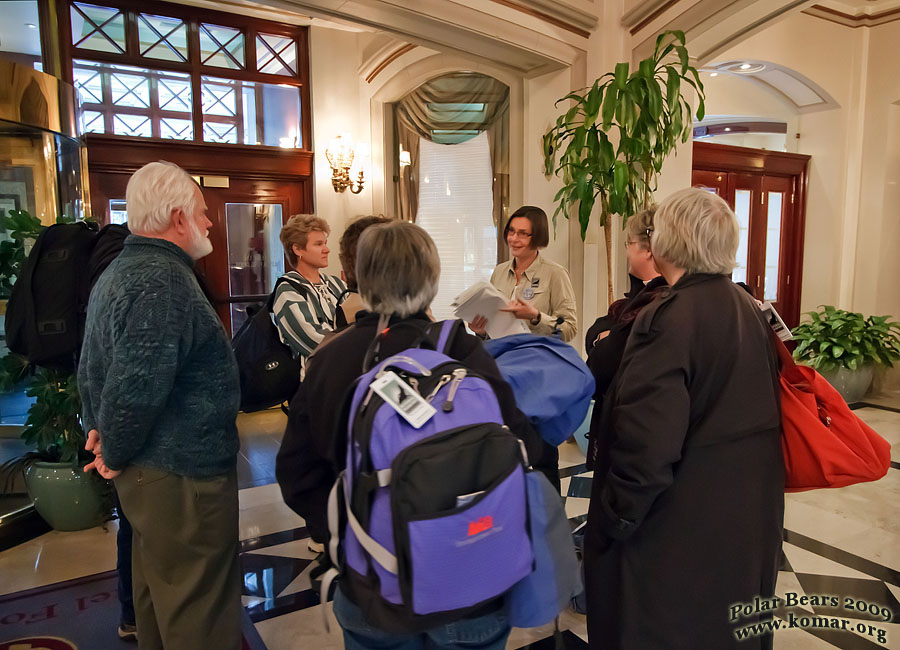 As I got off the elevator, there was a sign I have never seen at a hotel before! ;-)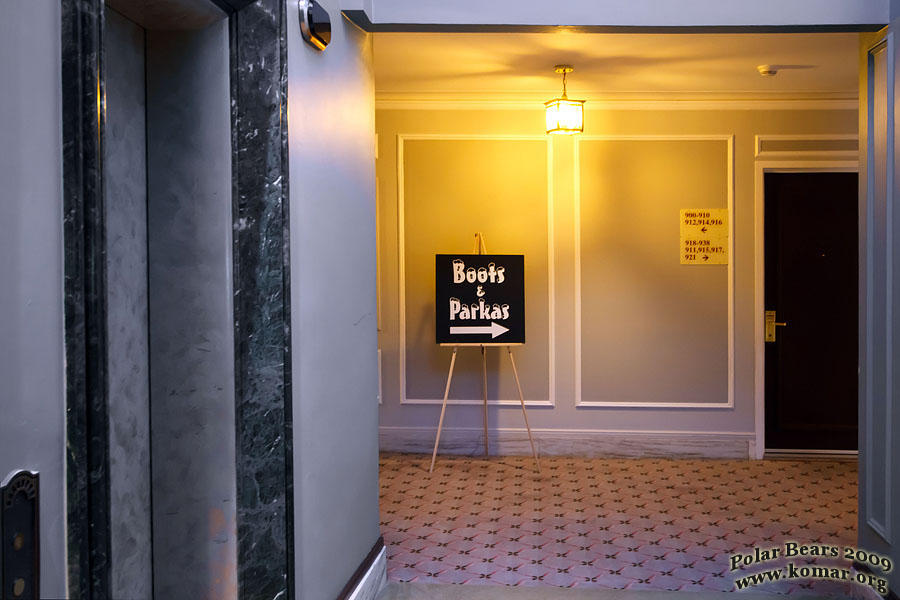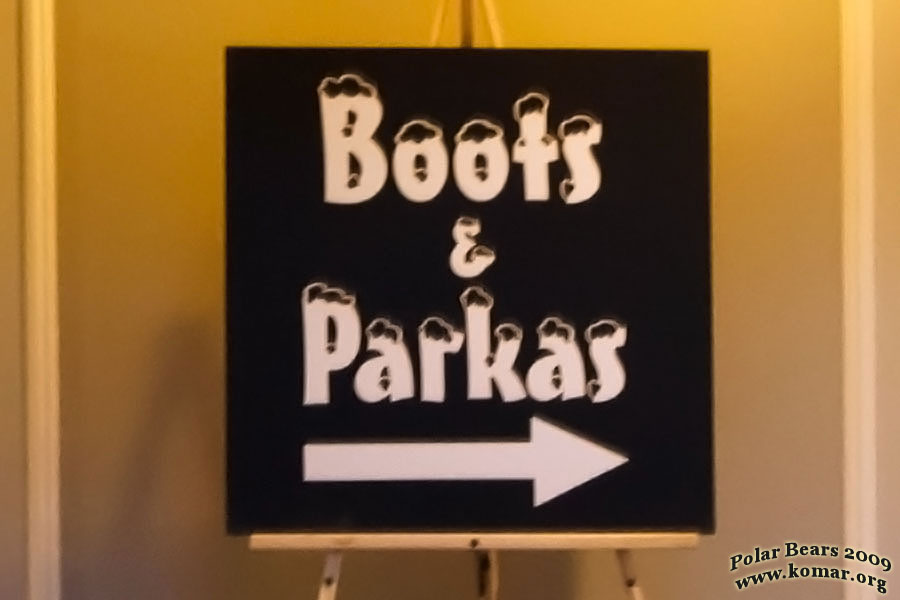 Polar Bear Guide Eric discussing boot sizing with Jan, Betsy, and Will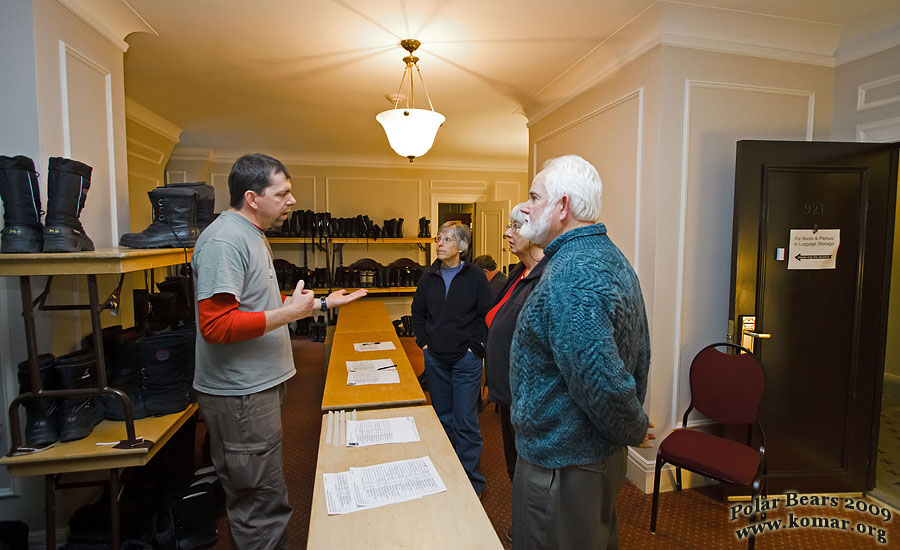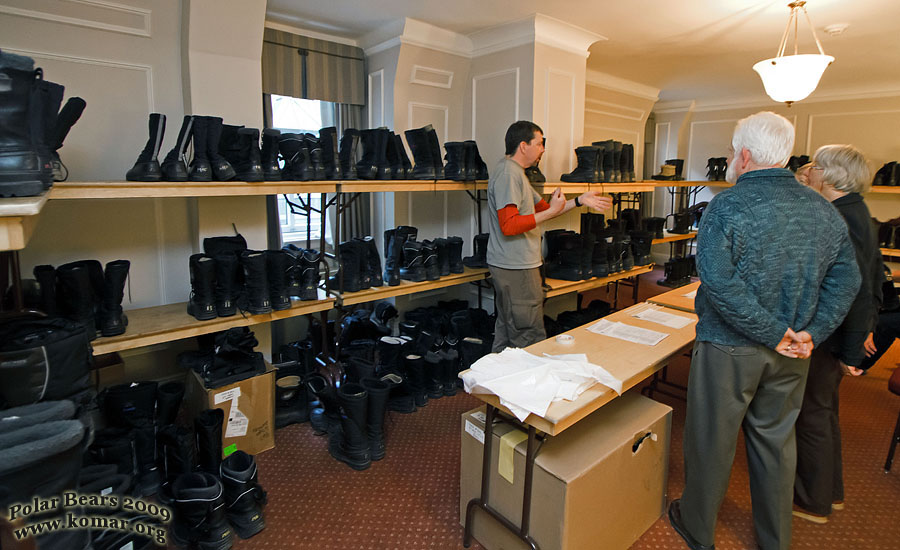 Next door, Mat is coordinating the next wave - dude was always working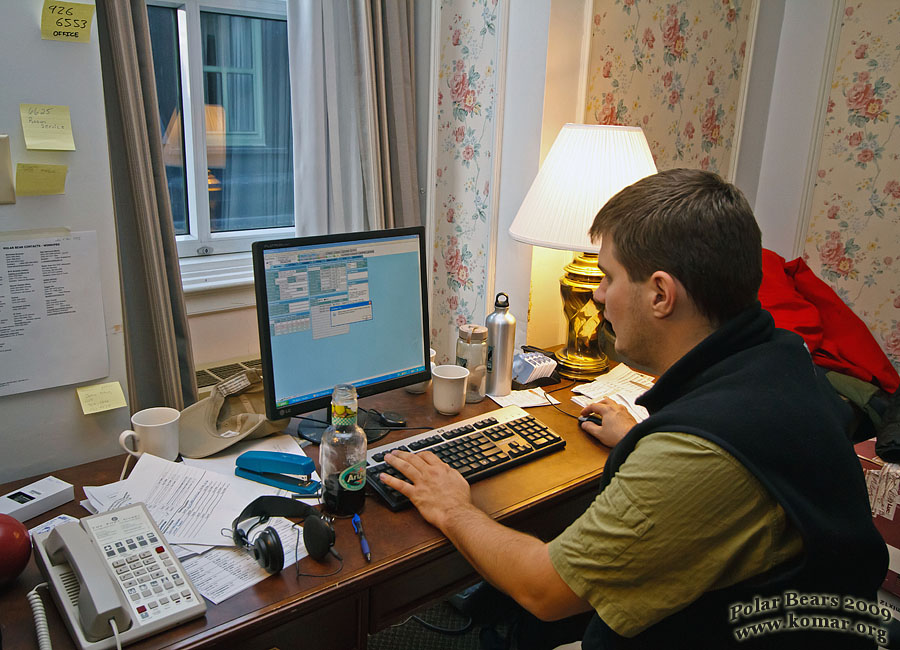 A few pictures of my room at the Fort Garry Hotel - plenty fancy & comfortable for me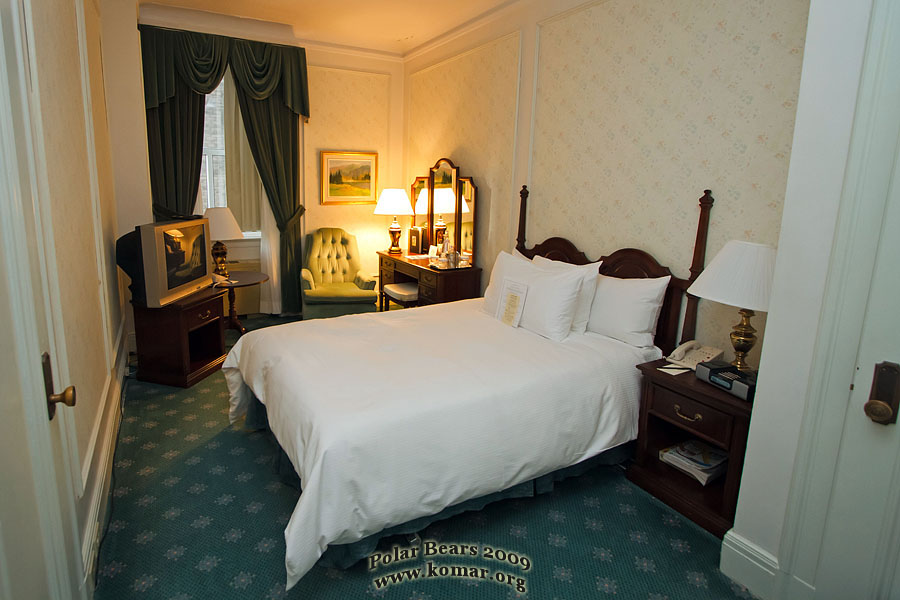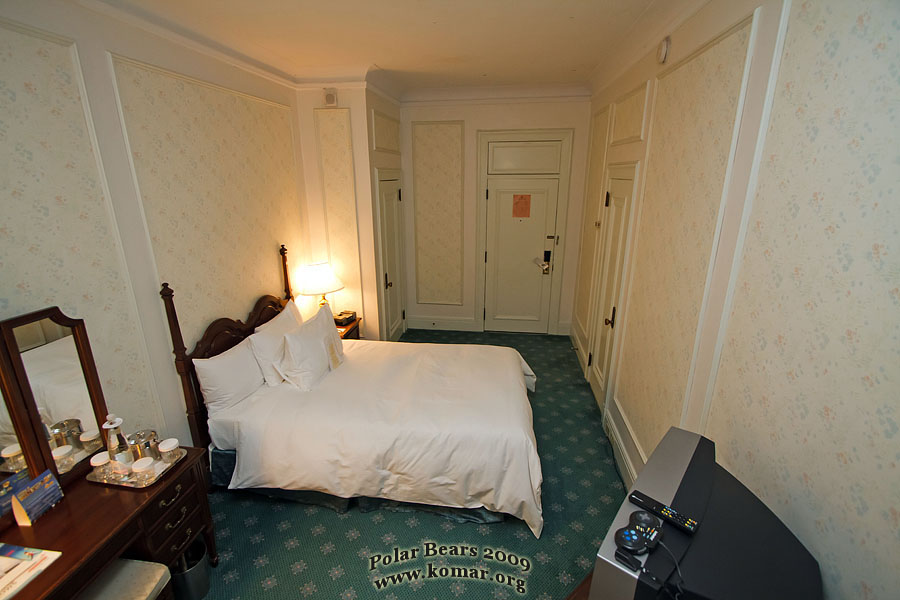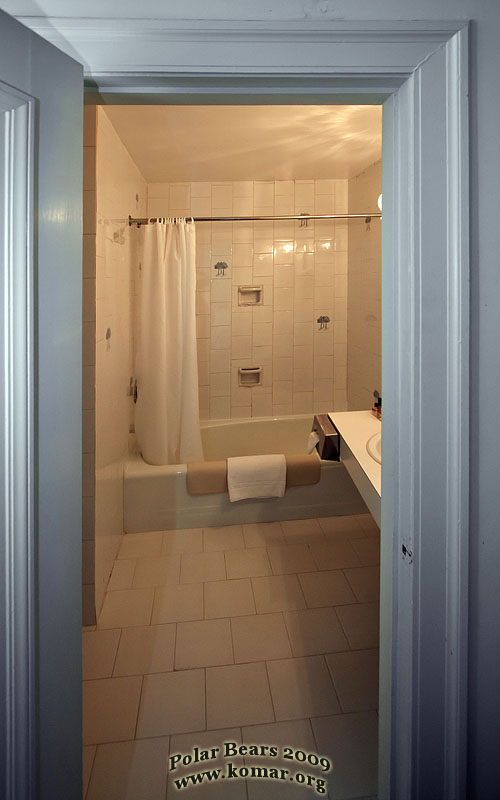 Here's what an upgraded room looks like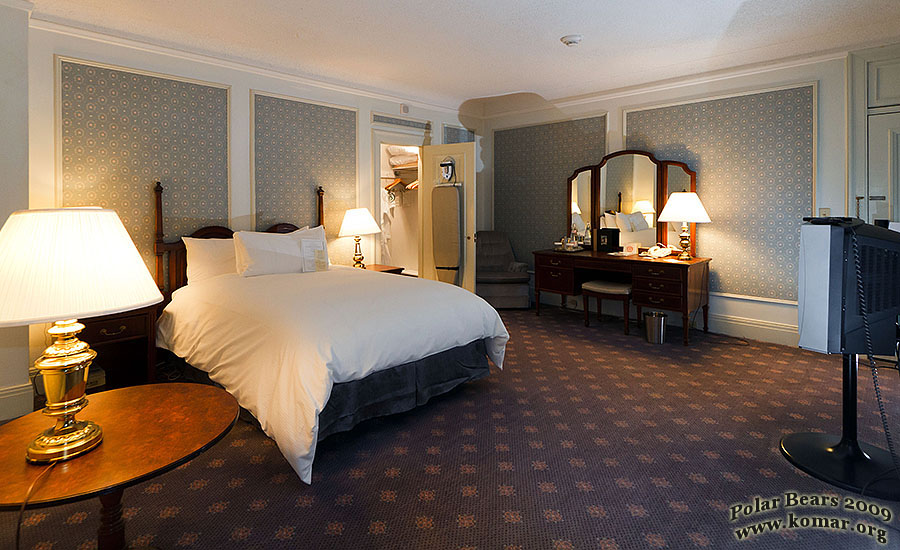 I was able to take some pictures of the really fancy rooms at the Fort Garry Hotel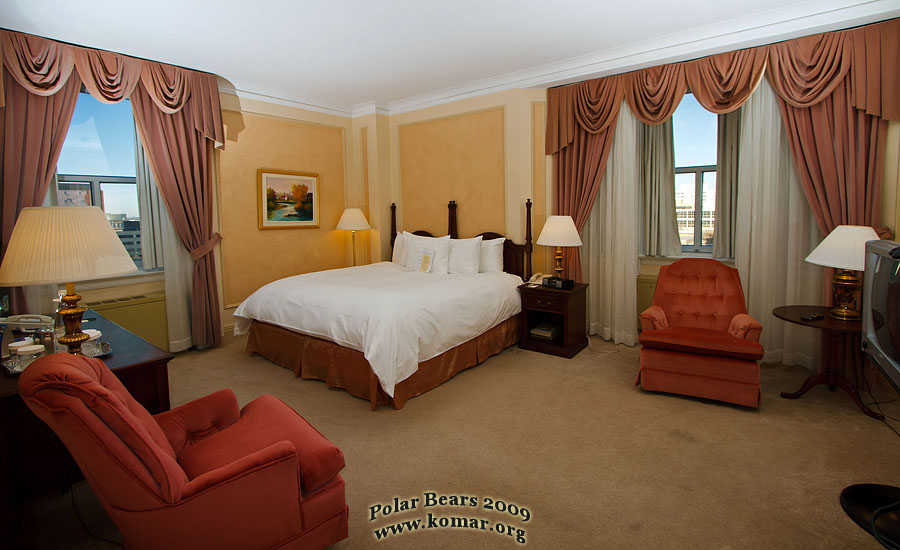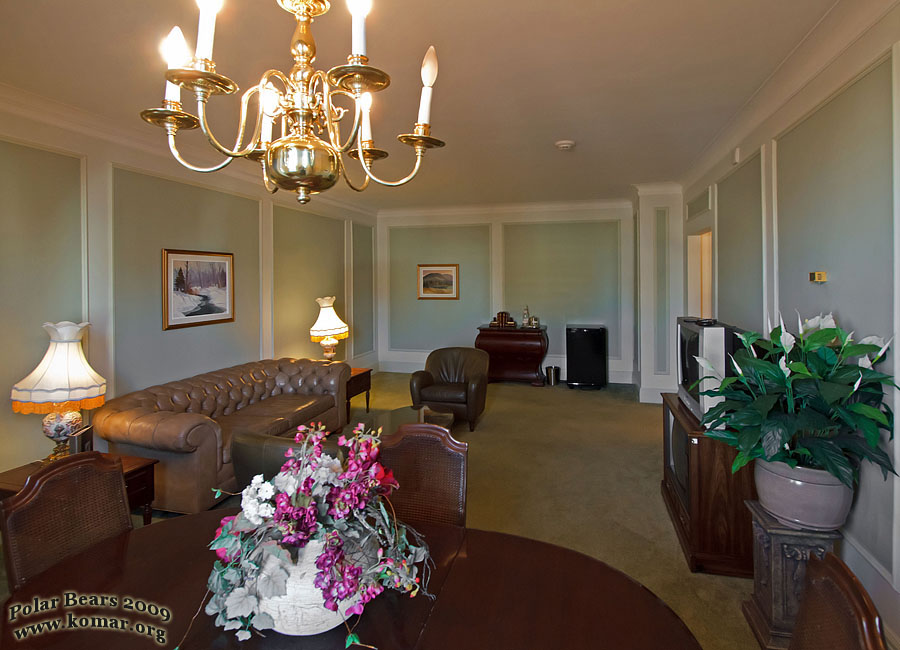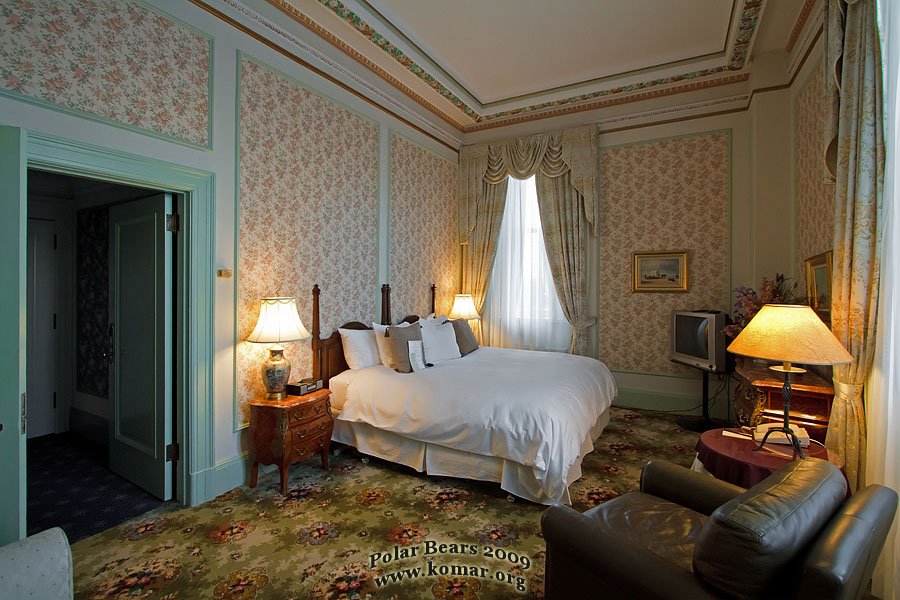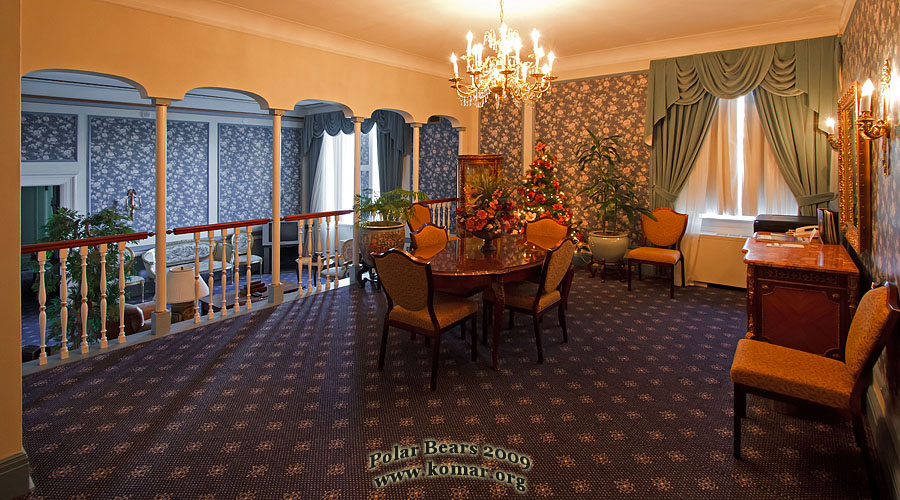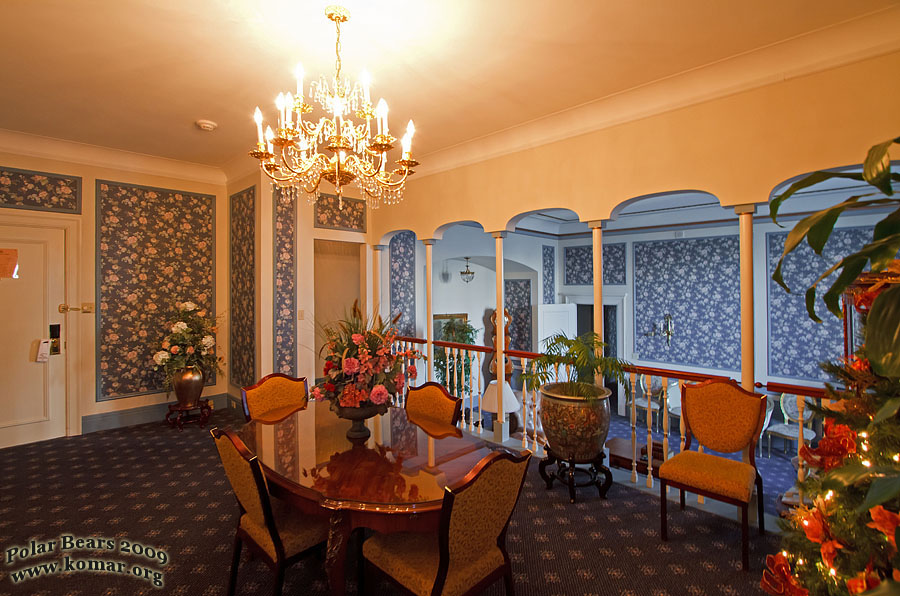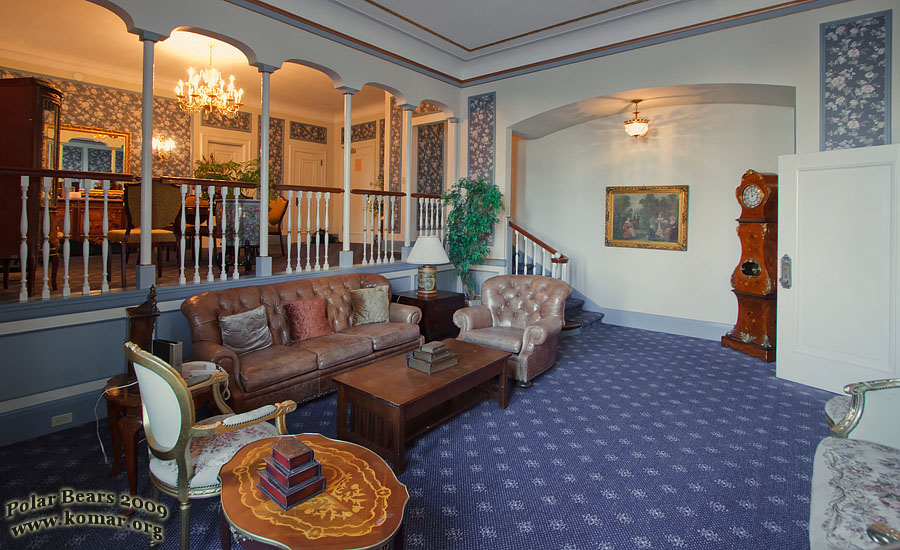 I had some time before dinner so I walked to a nearby park as the sun set over Winnipeg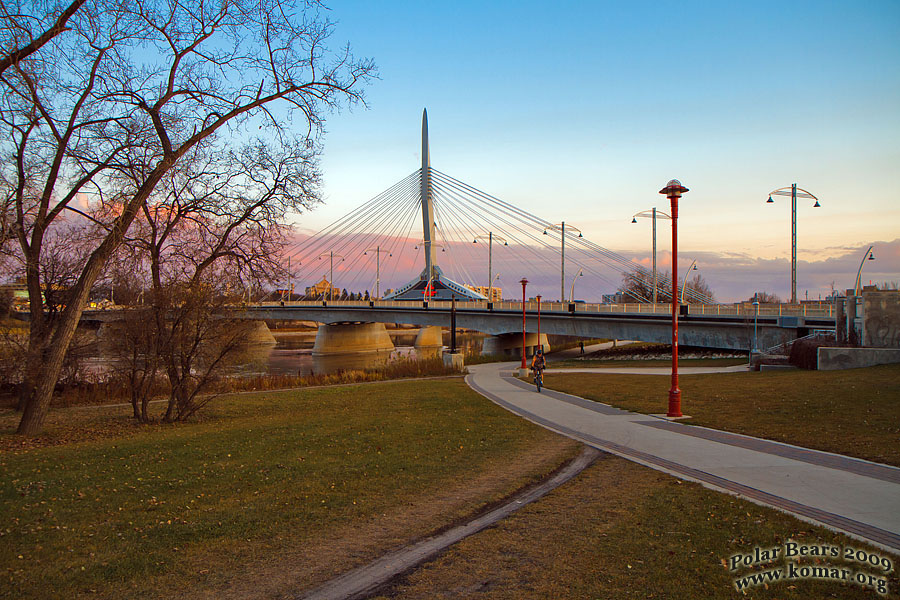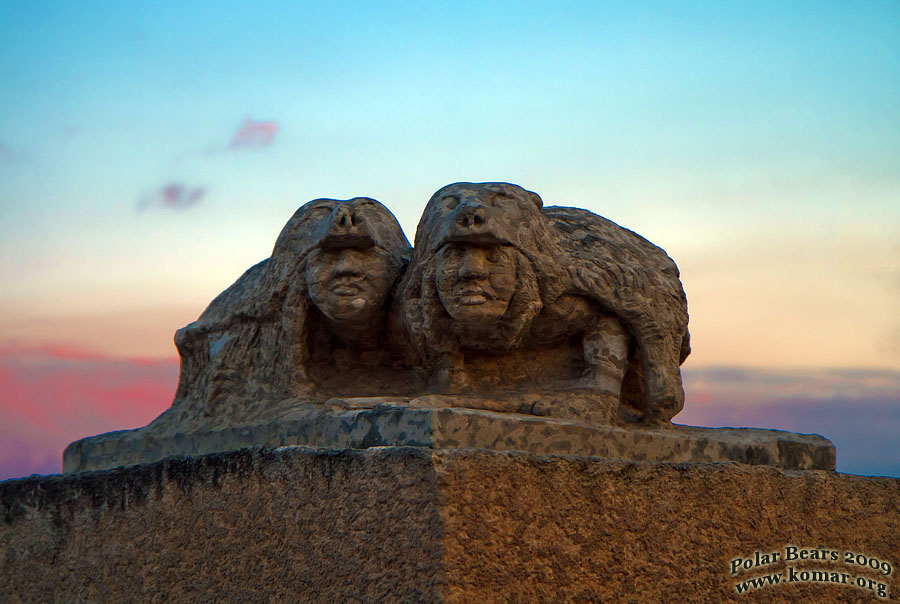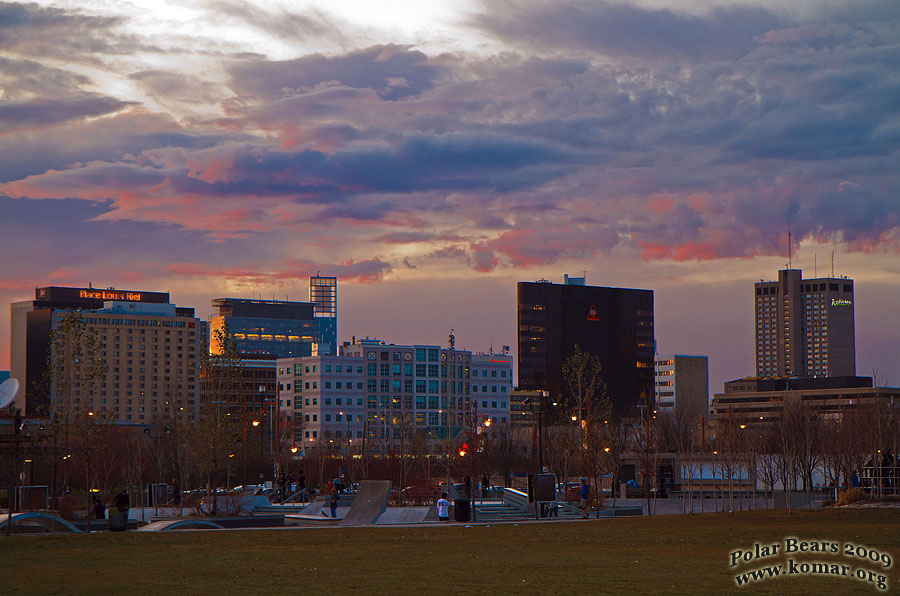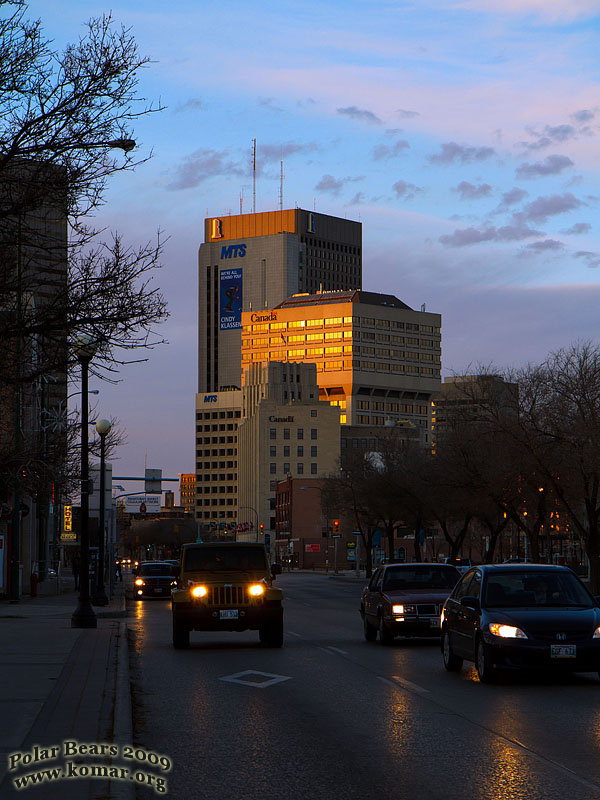 A family drove up in this nifty looking "Limo Station Wagon" ;-)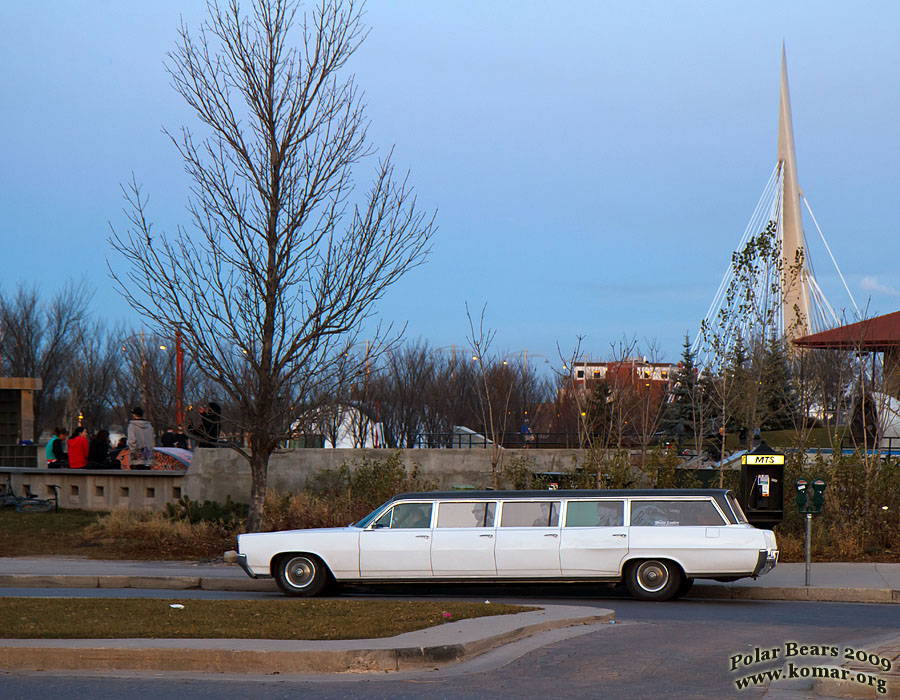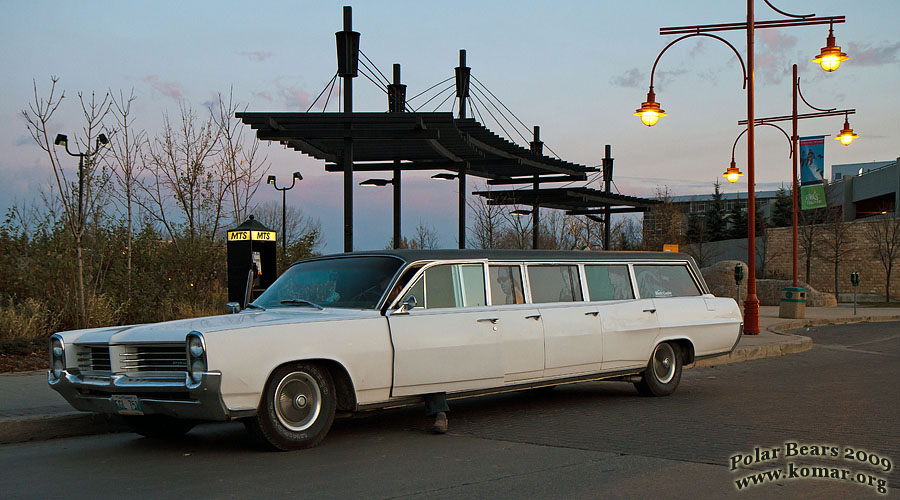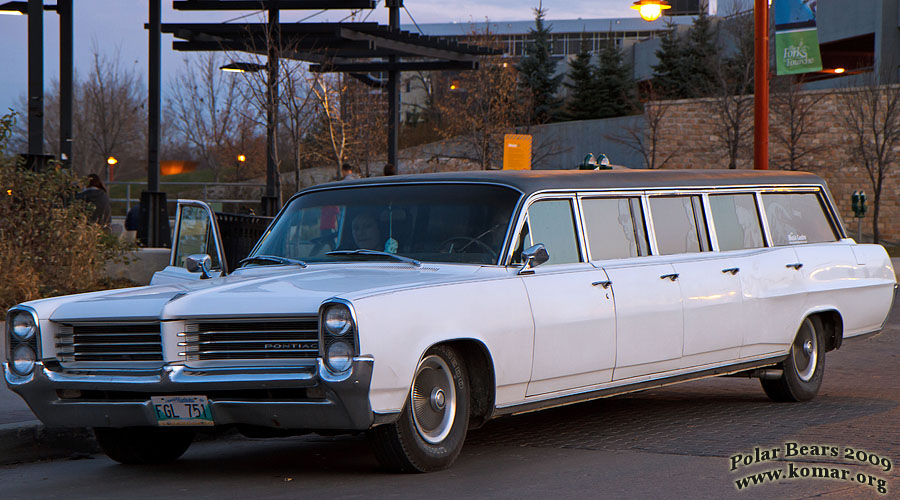 Union Train Station is a block East of the Fort Garry - the park is just on the other side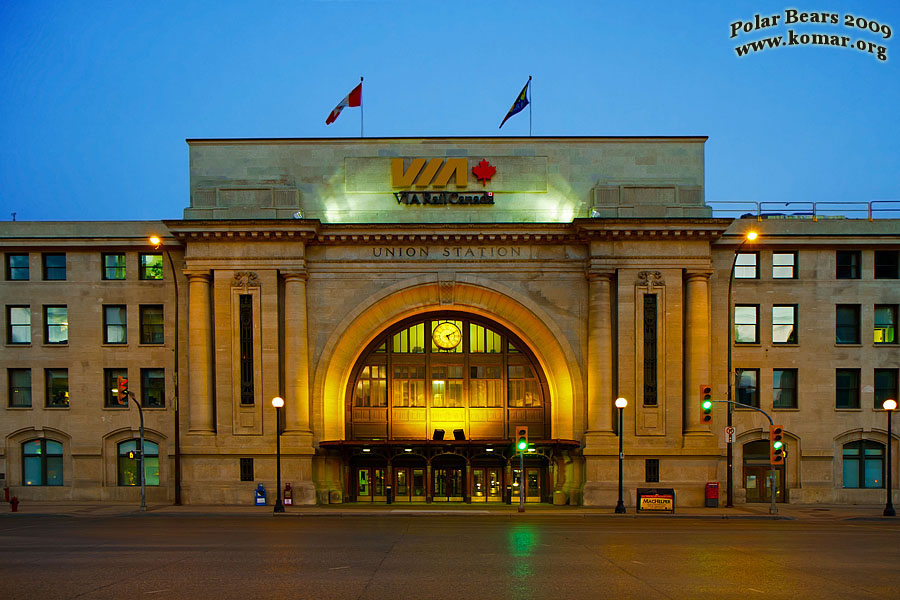 Polar Bear Welcome Dinner at the Fort Garry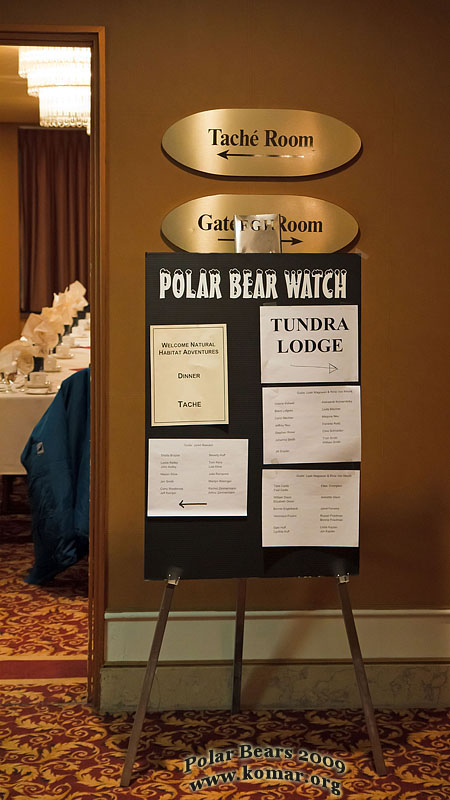 Nathab'ers Ben, Mark, and Olaf had just returned from seeing the Polar Bears in Churchill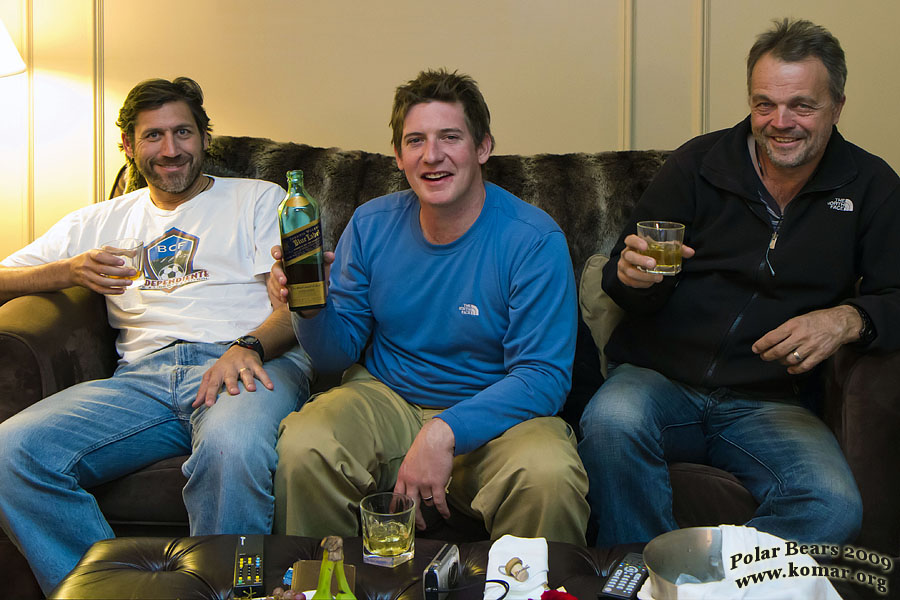 They stopped by for a few minutes at the welcome dinner to say hi to Guide Rinie and clients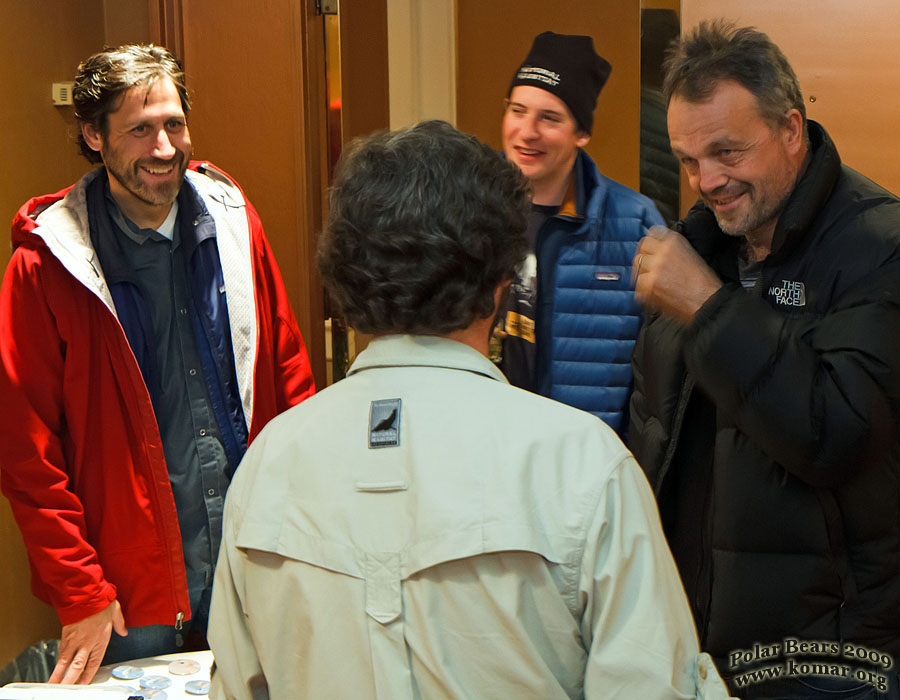 We had the room to ourselves with lots of space and tasty buffet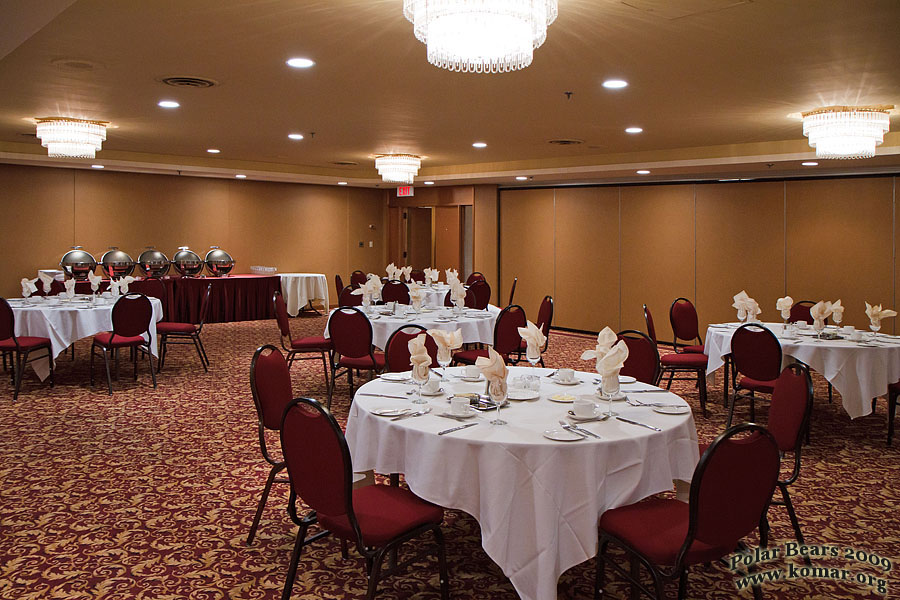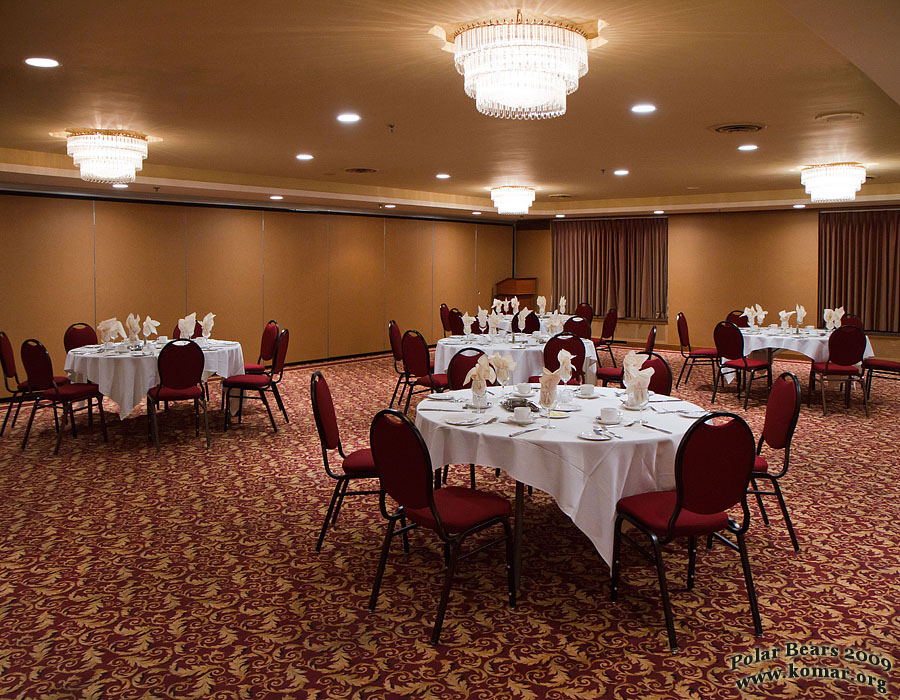 There were 29 people (and two guides) on our trip - a very cozy and friendly group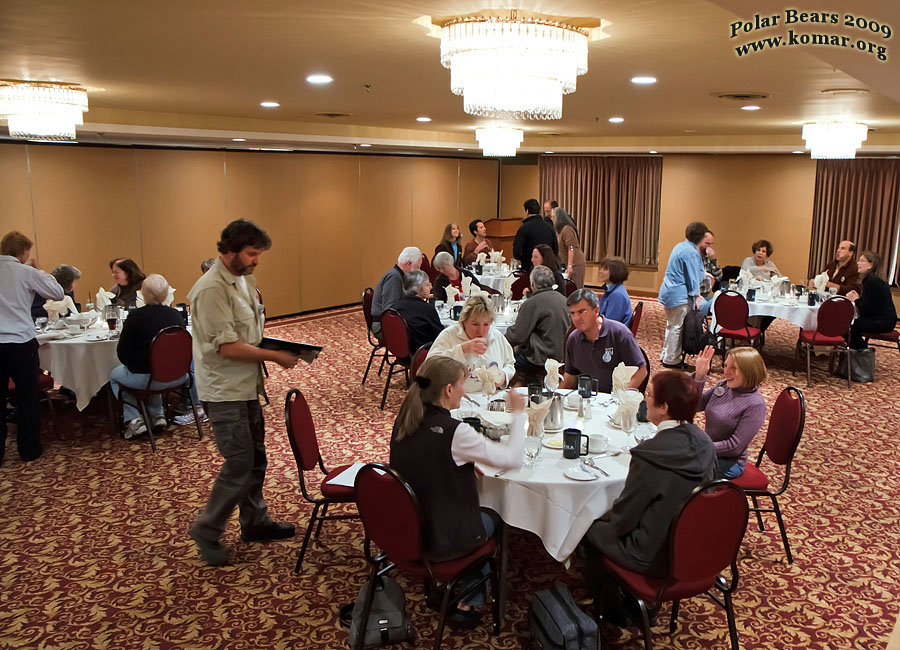 Polar Bear Guide Rinie goes over the schedule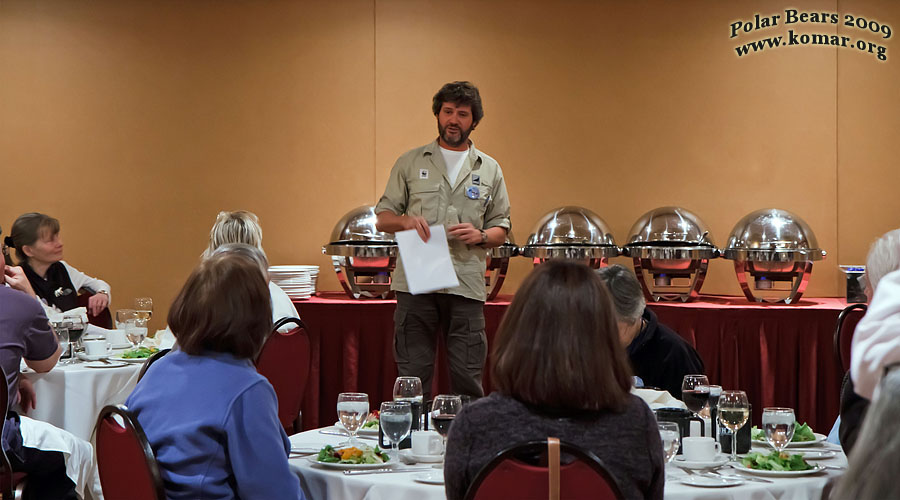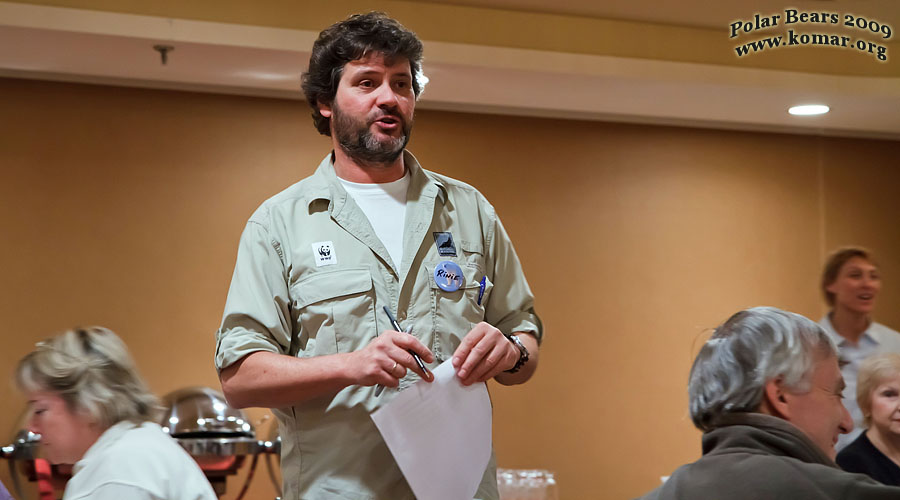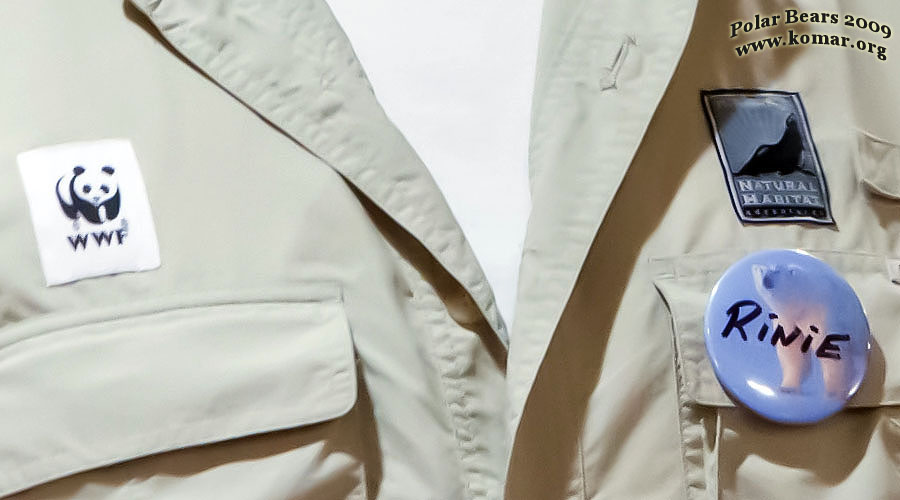 Here's a closeup of my Polar Bear Nametag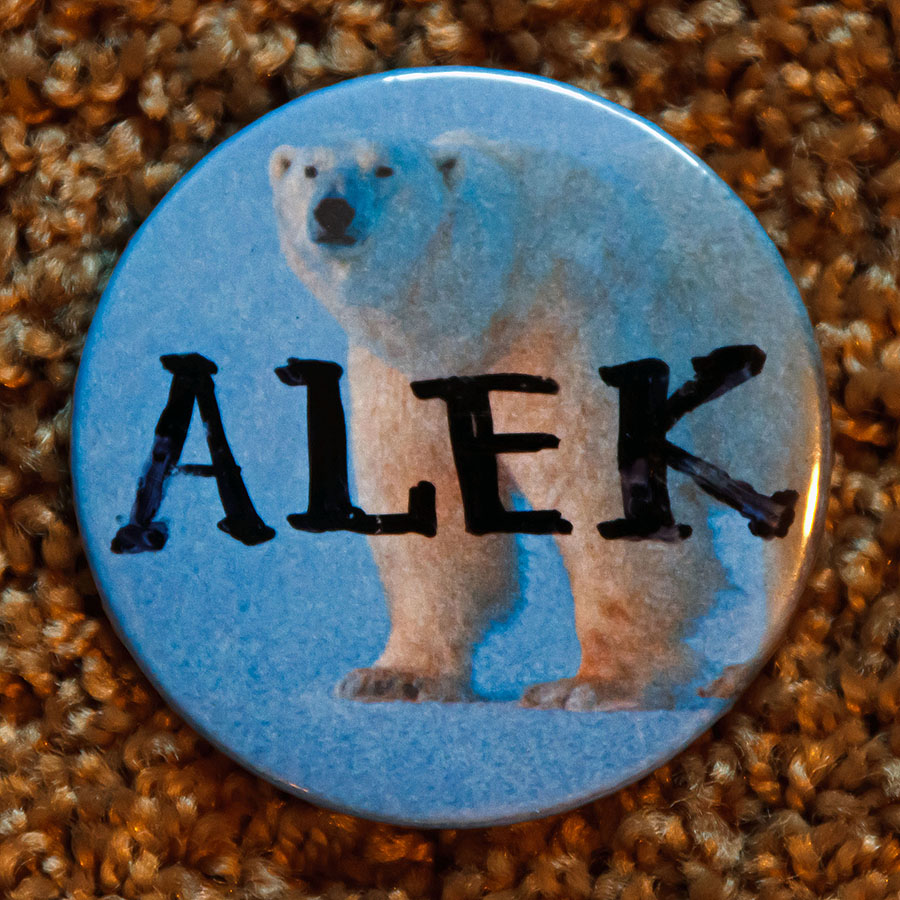 Pictures of the Fort Garry Hotel Lobby
Use the controls to play, step, pause, slow-down, and/or speed-up the animation.
| | | | | |
| --- | --- | --- | --- | --- |
| | | Frame Rate | | ... loading images ... |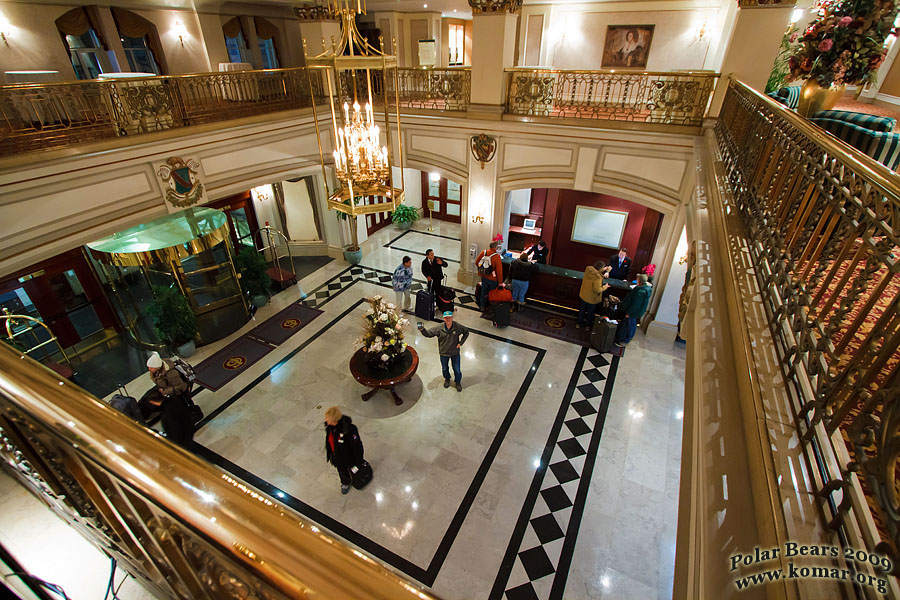 Fort Garry Hotel has a pretty awesome breakfast in the morning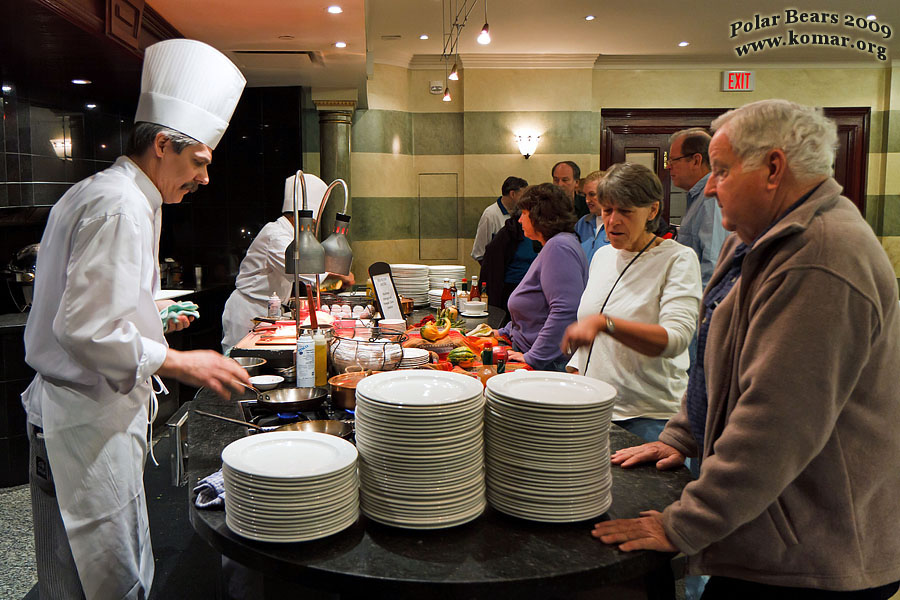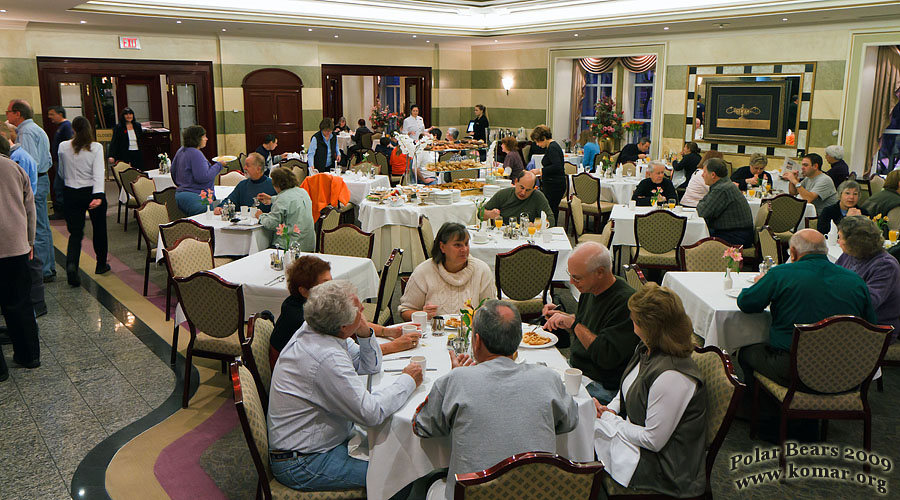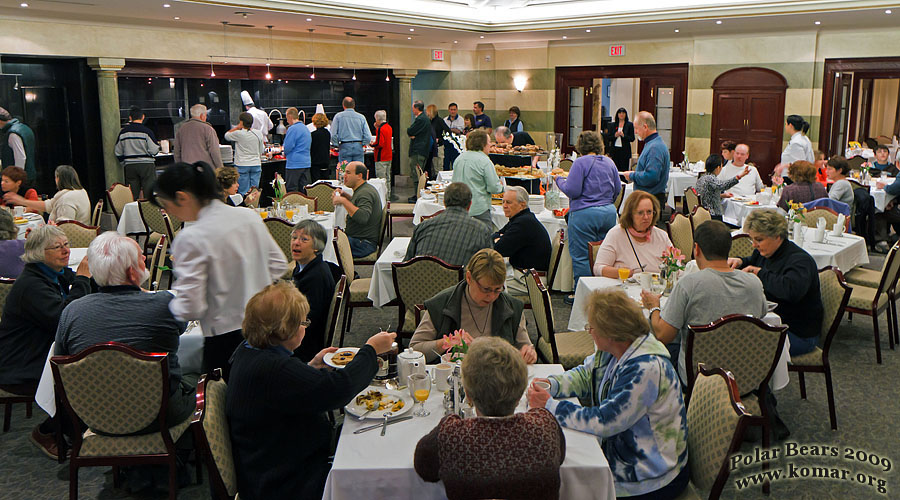 Jan, Will, and Betsy toast the start of a great Polar Bear Trip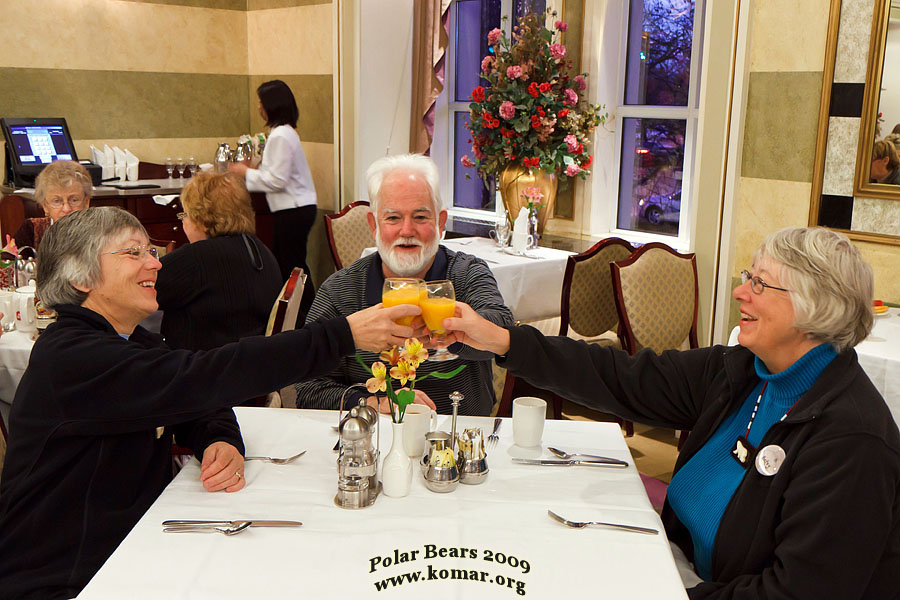 Another family heading up to Churchill that we'll see again on the charter flight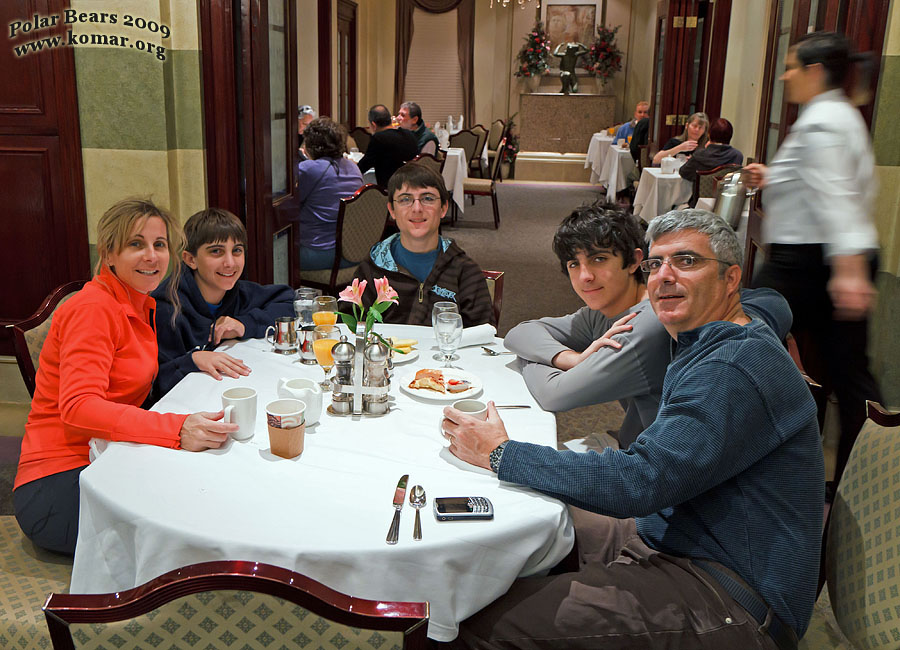 While we are enjoying breakfast, our bags are brought down and Chris shuttles 'em to the airport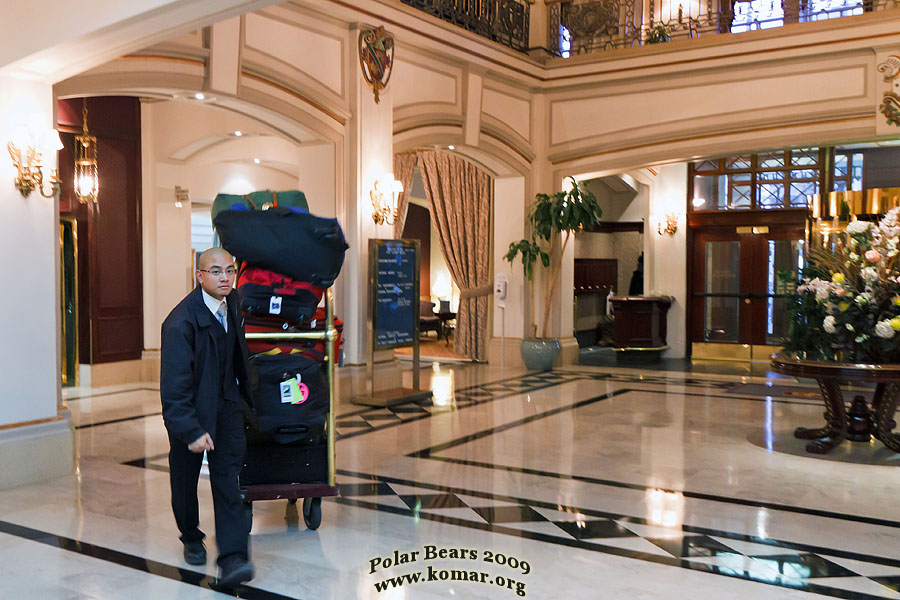 Polar Bear travelers gathering in the Fort Garry Hotel lobby - note Mat at work again! ;-)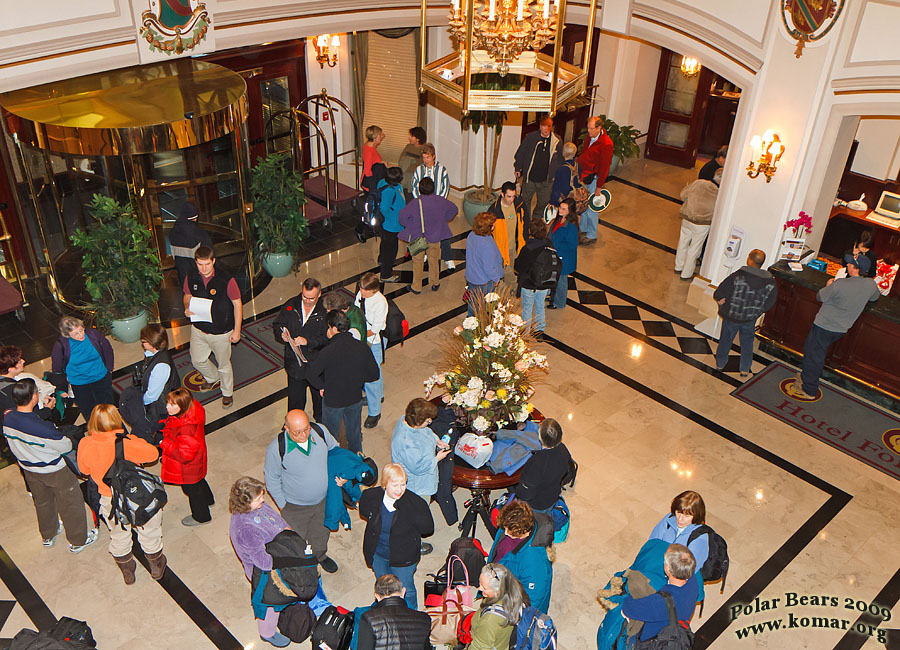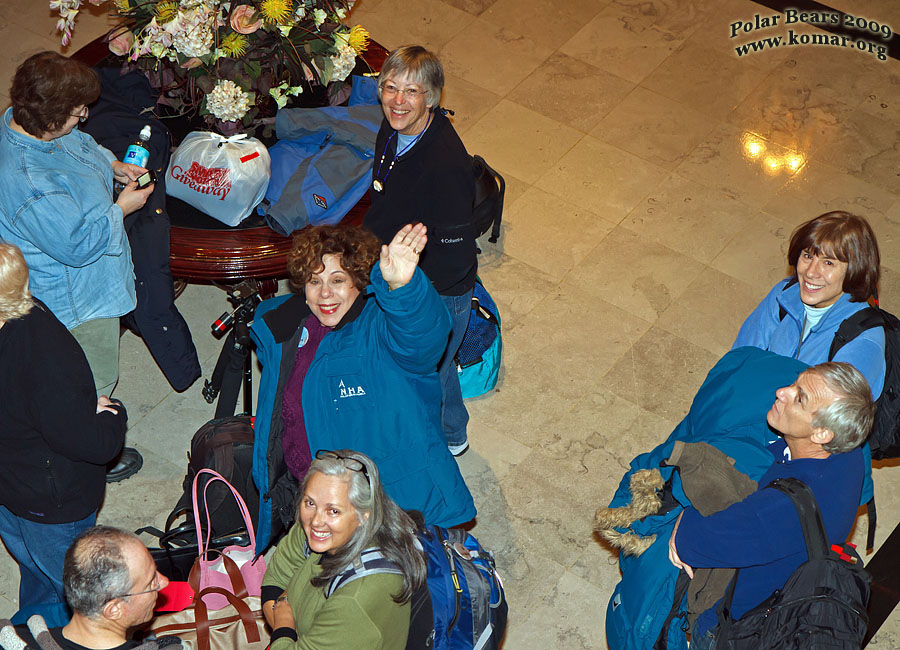 Mat and Polar Bear Guides Sandra & Jared go over some last minute details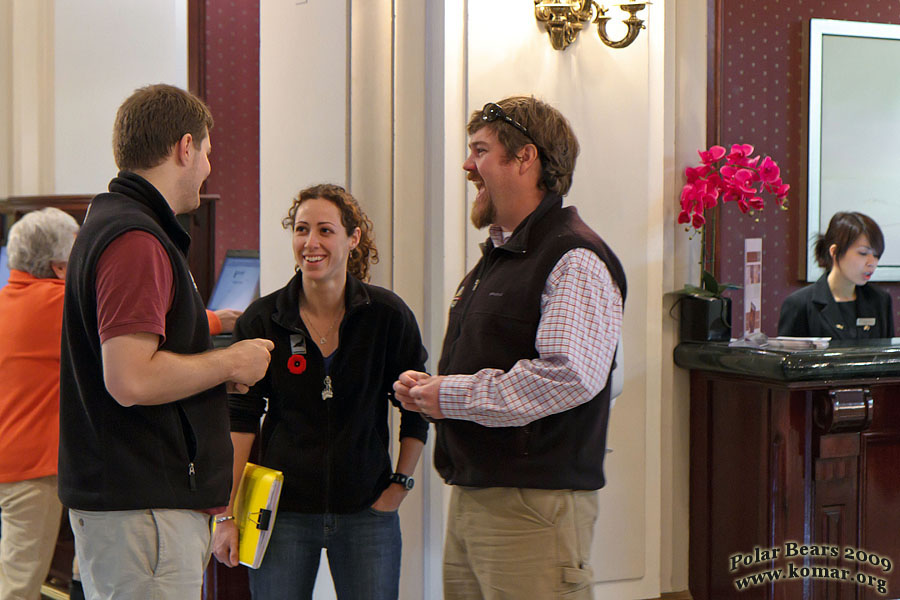 With our Blue Polar Jackets, it was time to load up on the bus to the airport - wasn't quite a Polar Rover! ;-)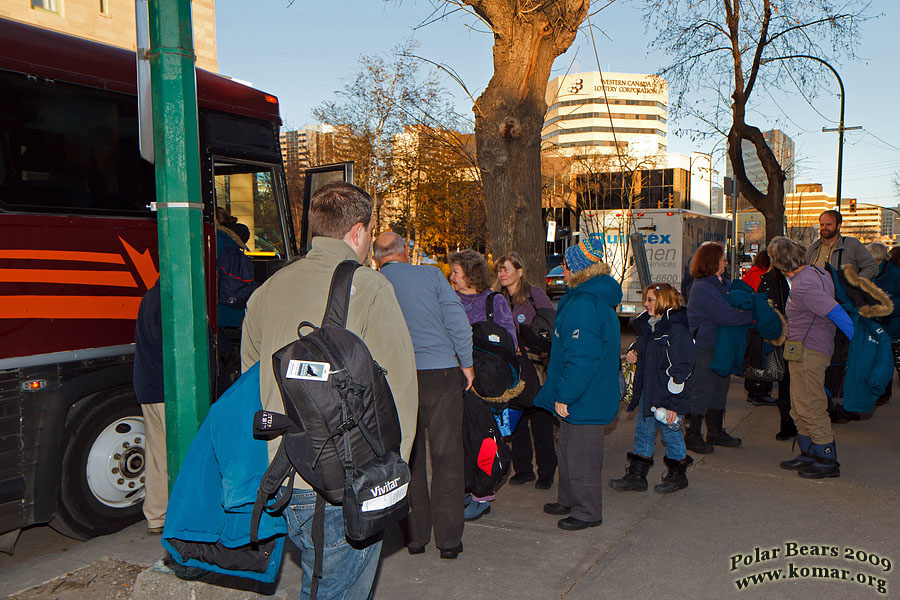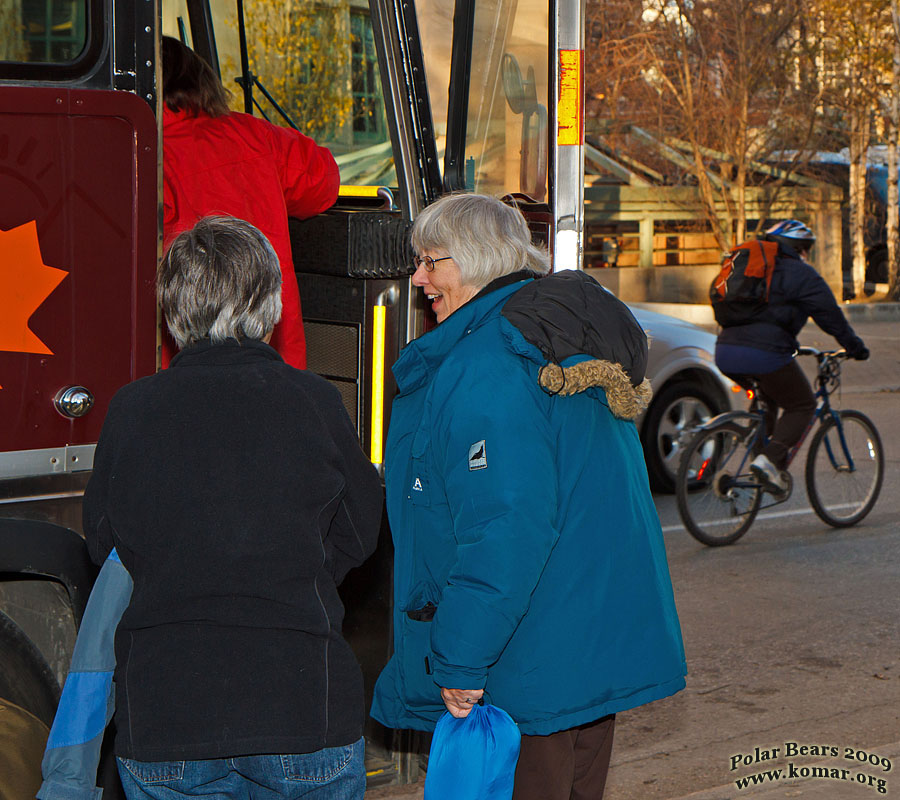 Rinie heads to the bus -
mouseover image to see closeup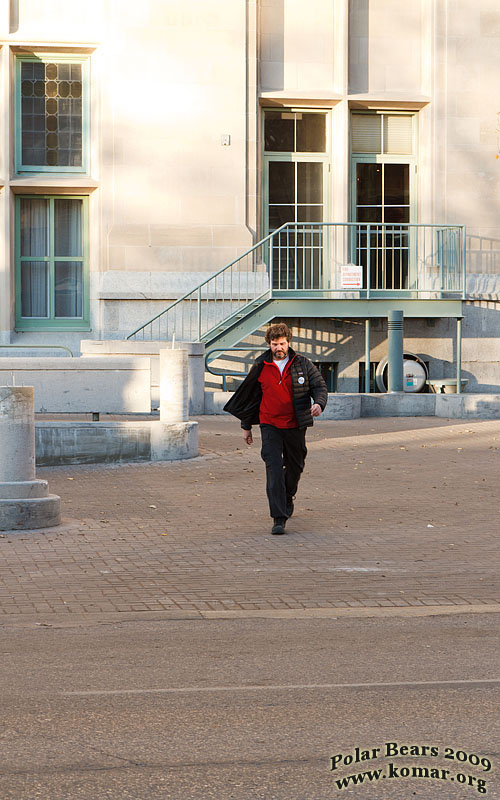 Lots of room and seats with only 29 travelers and two guides