Salisbury Plains - South Georgia
After a surreal foggy morning zodiac cruise on
Elsehul South Georgia
, the weather cleared while we had lunch onboard the Ocean Nova as it cruised to Salisbury Plains. This is couple of mile long beach is considered one of the gems of South Georgia ... and WOW, it was spectacular!!! ;-)

Carol and Jim are excited about seeing those "dots" up close!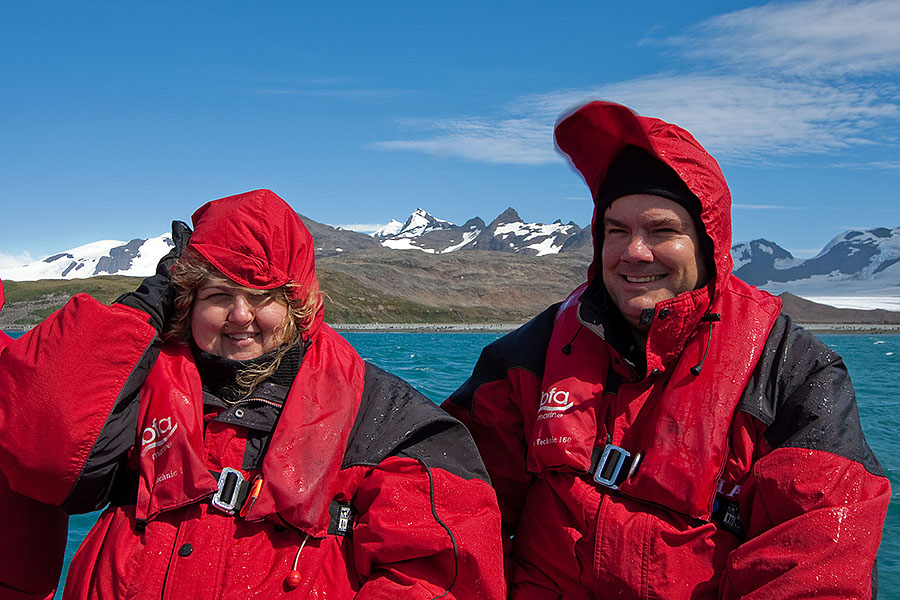 Zodiacs shuttling passengers from the Ocean Nova to the beach at Salisbury Plains

King penguins scurry out of the way as a single fur seal keeps an eye on the Zodiac Landing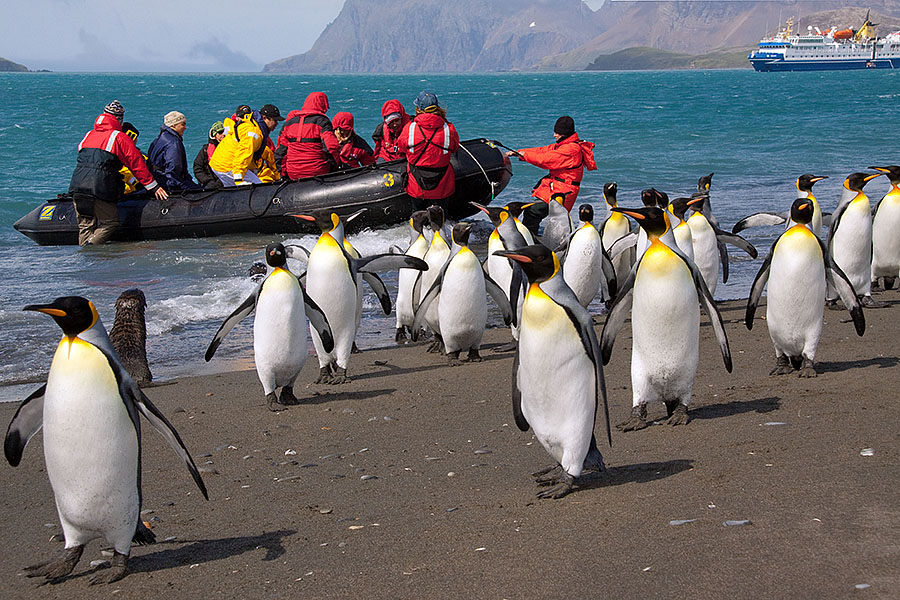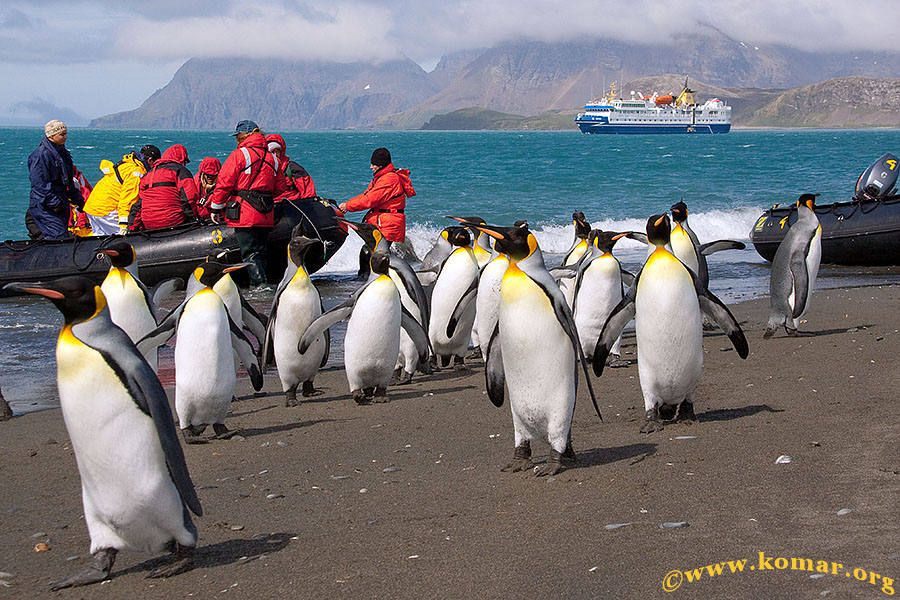 Johnnie Shackers, Brando, and Andy secure the Zodiacs -
mouseover image for wide-angle view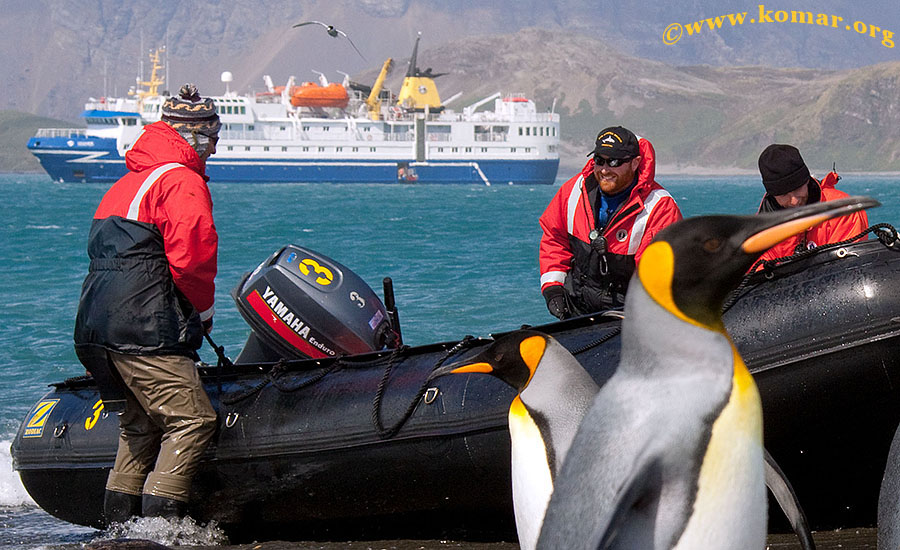 After the Zodiacs land, the penguins & seals go back down to the beach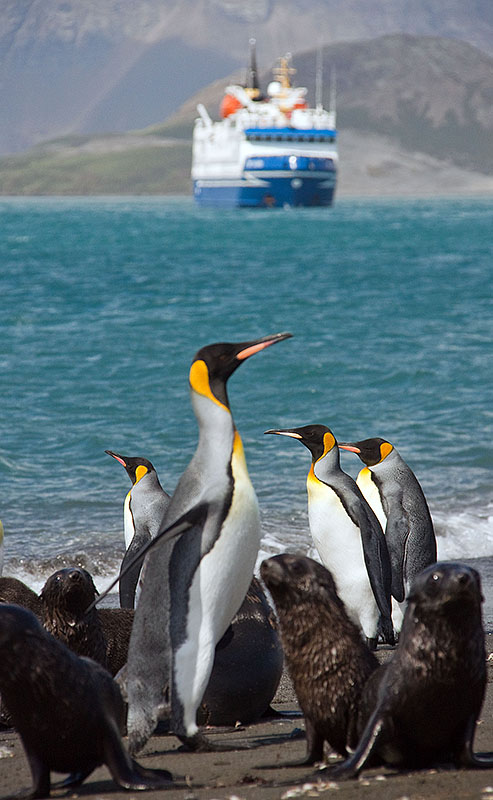 Fur seals "catching some rays" at Salisbury Plains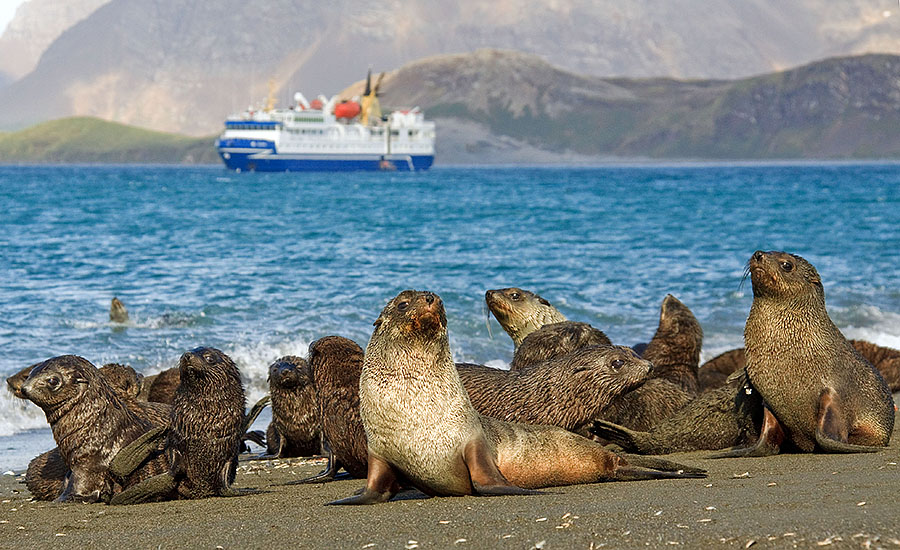 They would also jump in the water which made it look like churning soup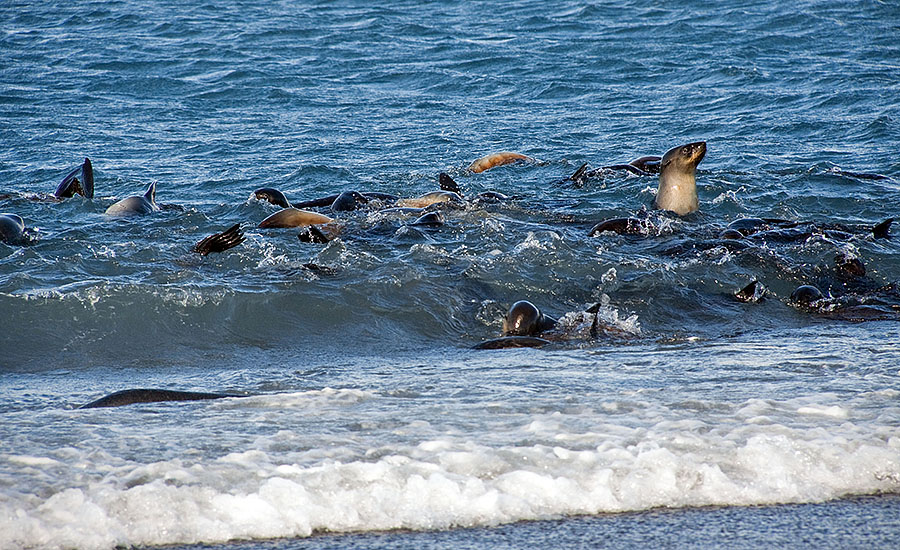 A baby fur seal looks on as the penguins play around in the water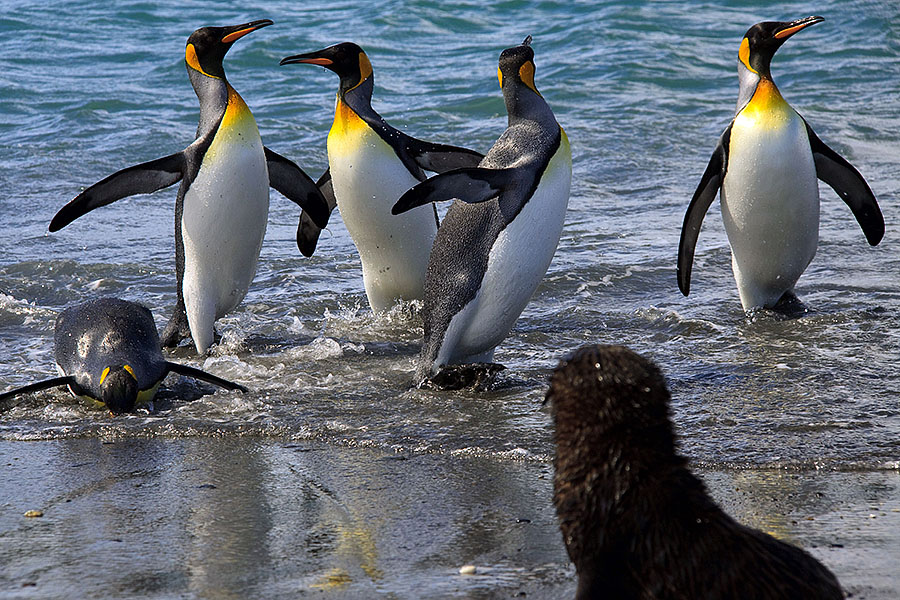 Two (best buddy?) Penguins going for a stroll down the beach ...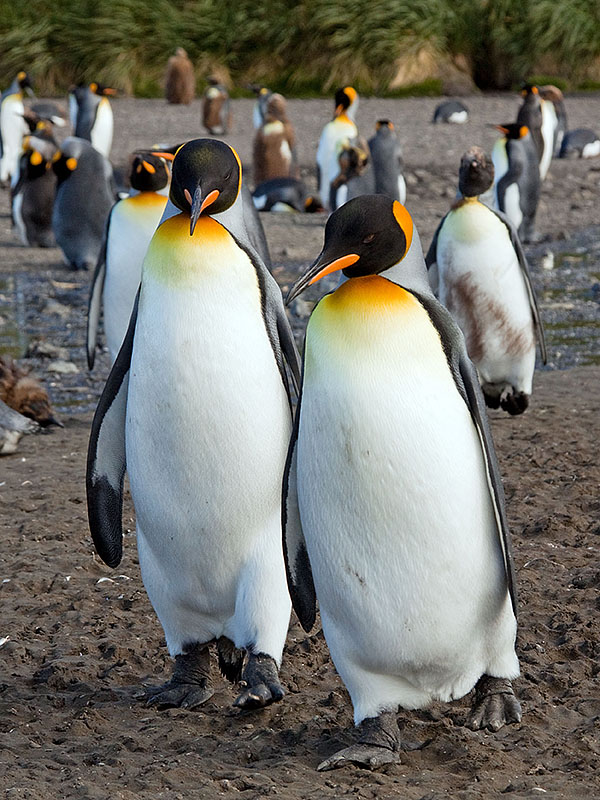 Several thousand penguins (plus red-suited people) add to the spectacular South Georgia scenery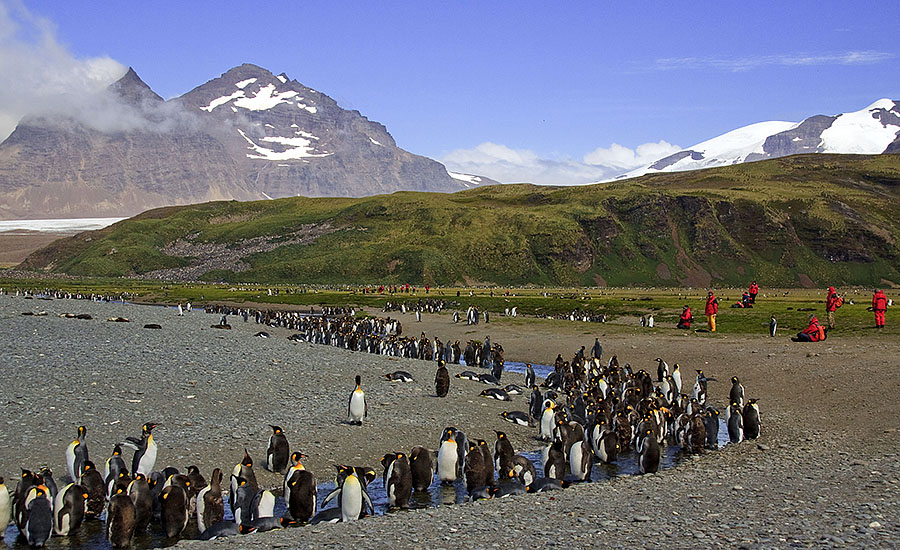 And if that wasn't enough penguins for you, here's some successive zooming in of a lot more! ;-)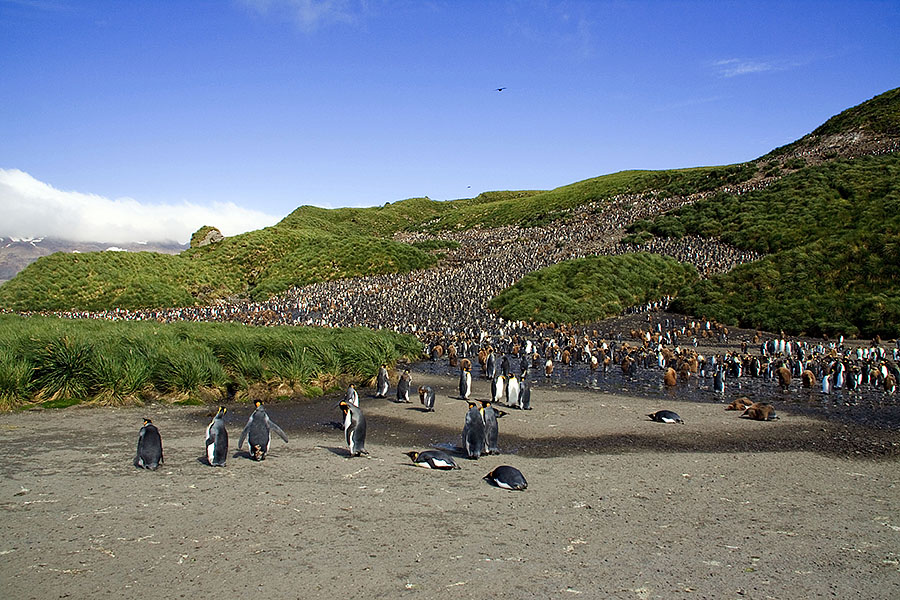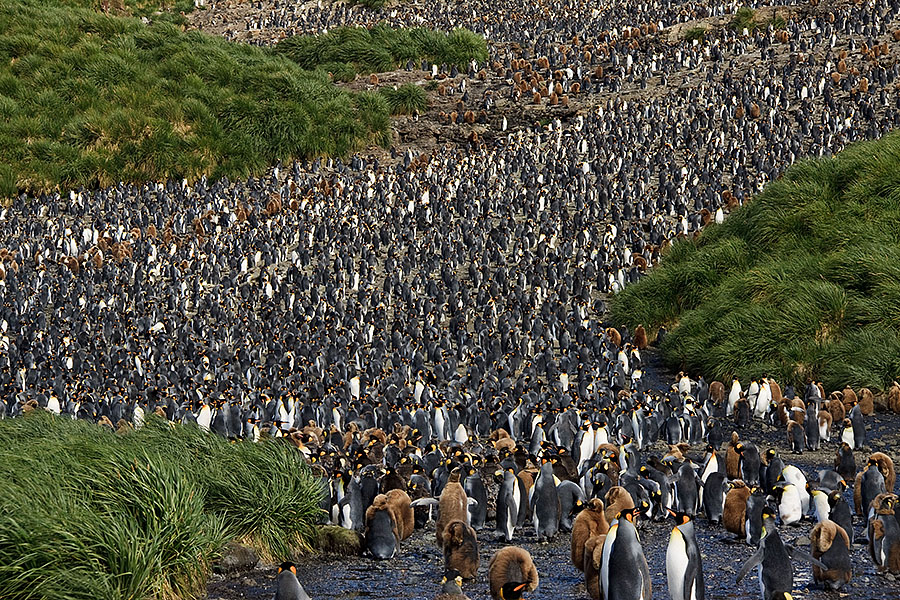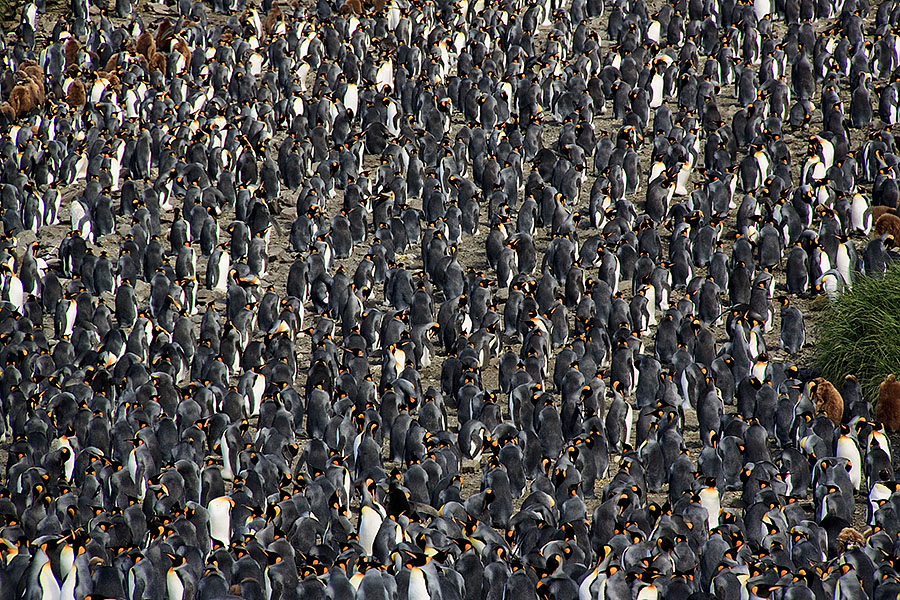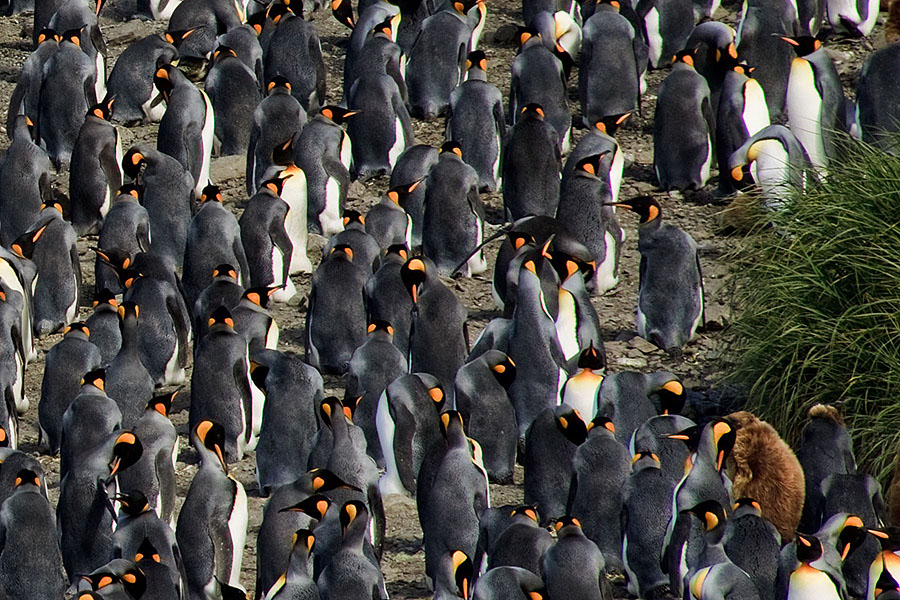 The penguins were very friendly and walk right next to you - Margaret and Bronwyn below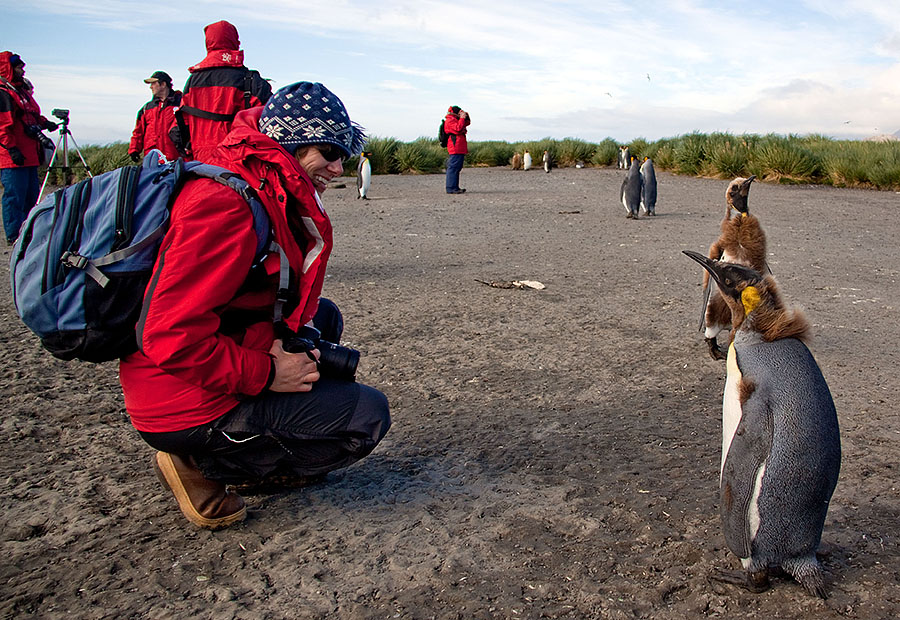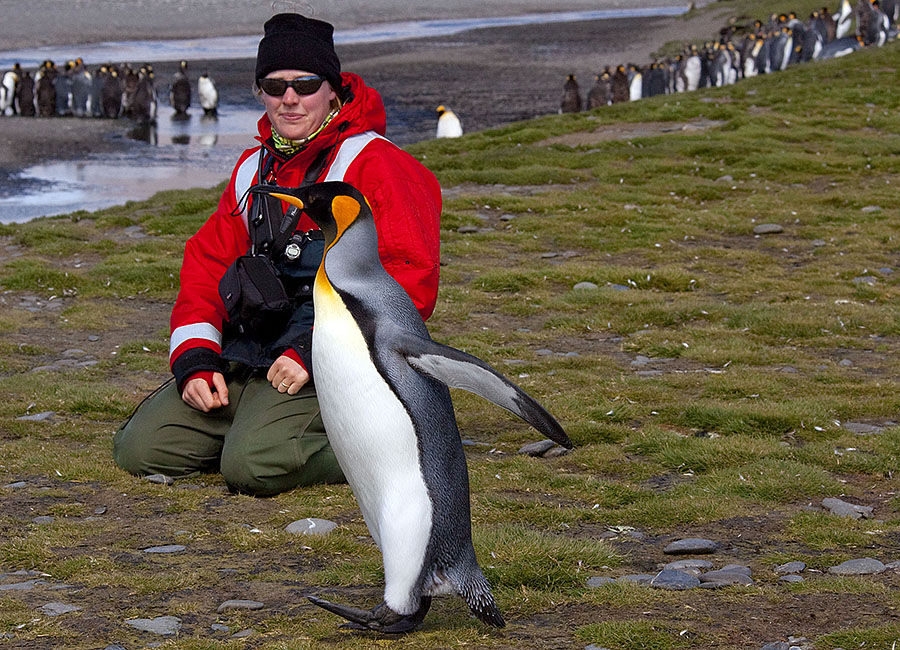 King penguins congregating near one of several inland ponds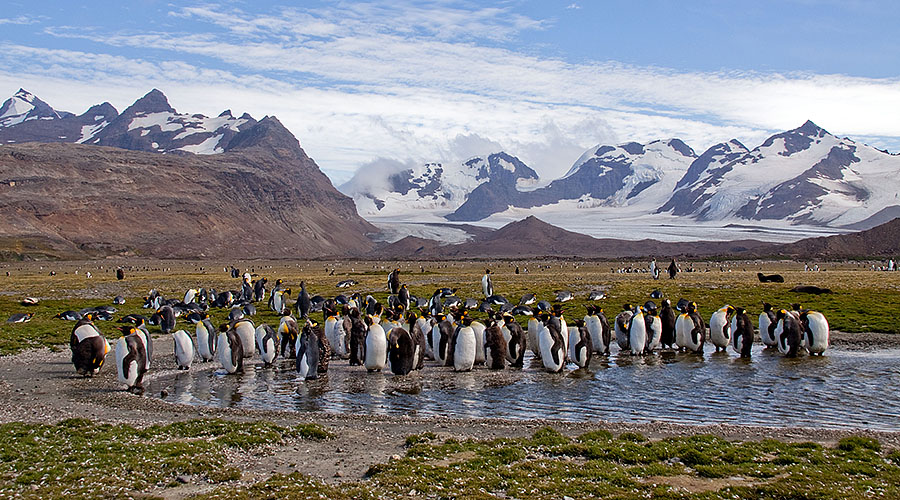 Close-up of a baby King penguin chick - they are quite furry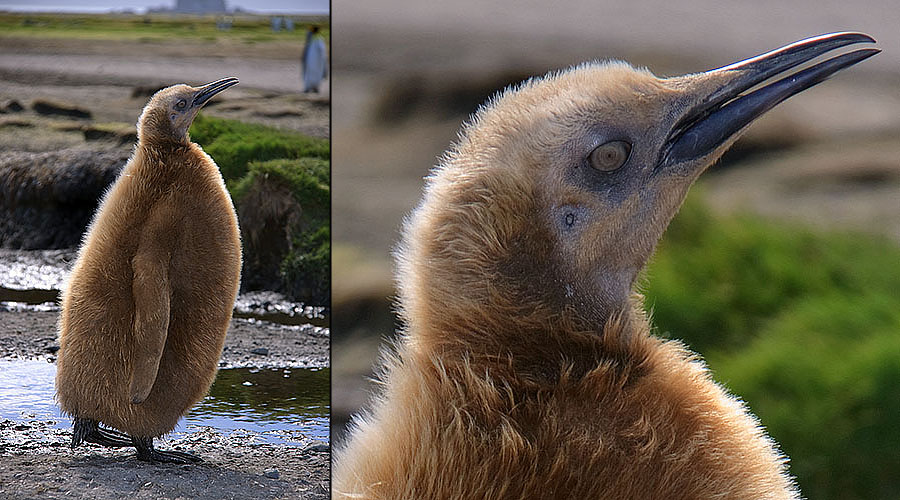 Molting King Penguin ... this is pretty uncomfortable for them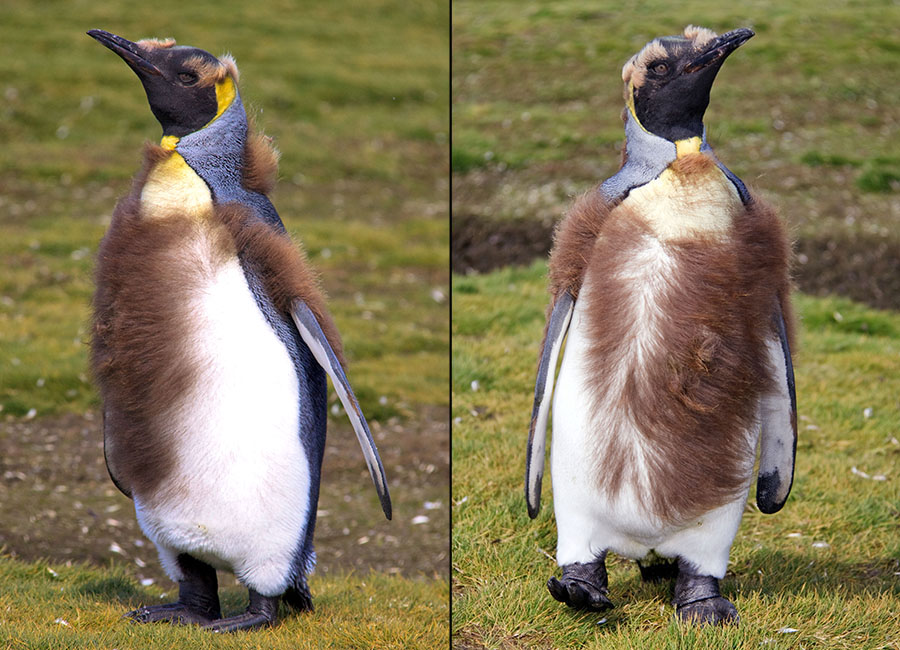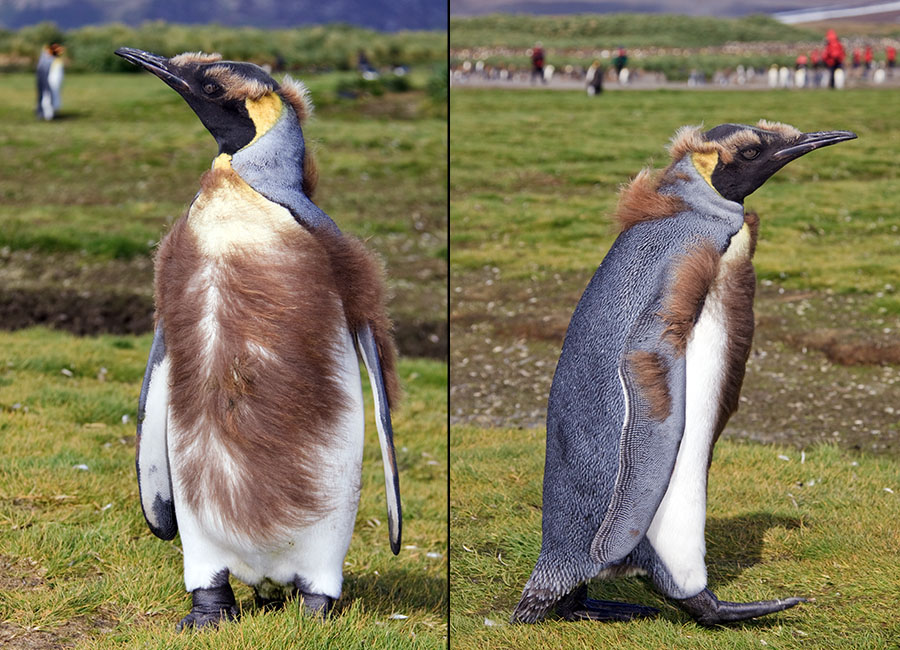 Yet another picture of even more (!) King penguins at Salisbury Plains, South Georgia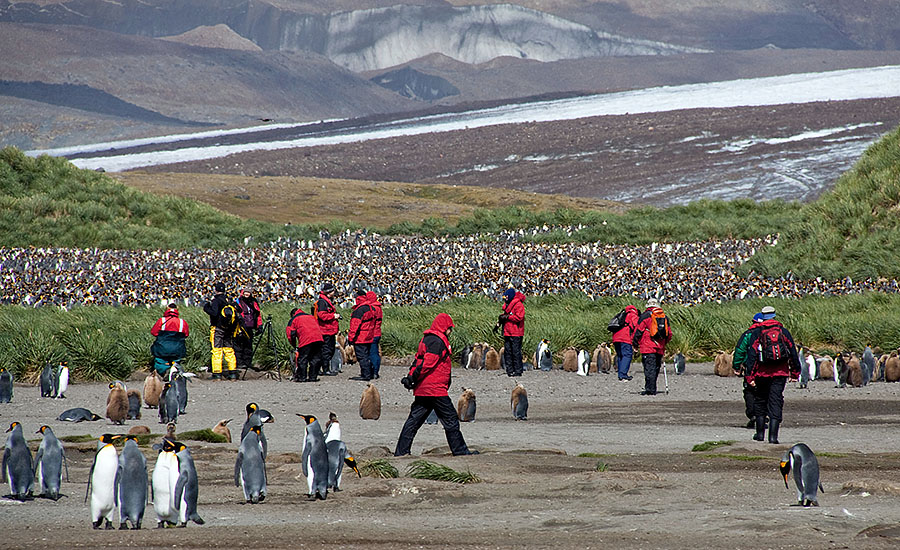 I placed my Canon 40D on a tripod and walked away, triggering it via a wireless remote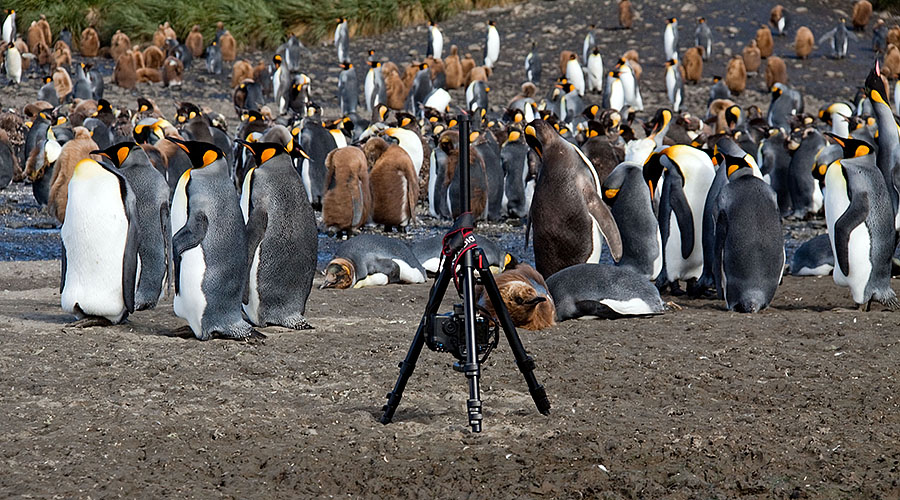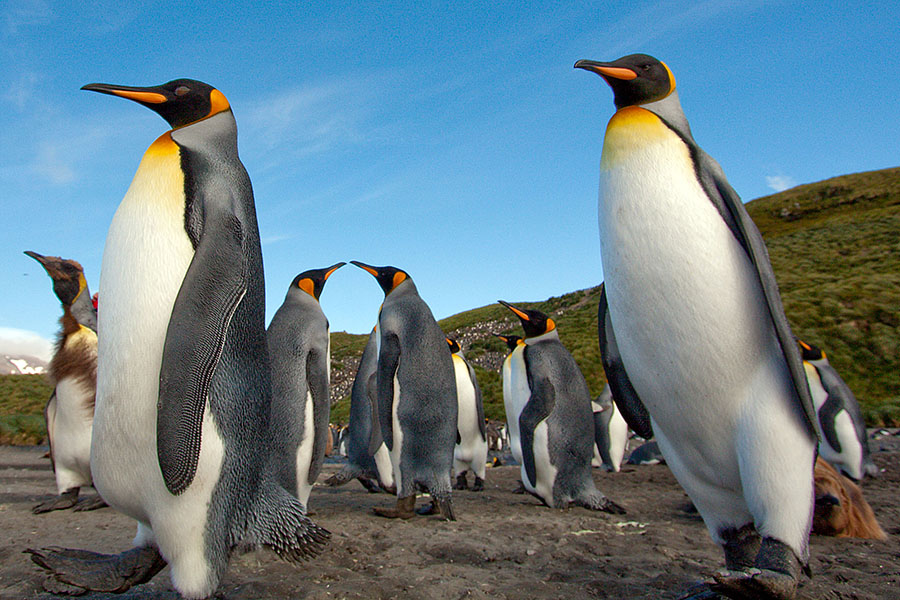 The King penguins basically ignored the camera/tripod, although this guy did check it out a bit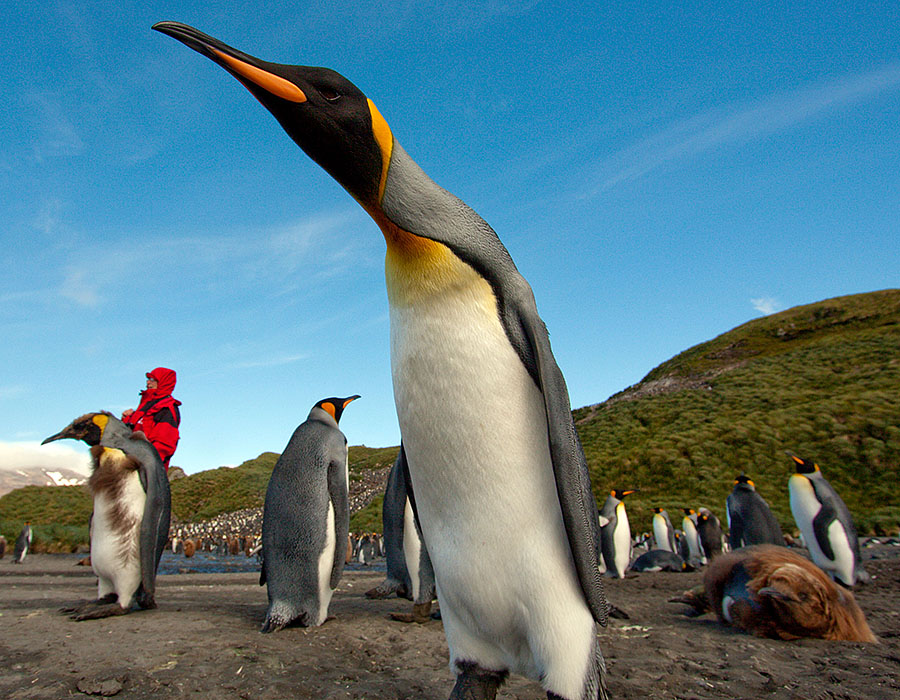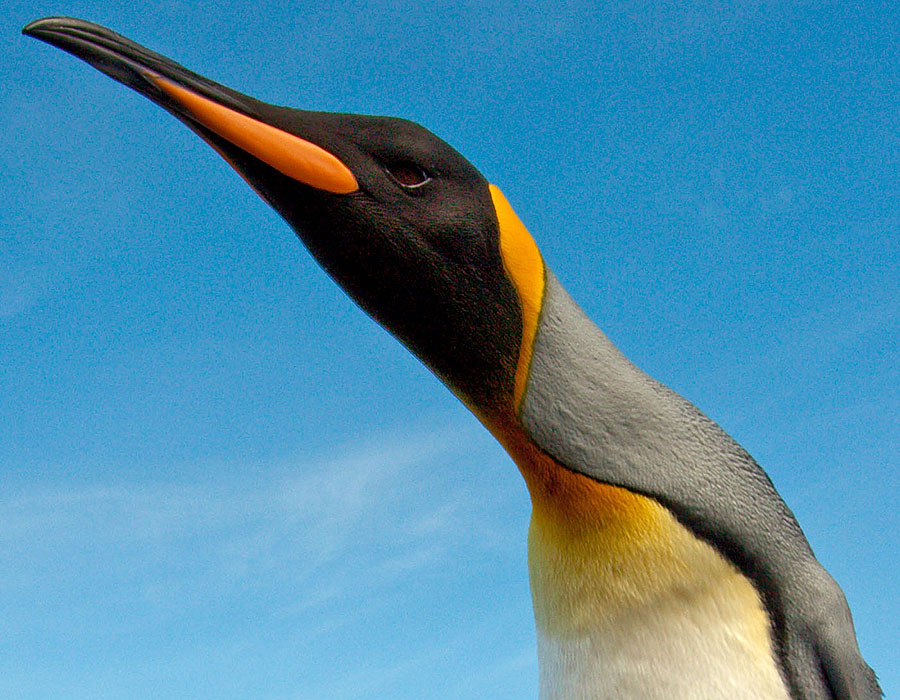 Some rather plump penguins (and one molting) from another vantage point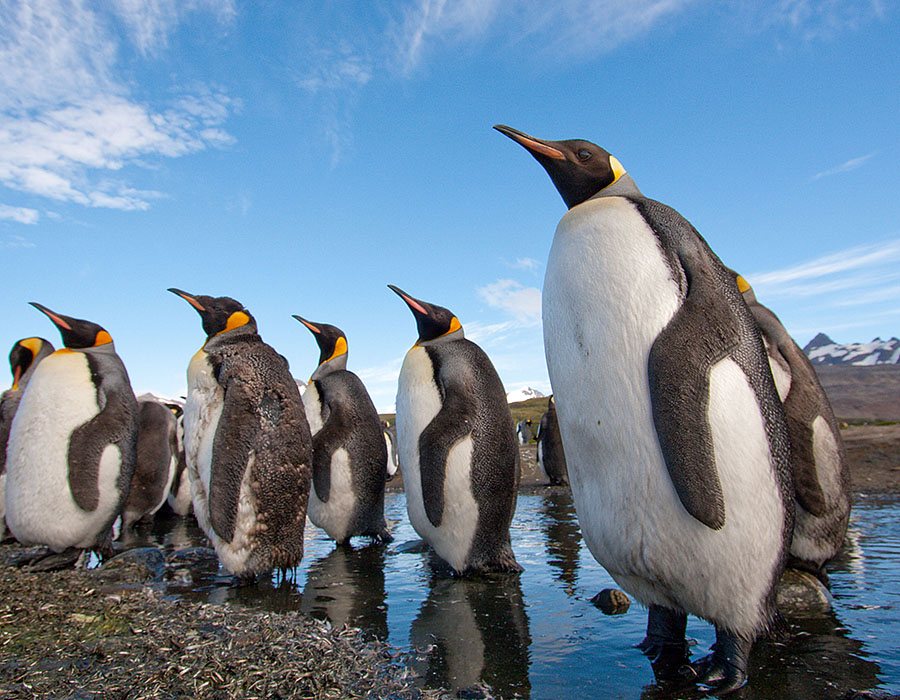 The baby fur seals were much more curious about the camera/tripod than the penguins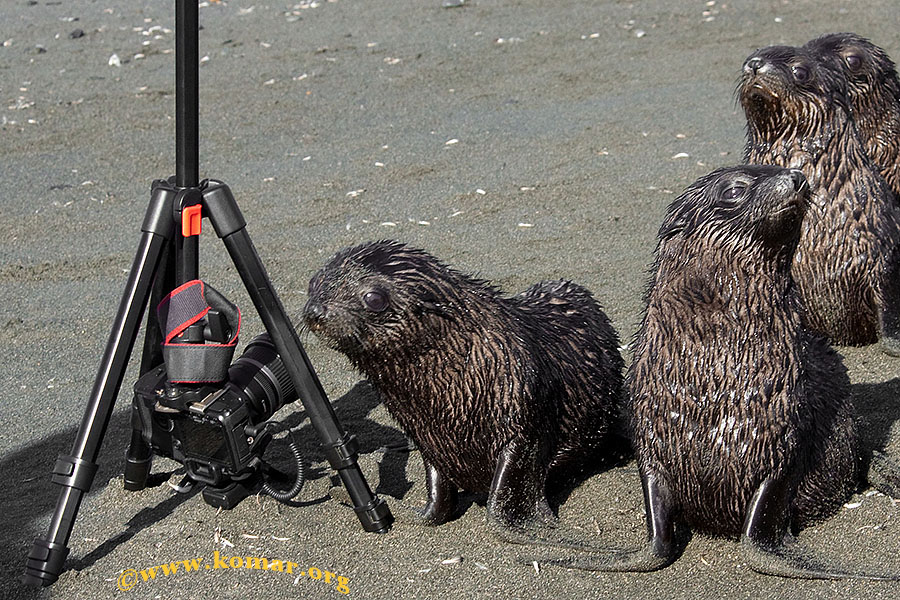 Baby Fur Seal licks my camera - he actually ended up chewing on the lens! ;-)
Use the controls to play, step, pause, slow-down, and/or speed-up the animation.
| | | | | |
| --- | --- | --- | --- | --- |
| | | Frame Rate | | ... loading images ... |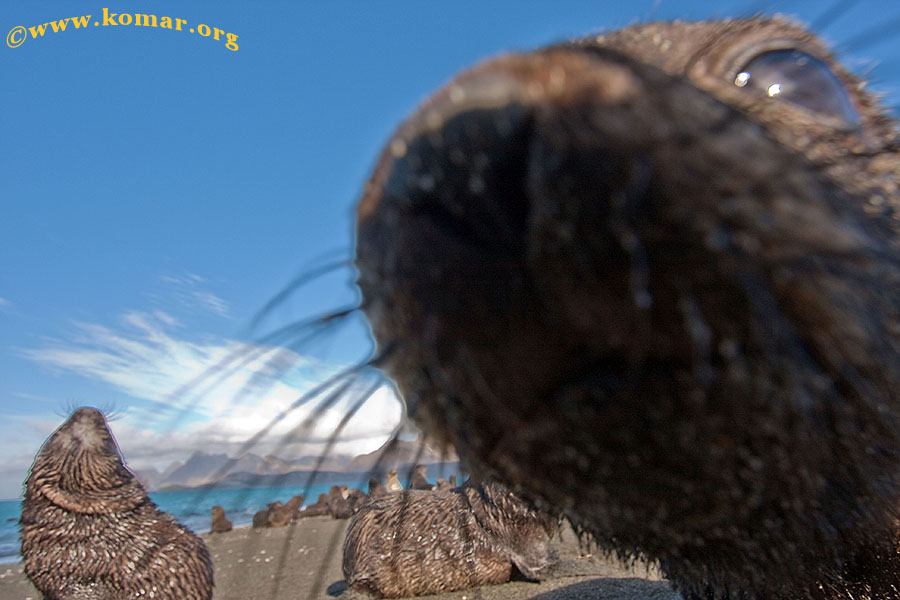 A seal snaps at Kyle Stewart's camera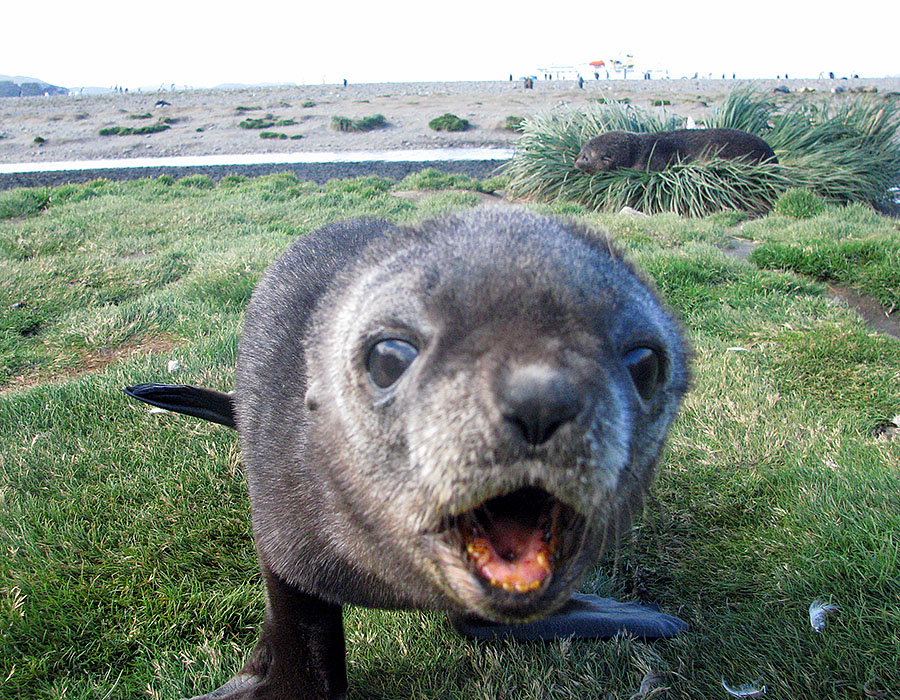 Baby fur seals snarling "playing" -
mouseover image for close-up view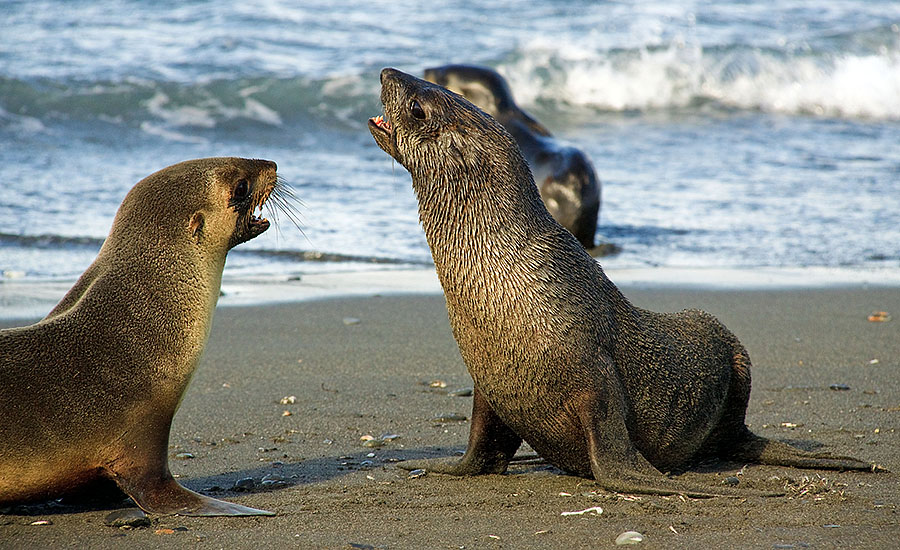 A fur seal that had recently died due to reasons unknown -
mouseover image for gnarly teeth close-up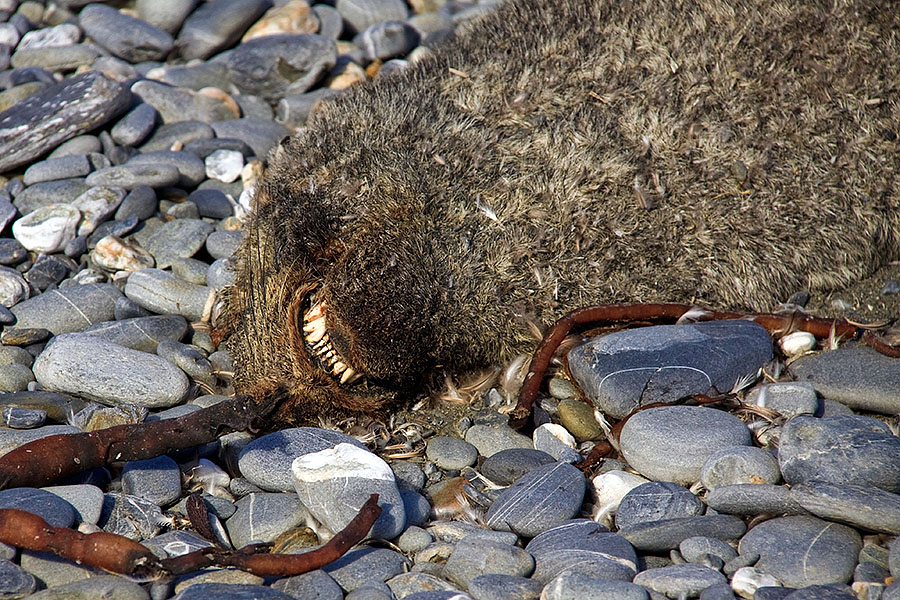 Skua nibbles at what is left of a penguin as a seal walks by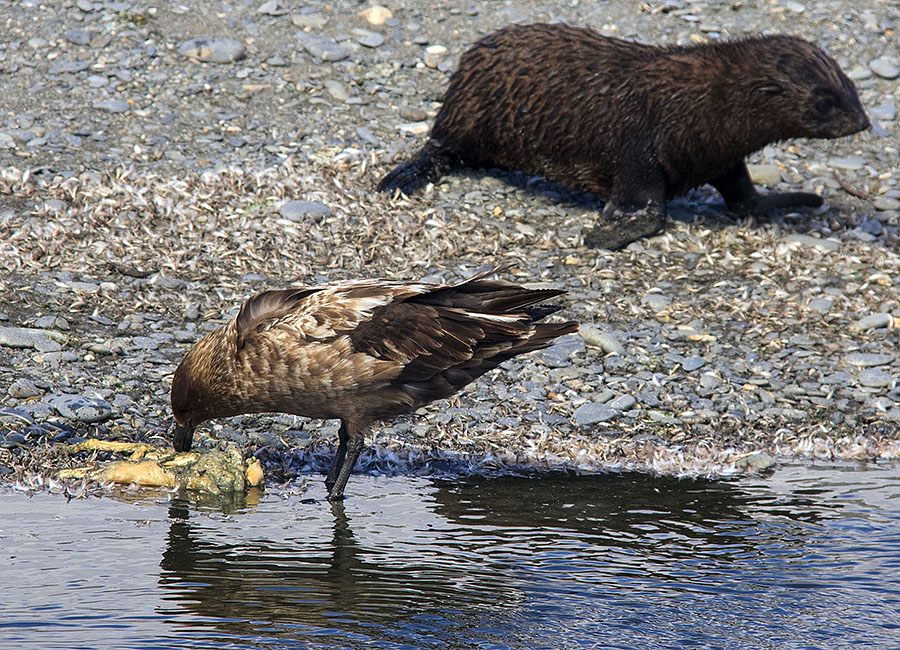 Another Skua grabs a bite to eat from the remnants of some sort of animal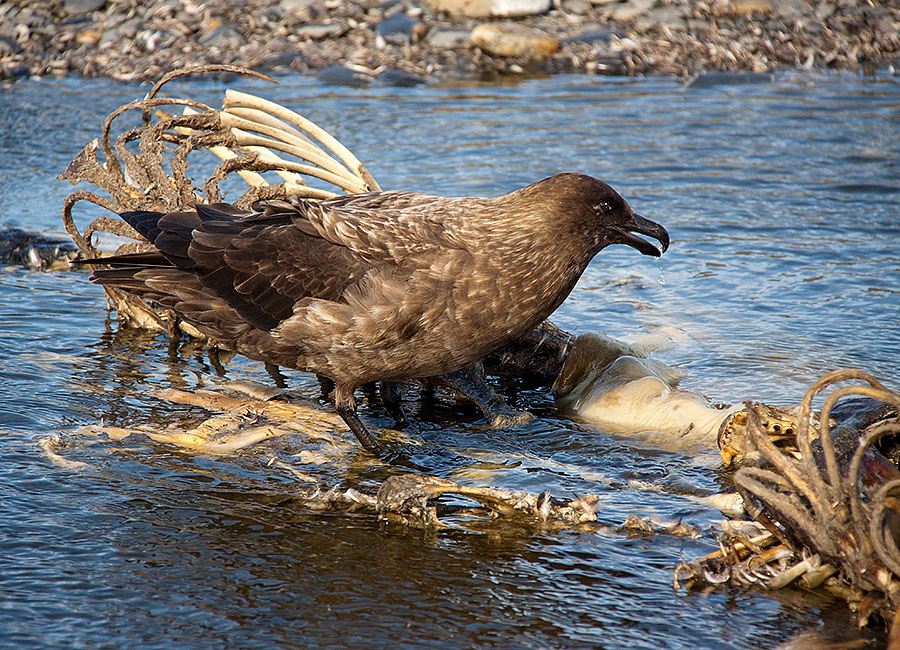 Skull (probably a Crabeater Seal) that had been picked clean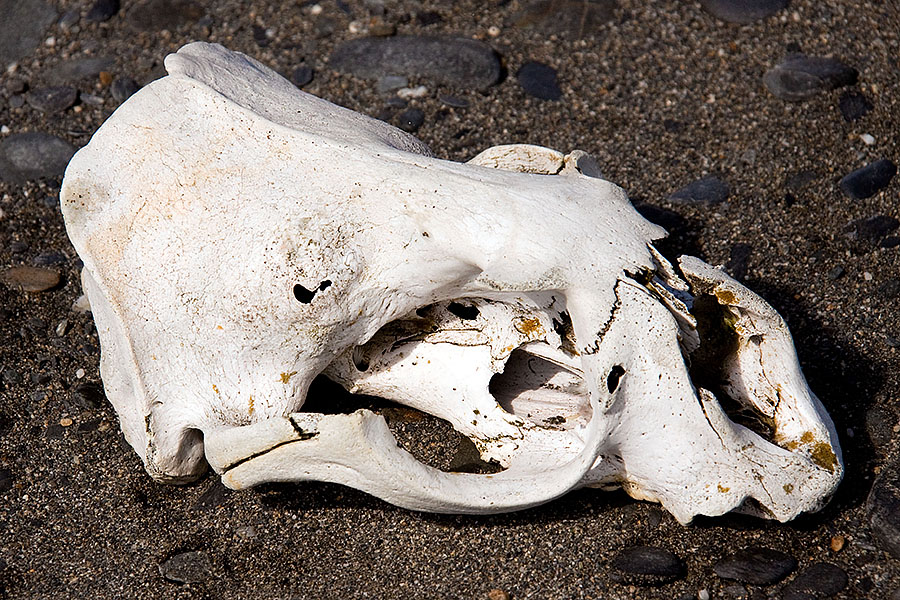 King Penguin flippers must not be considered that tasty - picture by Greg Pierce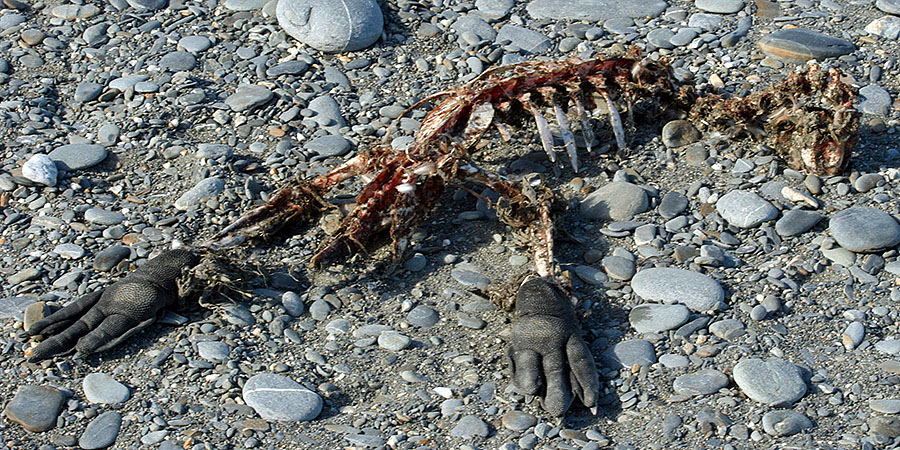 Mark, Andy, Brando, Conrad, Shackers, and Kate return in the last Zodiac -
mouseover image for inside view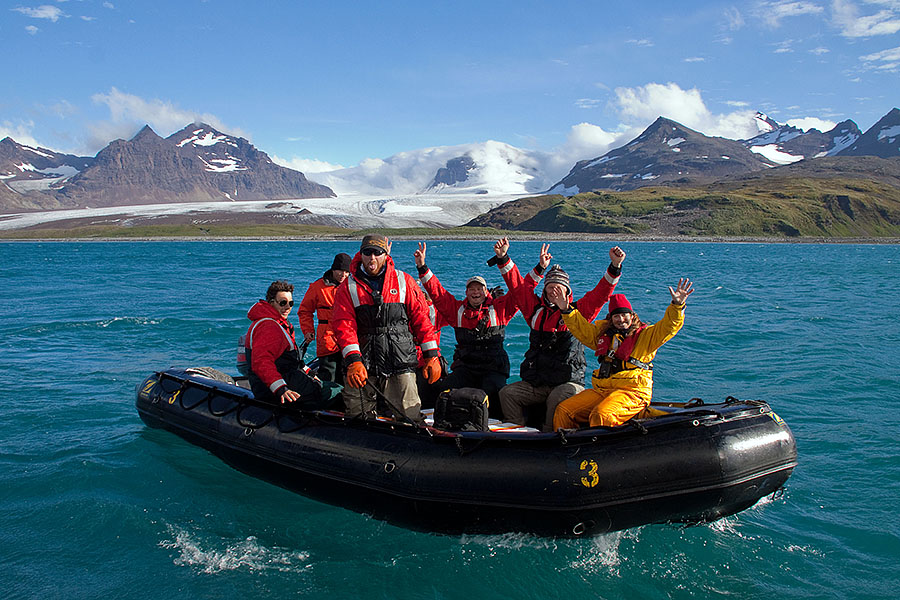 Margaret took this picture of the always cheerful Tina as we enjoyed a BBQ on deck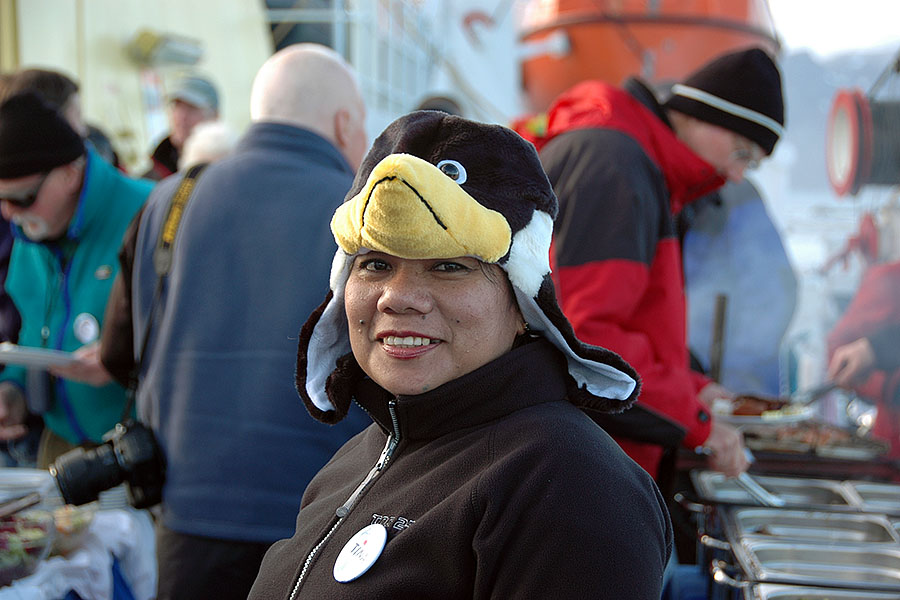 Bronwyn, Shackers, Kate, Alex, Andy, Conrad, Issac, and Art ham it up as the sun sets over Salisbury Plains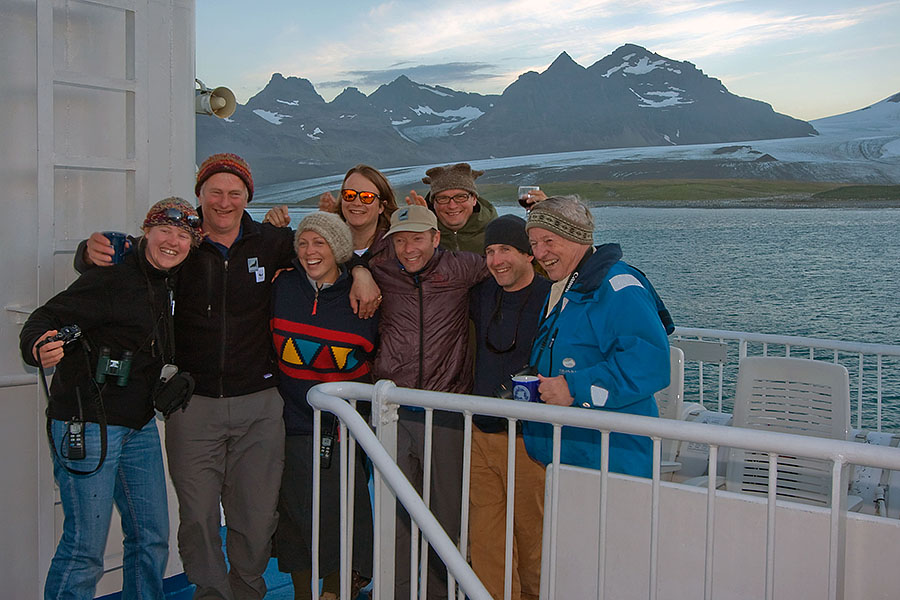 James, Paco, Suzanne, Lindsay, George (sneaking a beer!), John, Paul, and Issac stay warm around the BBQ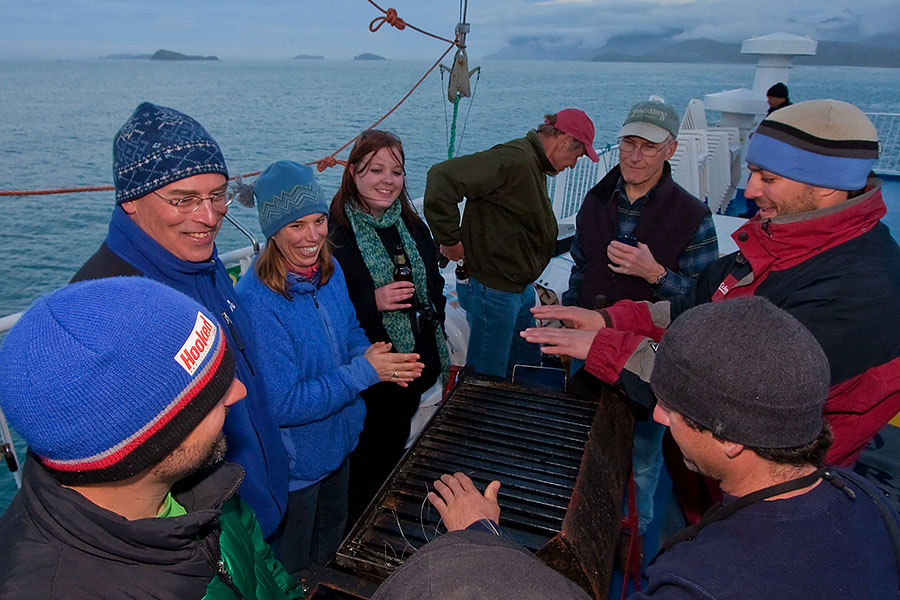 If not obvious, Salisbury Plains was pretty darn awesome with all the wildlife, incredible scenery, and great weather - I figured that would end up being the highlight of the trip. But South Georgia is amazing and there were more fantastic experiences to come the next two days we were in the Islands.
The following morning, we visited
Prion island where Wandering Albatross breed.
Antarctica Cruise index