Halloween 2006 Cool Pictures
Hulk, Frankenstein, and Homer Simpson - D'OH!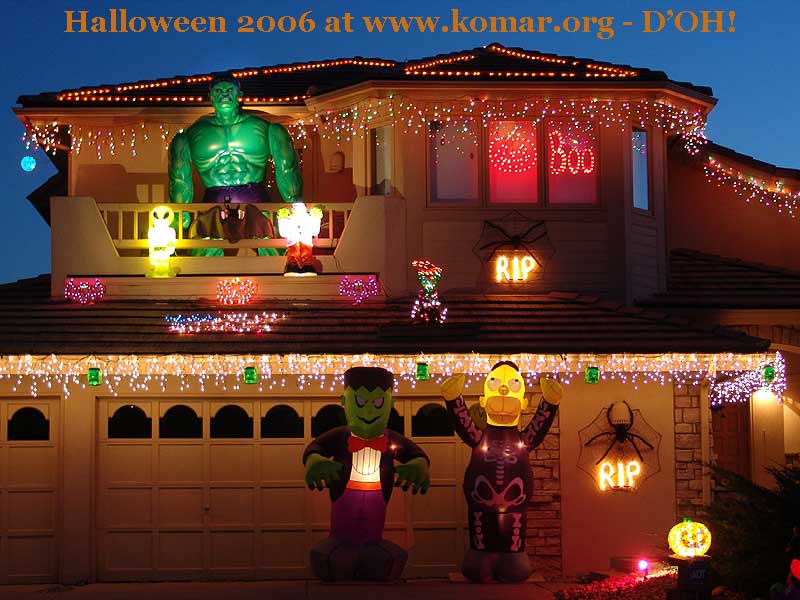 Hulk, Frankenstein, Homer, and "stuff" on Webcam1 - Video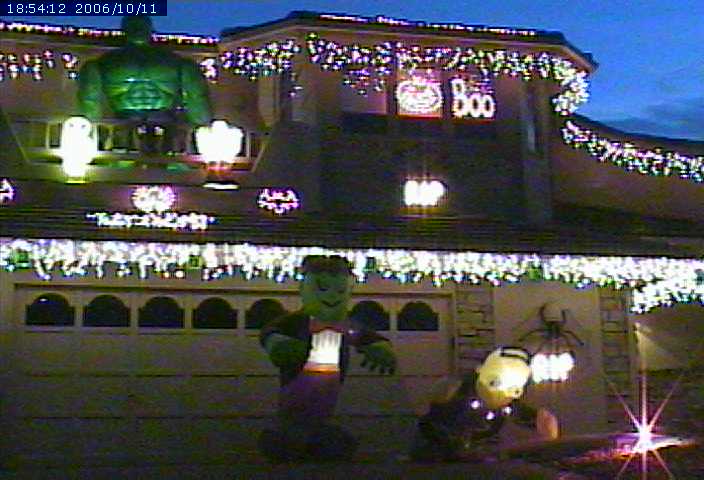 Pumpkin, Ghost, Kids, and Minivan on Webcam2 - Video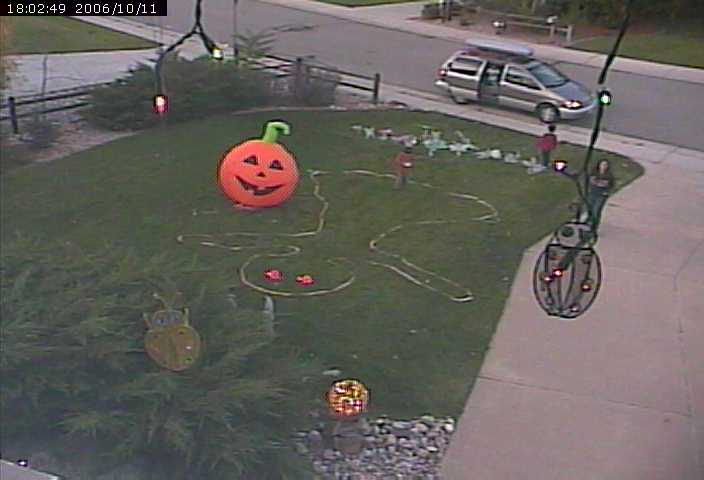 Hulks, Robosapian, Pirate, and Alek on Webcam3 - Video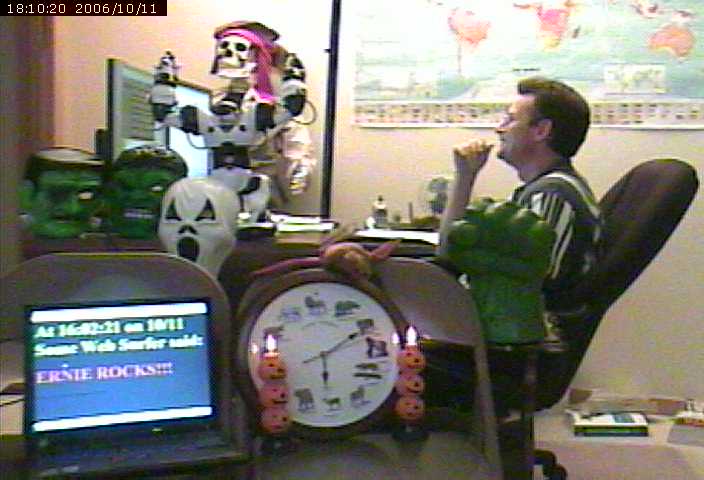 October 1st - getting setup for Halloween with my helpers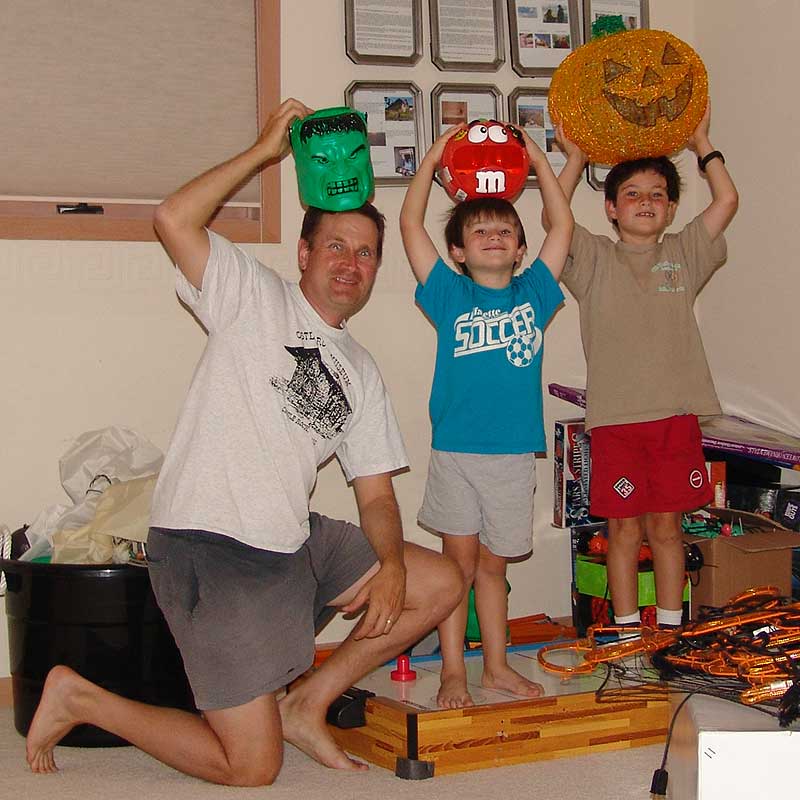 Homer Simpson is new this year and should be a big hit - D'OH!!!!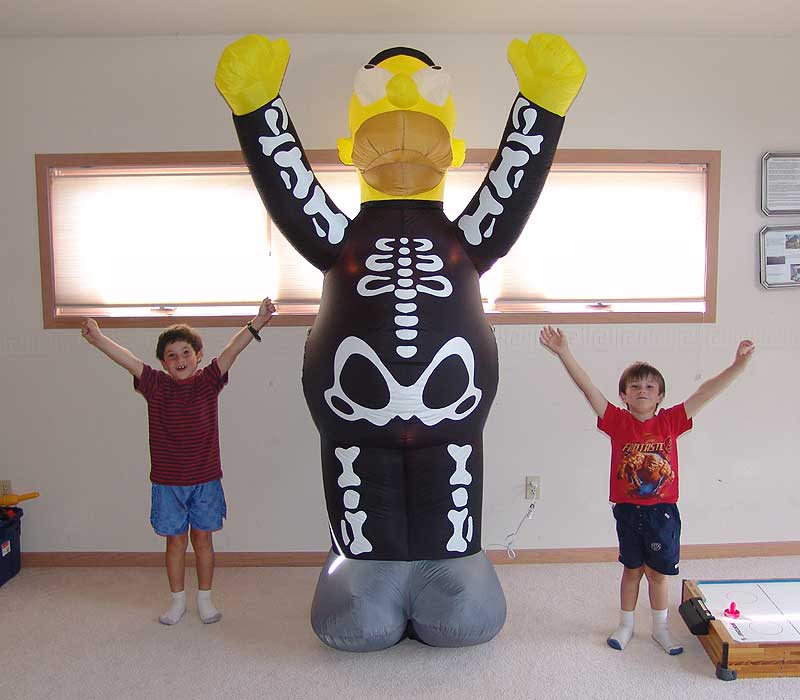 Superman Kyle - note webcam3 in the background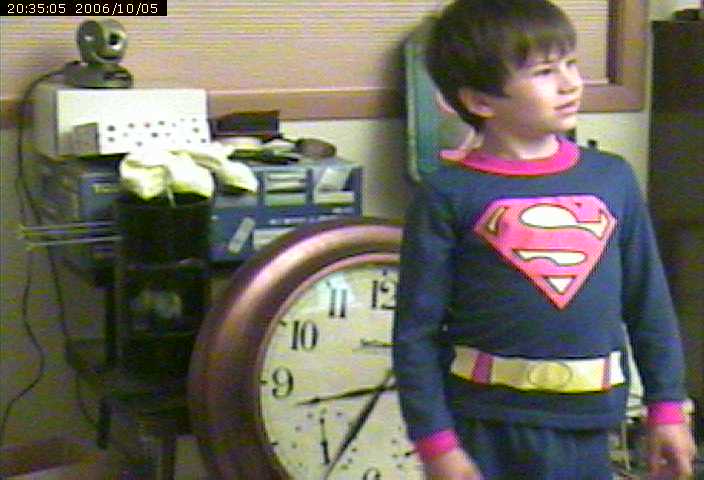 D-Link DCS-6620G Wireless Webcam - garbage can makes a nice camera stand!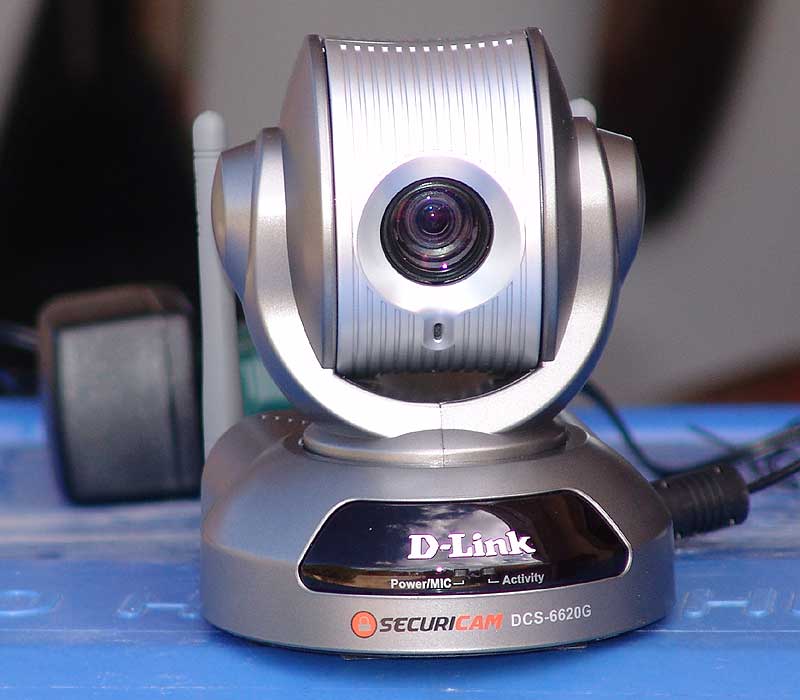 Kids hammed it up when I put the webcam there one afternoon during setup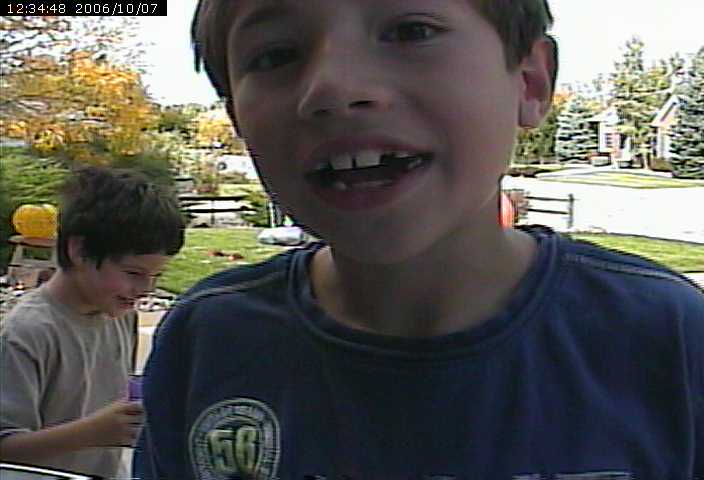 The Incredible Hulk is (of course) back for Halloween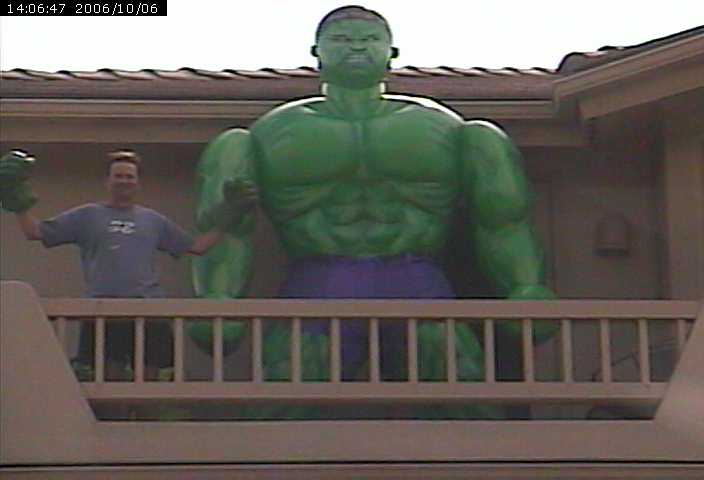 Alek stringing the lights on the 2nd story roof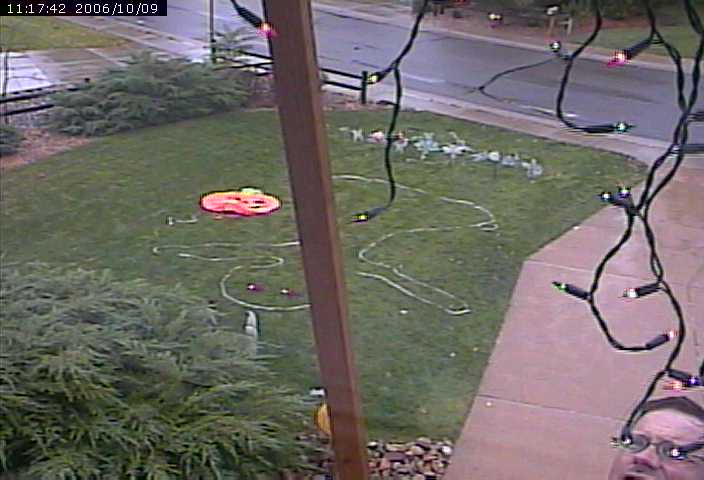 Don't fall of the roof Alek! - Video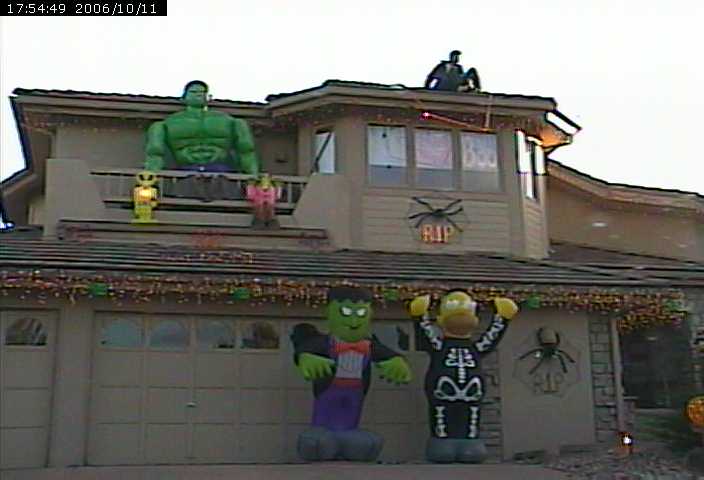 Kyle commands Frank & Homer to take a bow ...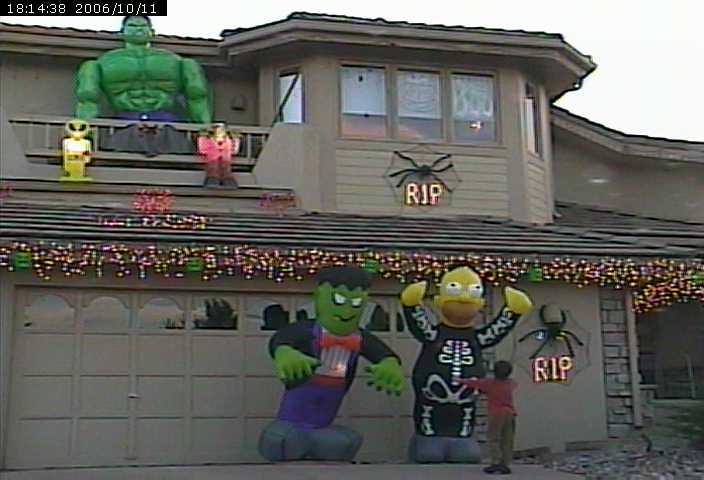 ... and they do - Video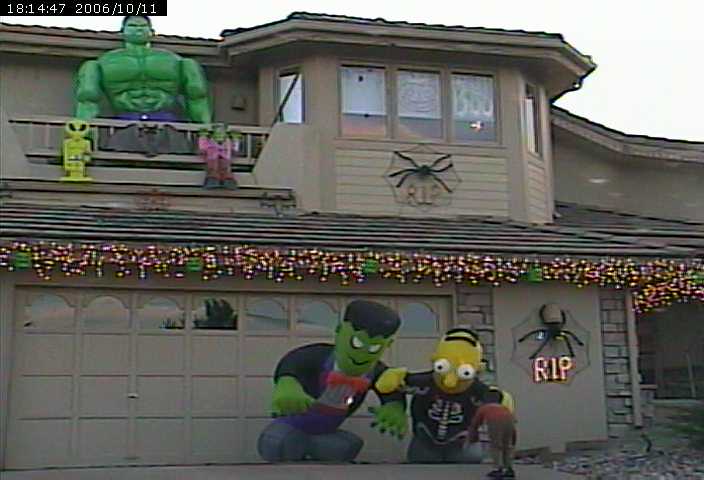 Kids enjoy D'OH'ing it up with Frank & Homer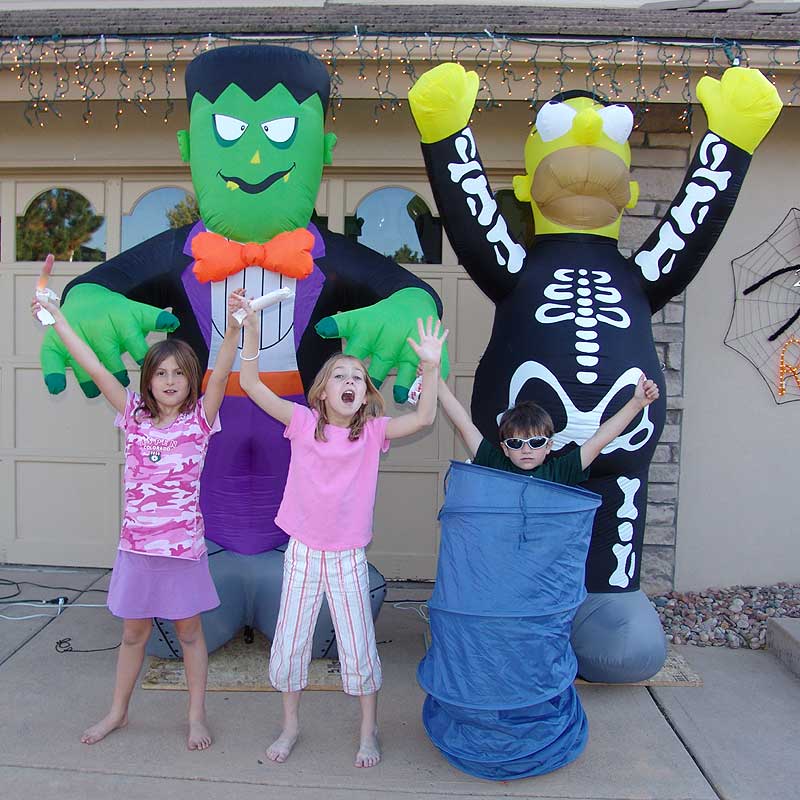 Homer Simpson down for the count in the rain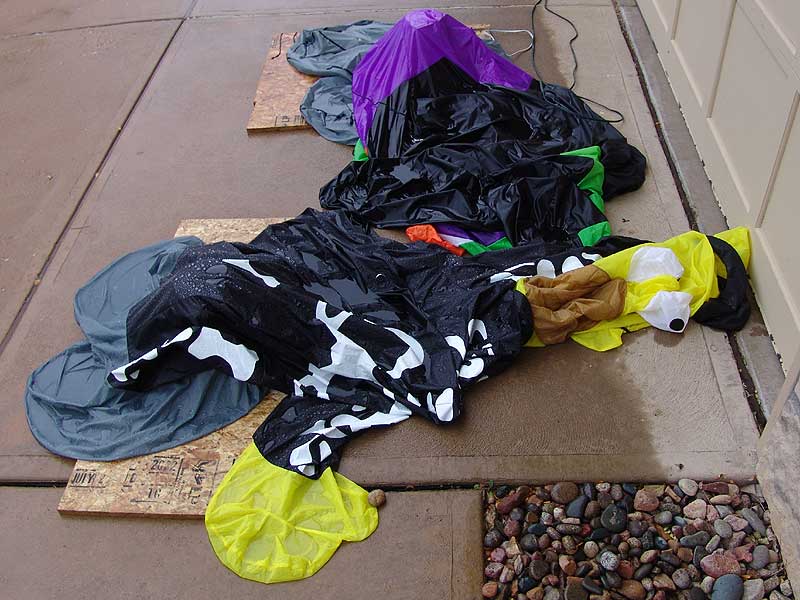 Kyle (aka the HULK) SMASHES on webcam3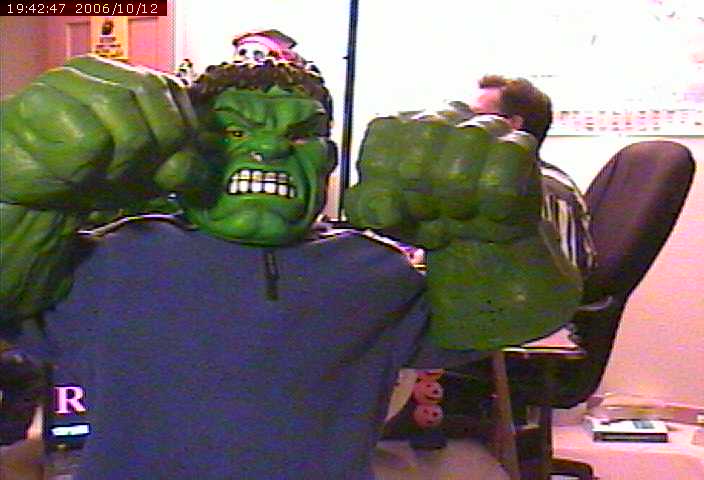 "The Hand" goes for the Scary Beers - PBR and Bud Light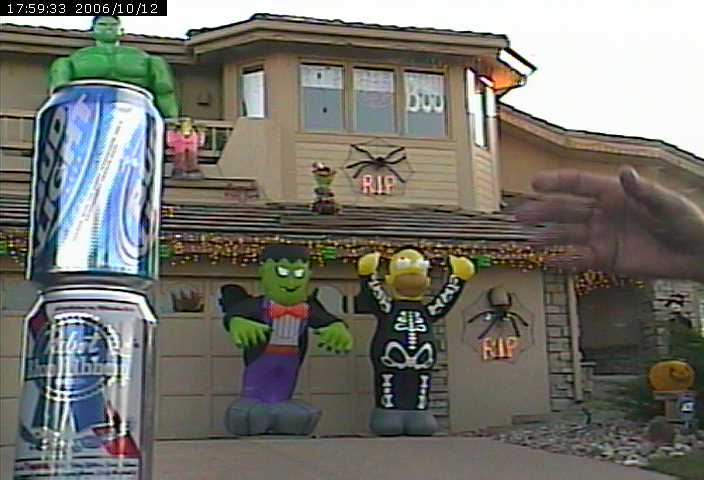 Next day was a nice bottle of Red!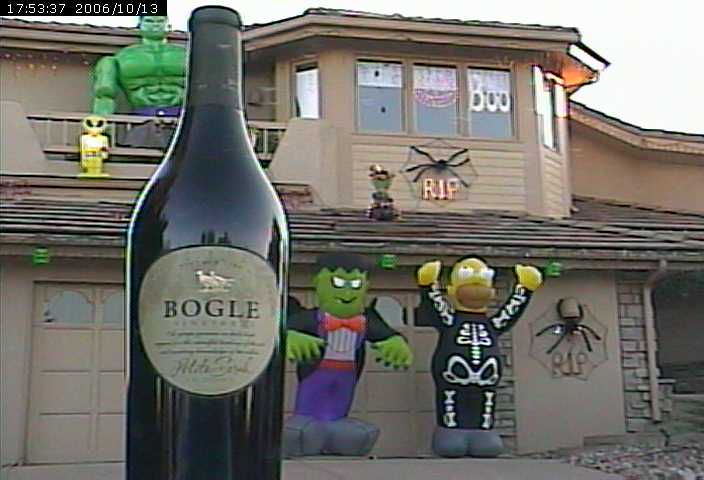 And Alek does a "toast" on webcam3 ... ;-)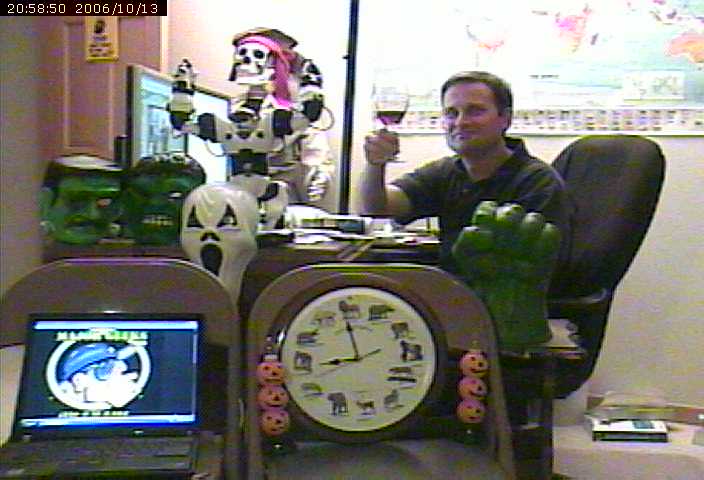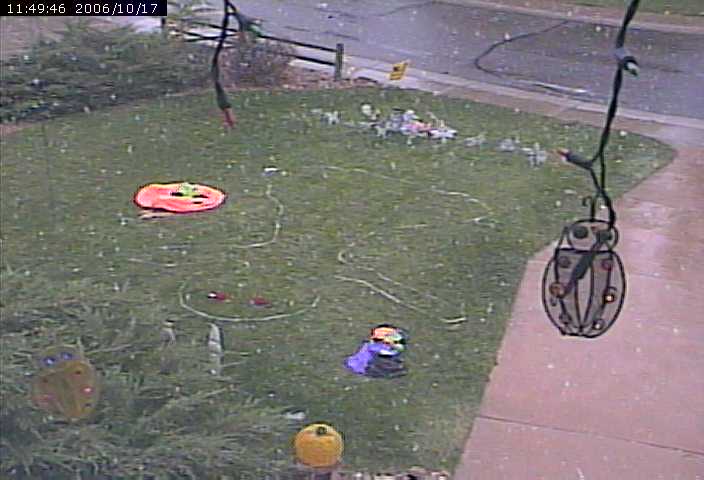 Hulk doesn't care too much for the white stuff ...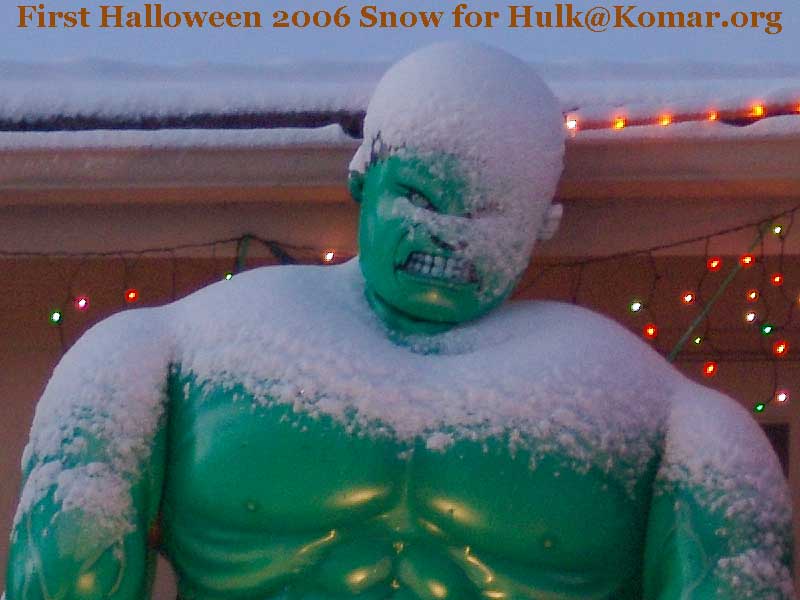 ... but the Alligator and Flamingos didn't seem to mind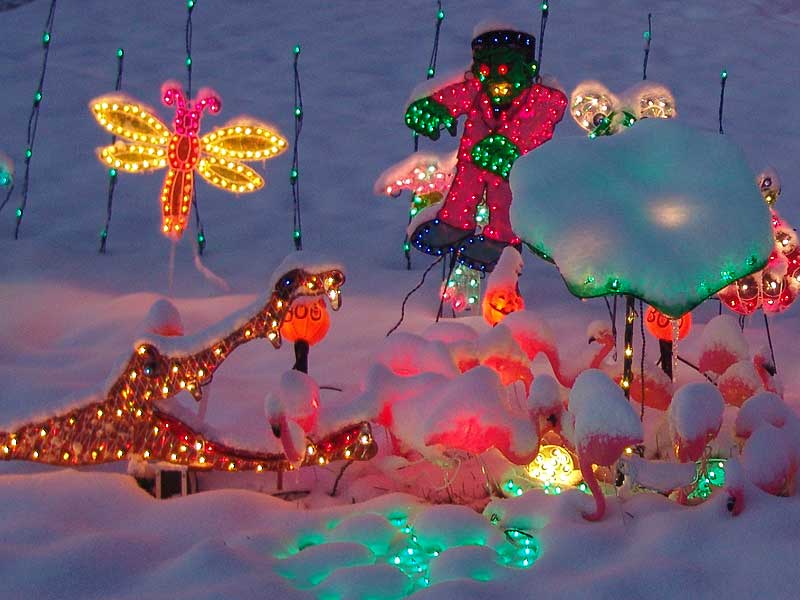 An "Instant Message via Webcam" feature was added on the 23rd - spontaneous picture BTW!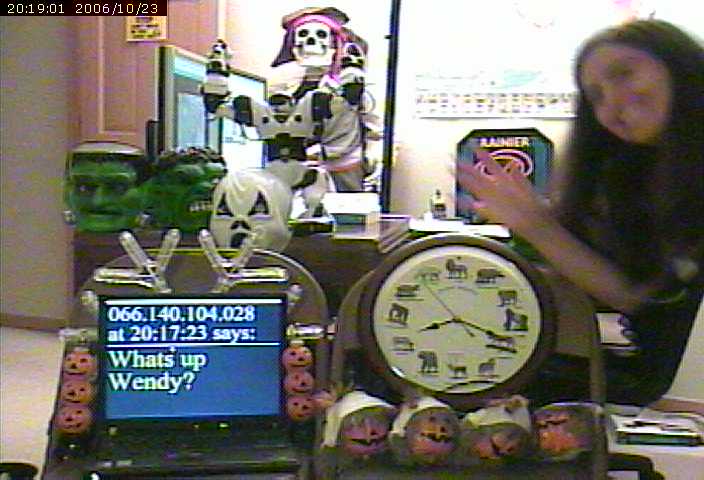 I get about a dozen requests for this each night ...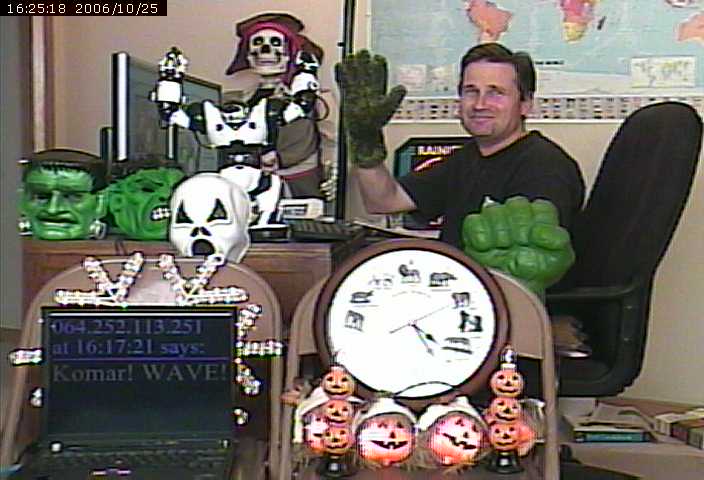 That's one scary looking pumpkin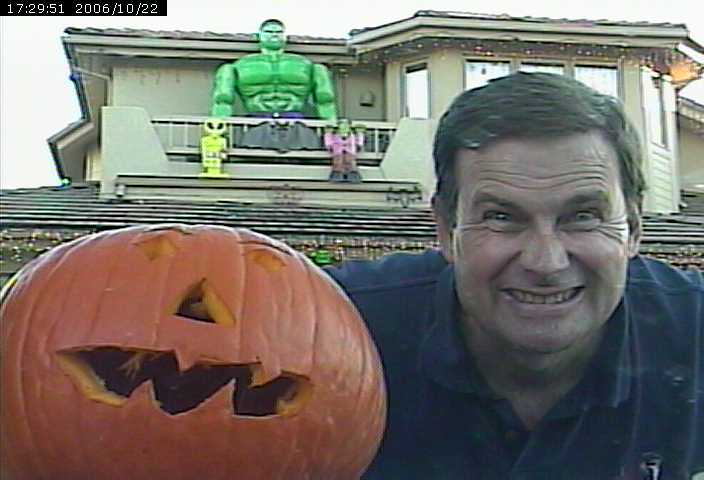 Pumpkins are turned into mix as the claw showed up again on the 25th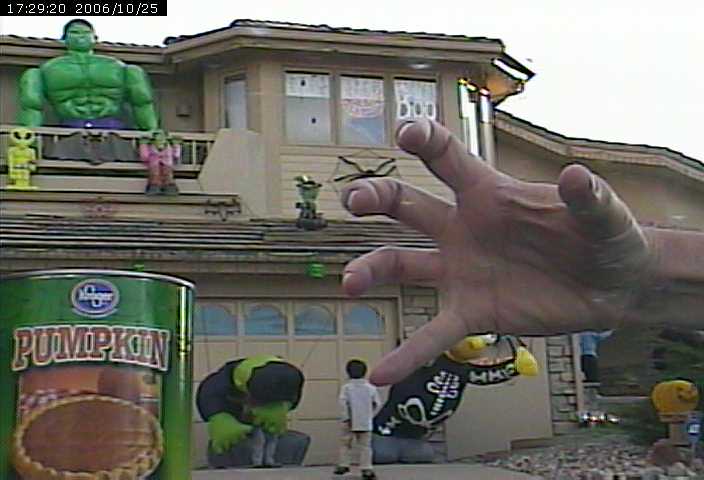 The next night, it was a snowman with CornCob pipe ... and a pyromaniac! ;-)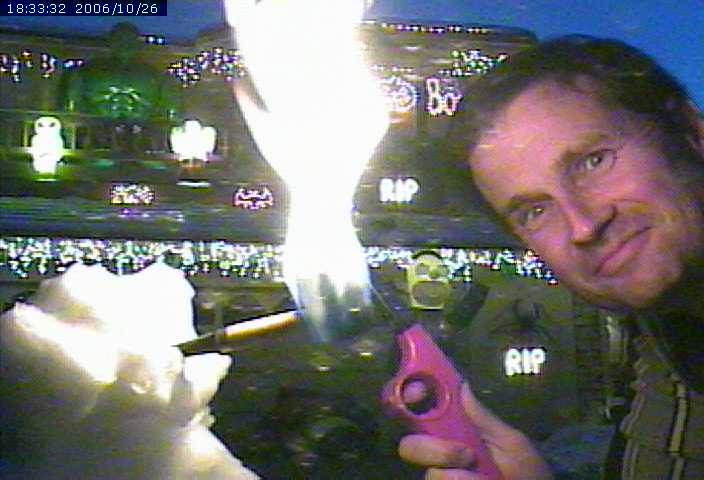 More snow had fallen as the pumpkin struggled to inflate - watch video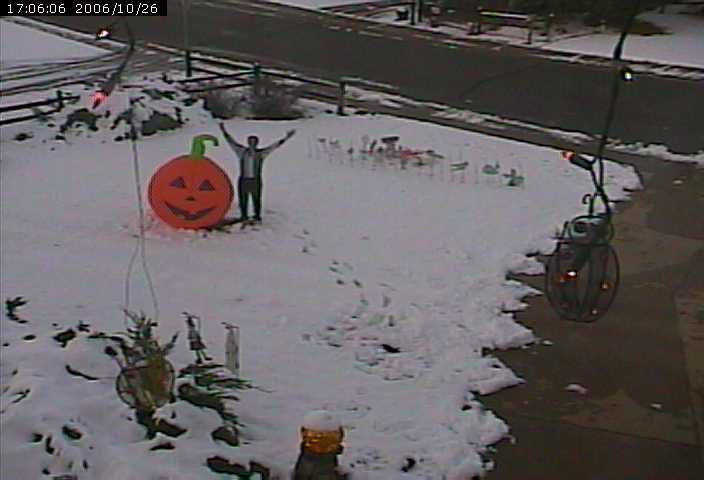 Alek & Kyle with the "monster head" in the Haunted Office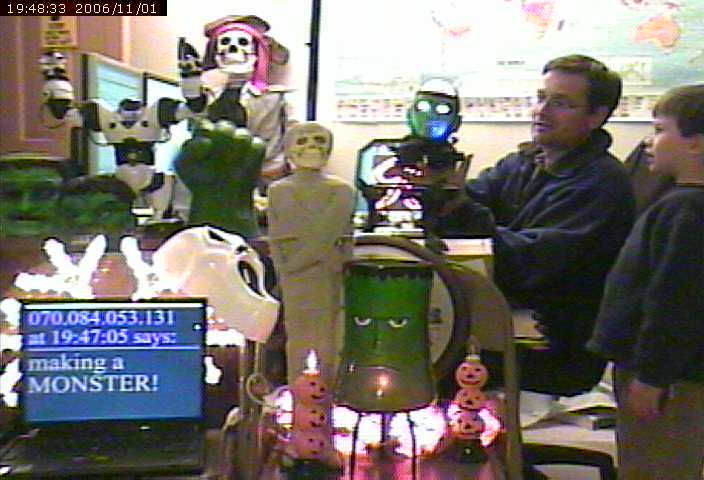 Lava Lamp Witch was a post-Halloween addition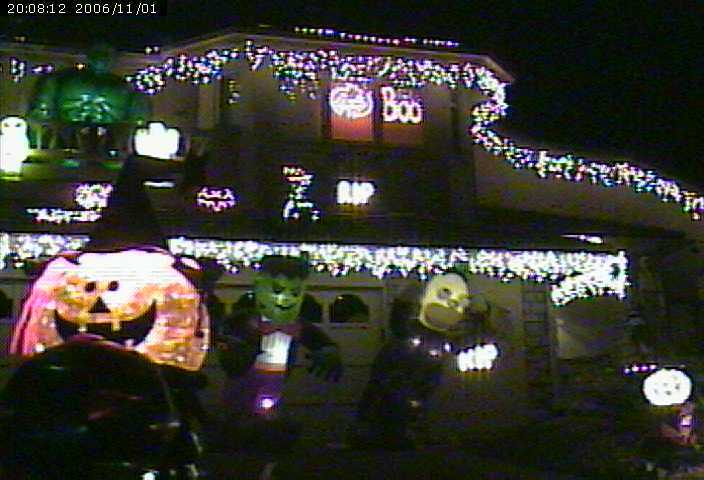 As was the giant inflatable skull for the front yard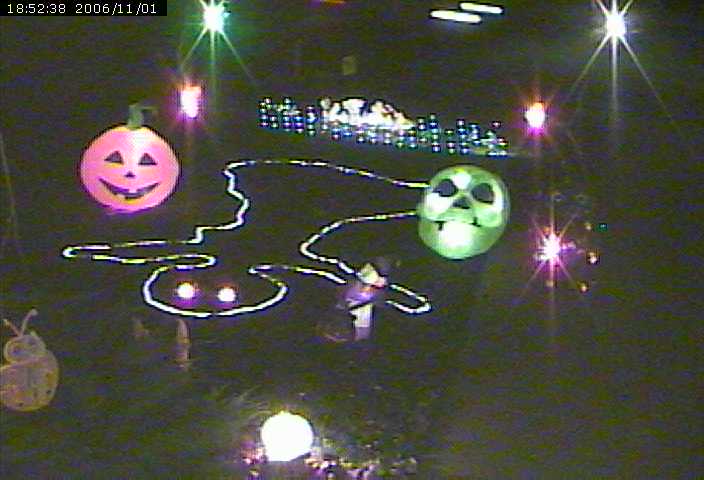 Go back to main halloween decorations page.