Alek's Christmas Lights from 1999-2014
Have fun with the Christmas Decorations Webcams - not only watching, but also controlling thousands of christmas lights. And for those people that wonder "Why do you do this Alek?" - watch the christmas video that answers that question - also see Santa (and Rudolph) show up Christmas Eve on the Santa Tracker!
Click on the links above the pictures to read stories/pictures from previous years. The Christmas Webcam was introducted in 2002, I added Pan/Zoom capability in 2003, and after world-wide media attention in 2004, I disclosed to the Wall Street Journal that the webcam/webcontrol was a fun little hoax done via computer simulation. In 2005, it went real ... but you are justified in being skeptical! More info at the Christmas FAQ where I answer varioues questions and also check out/chime in on the Christmas Blog for some heart-warming and funny notes as I brought a lot of christmas cheer to bazillions of people. ©1999-2014 www.komar.org - Alek Komarnitsky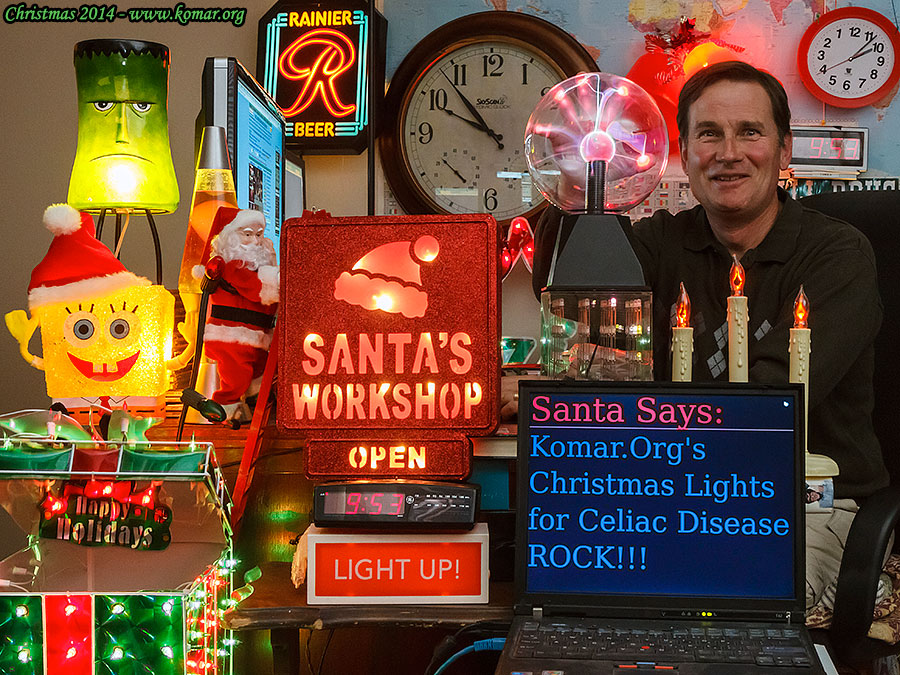 Christmas 2013 - The Three Wise Men: Elmo, SpongeBob, and Homer Simpson - D'OH! ;-)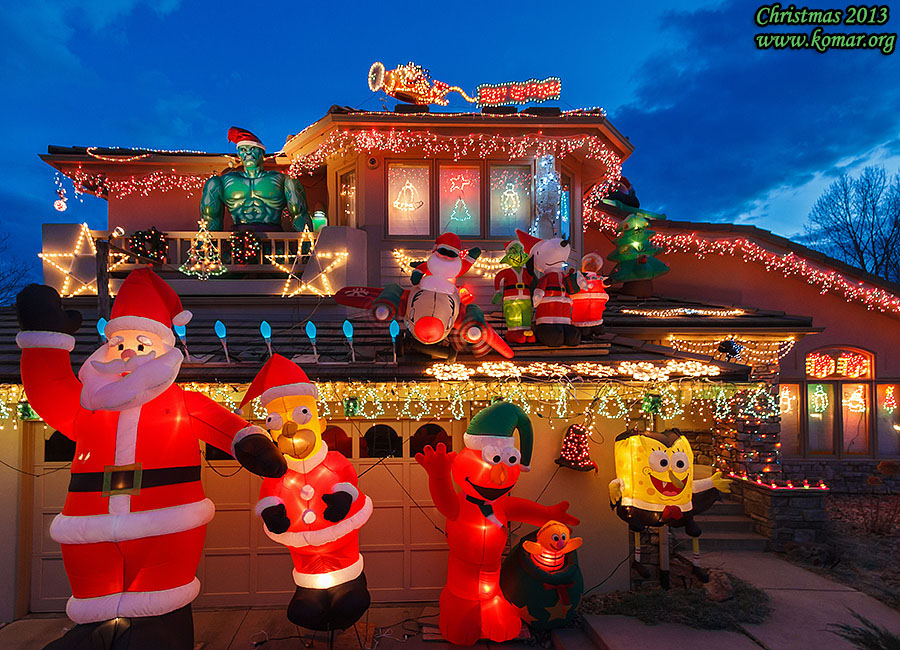 Christmas 2012 - You can never have enough inflatables!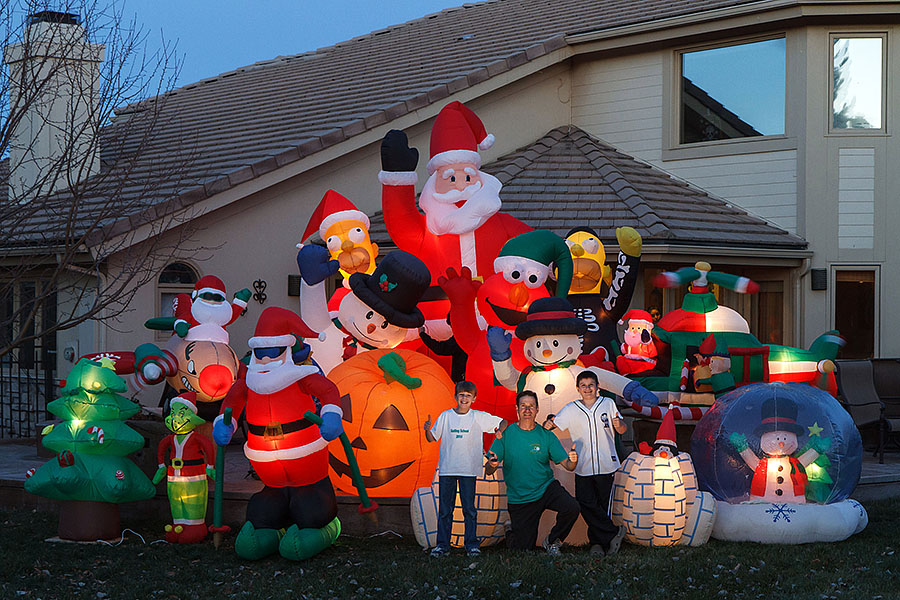 Christmas 2011 - Santa Homer & Santa Skier picked up at garage sales and snow returns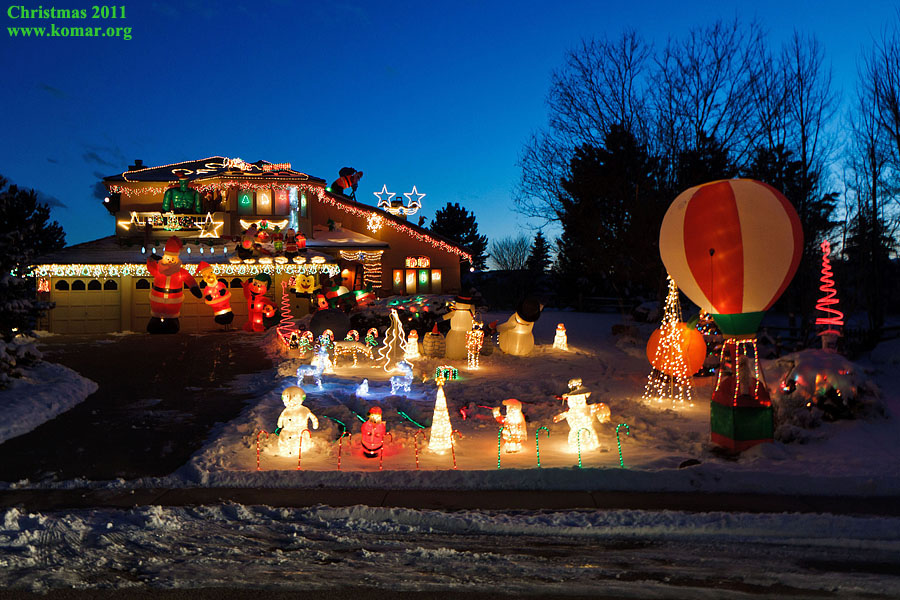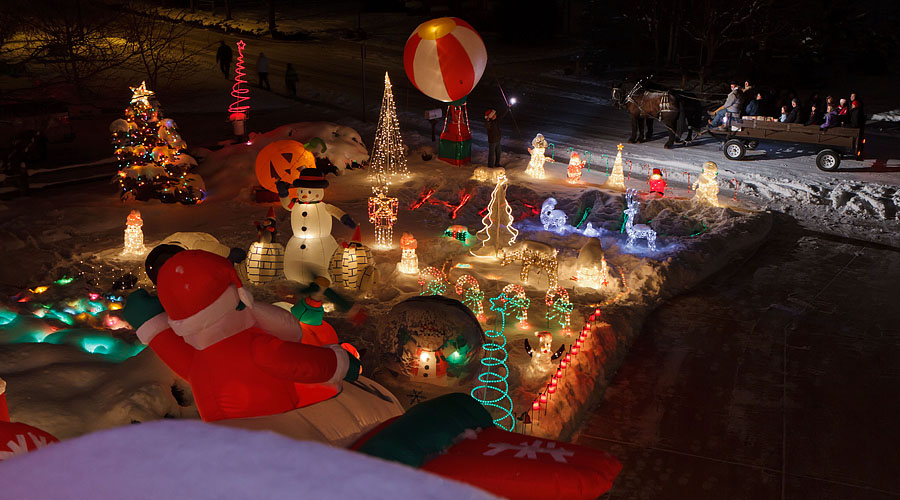 Christmas 2010 - first year with no snow until New Years - sad! :-(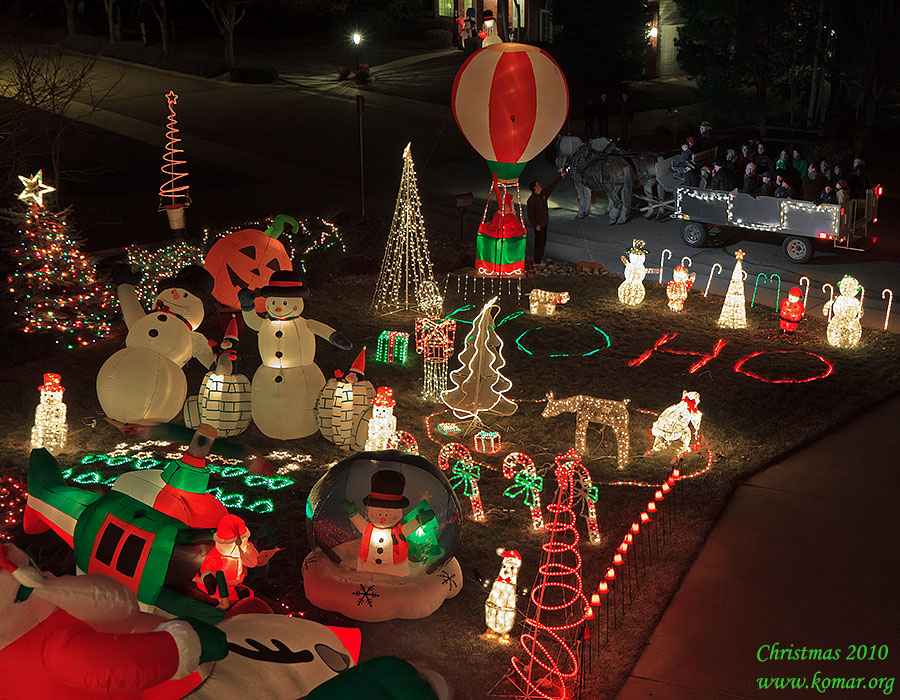 Santa's Workshop gets into the holiday spirit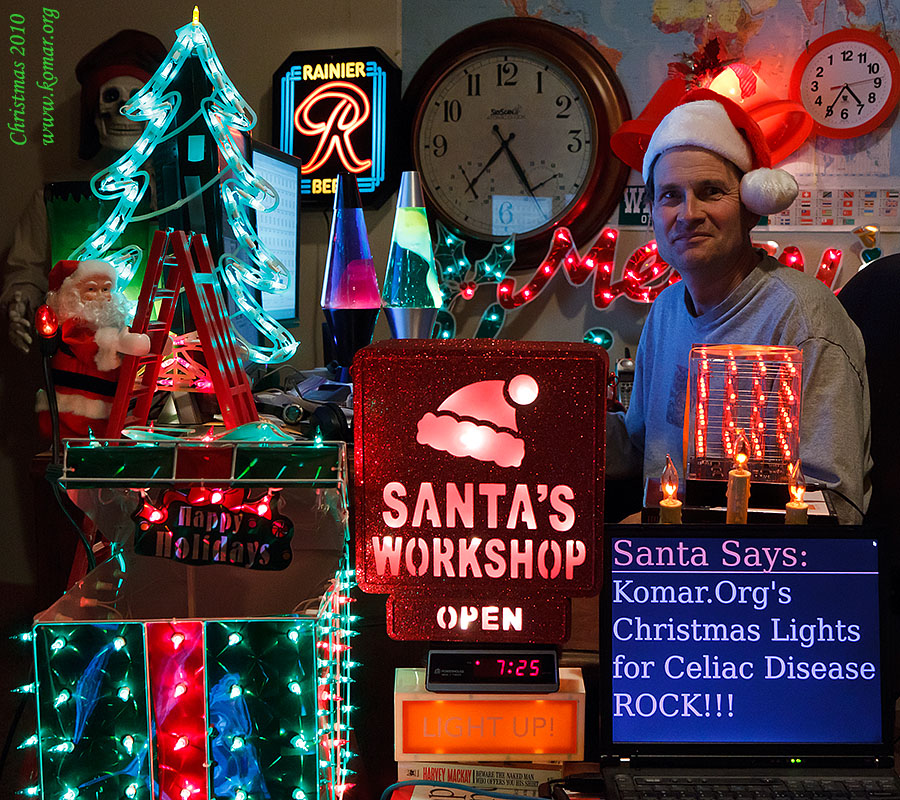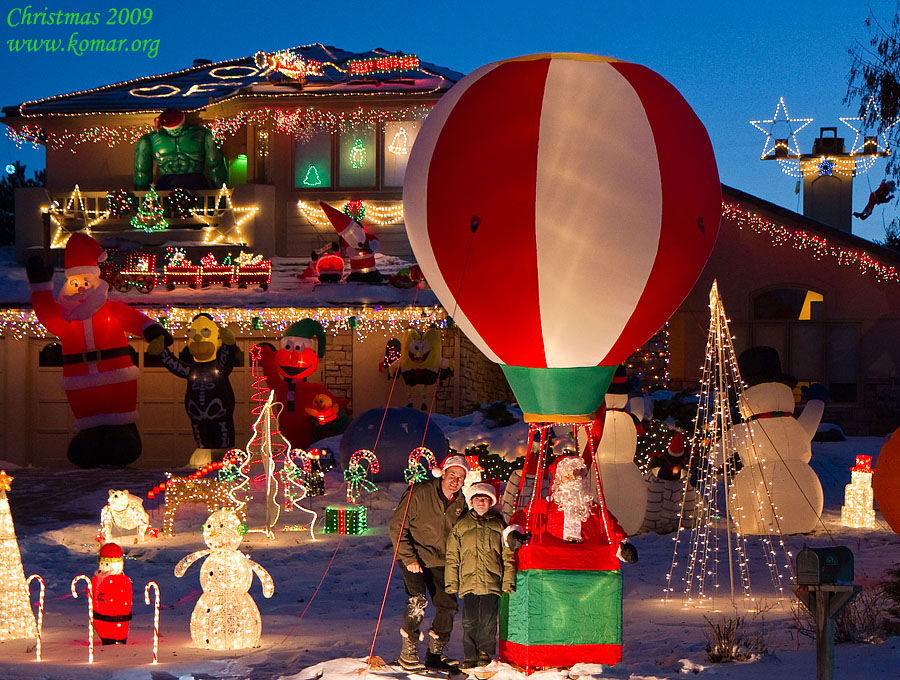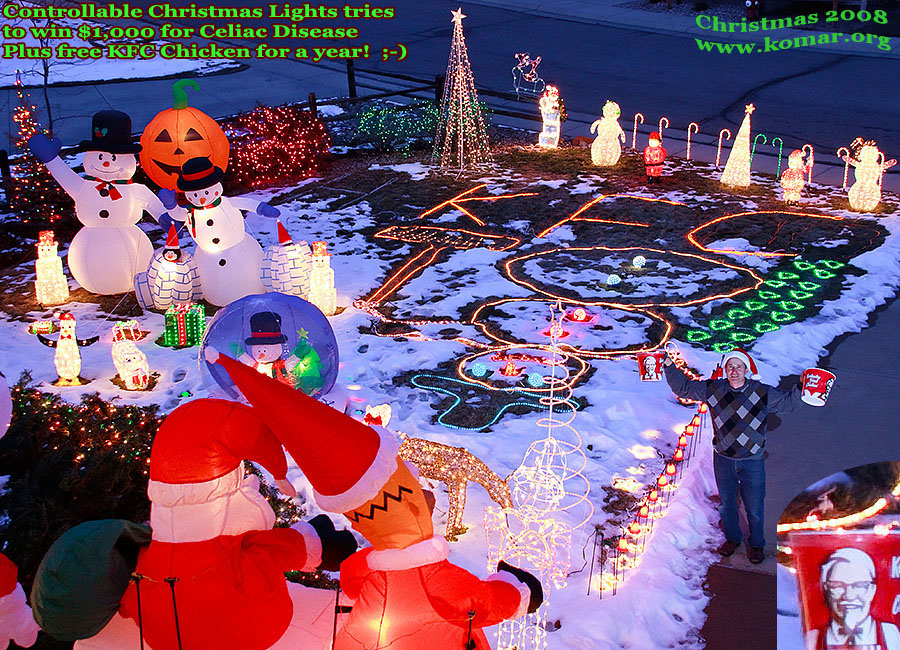 Christmas 2007 - Snowman Family, giant lawn christmas tree, and more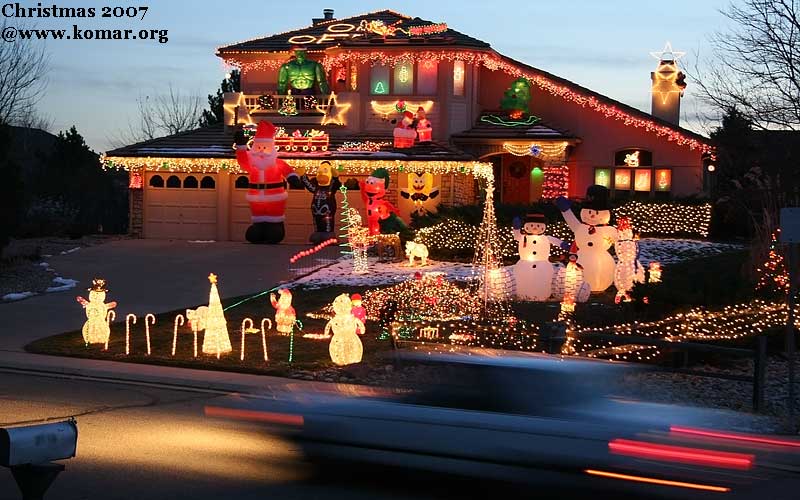 Christmas 2006 - Elmo, Frosty, Hulk, Santa, and ... Homer Simpson - D'OH! ;-)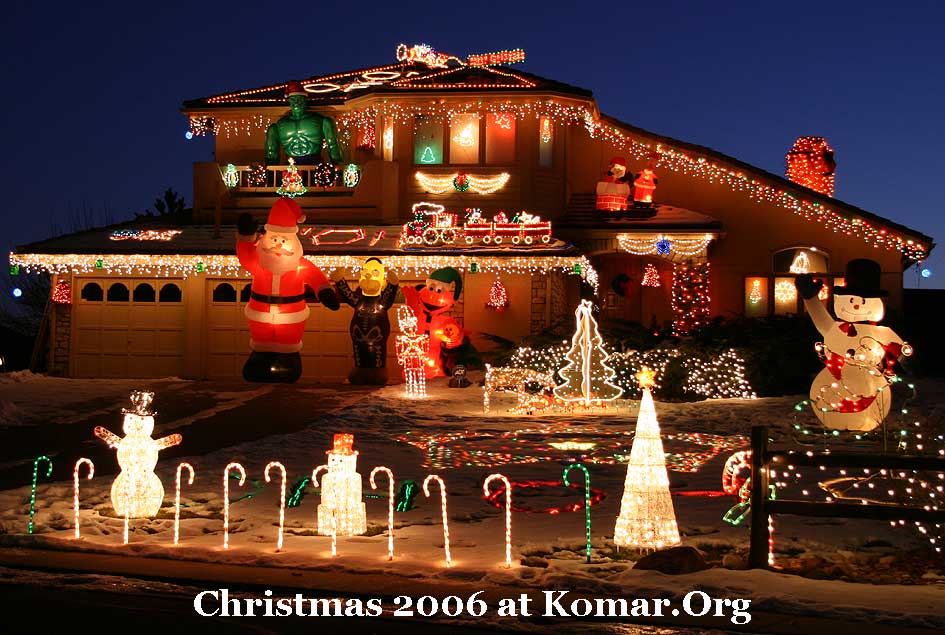 Christmas 2005 (Tree) - 26,000 lights, more than Clark Griswold!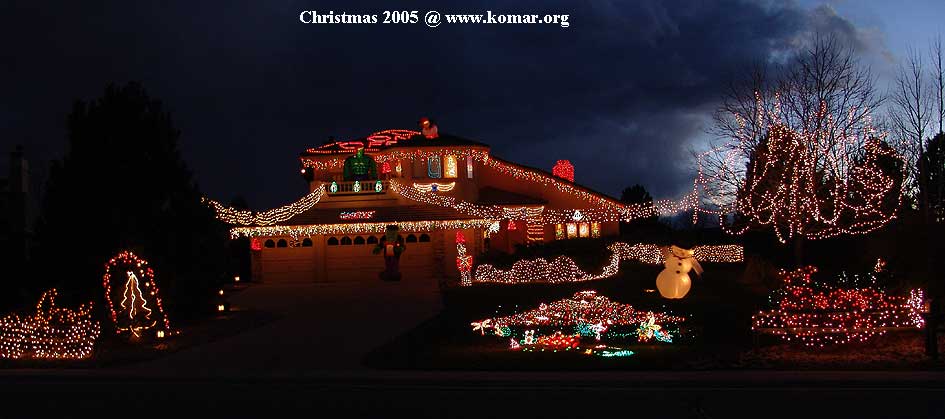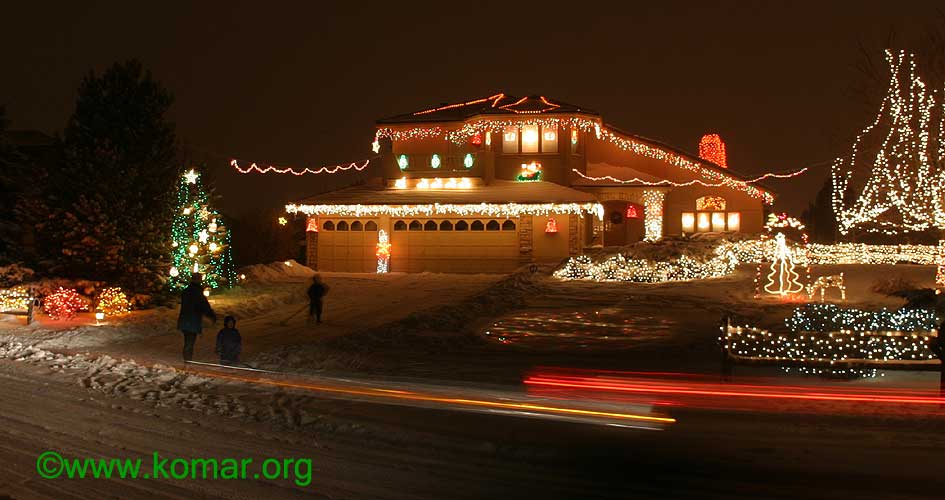 2004 Christmas Lights ... at Sunrise! ;-)