☻ Alek's Halloween Decorations from 2002-2014 ☻
Here's a collection of pictures (with links) to what my halloween decorations have looked like though the years. Needless to say, The Incredible HULK has been a big part of it and I've had a ton of fun with the halloween decorations webcams - watch the halloween movies of time-lapse video. Read more about how it all works at the Halloween FAQ while listening to halloween music. BTW, I use Wind Power - can the windmills keep up?!? ;-) See more halloween pictures along with christmas lights and check out the Halloween Blog to see what Puny Humans said about Hulk and chime in yourself.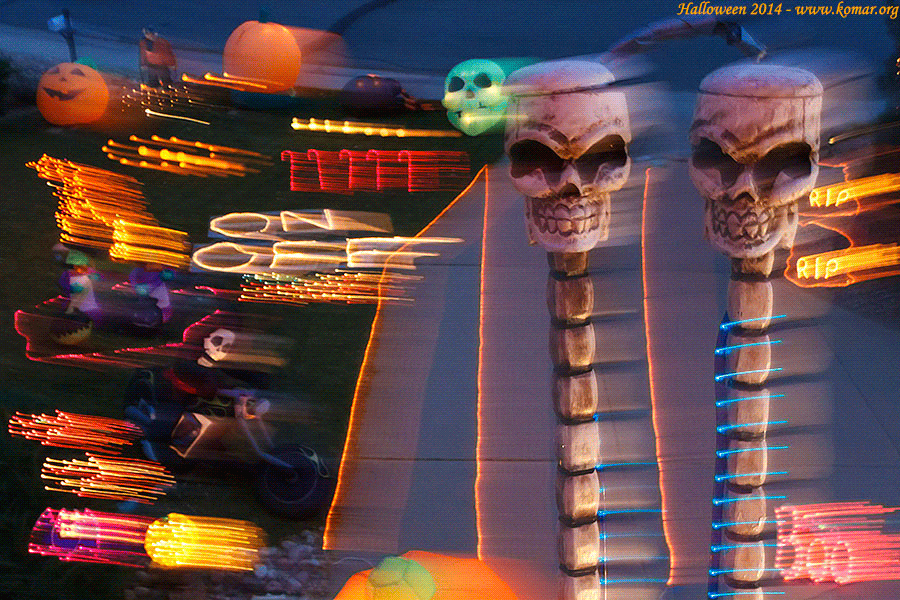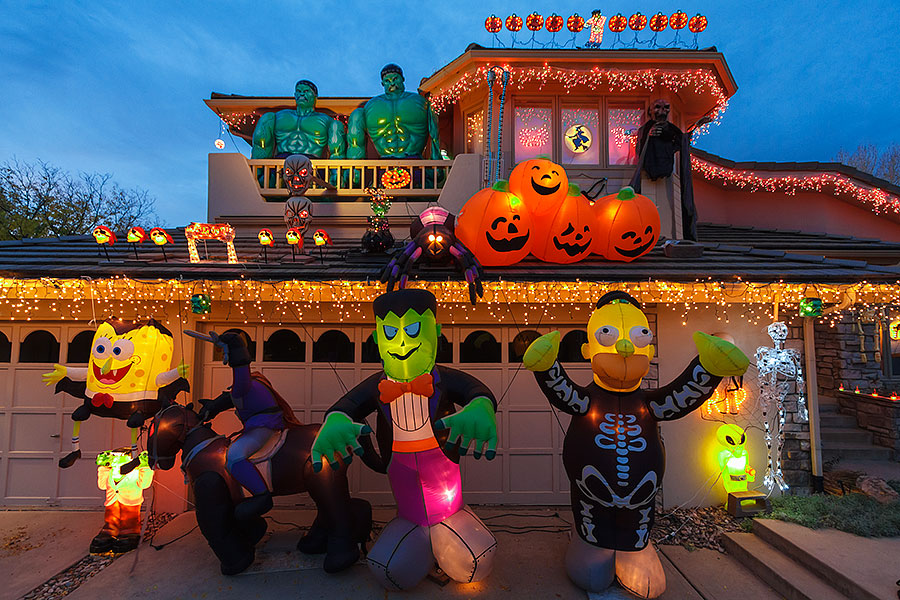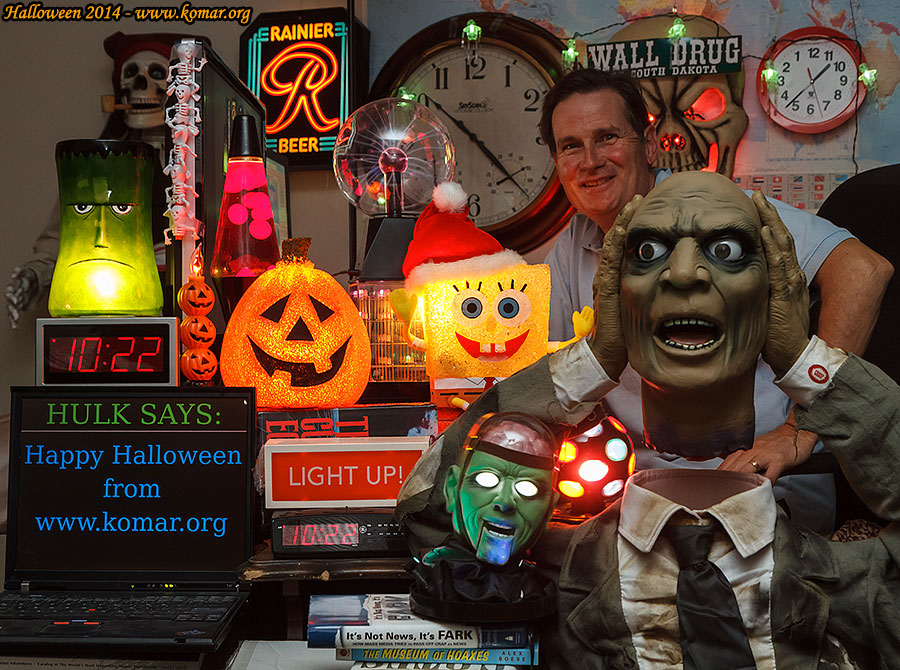 Halloween 2013 - decorations look better with snow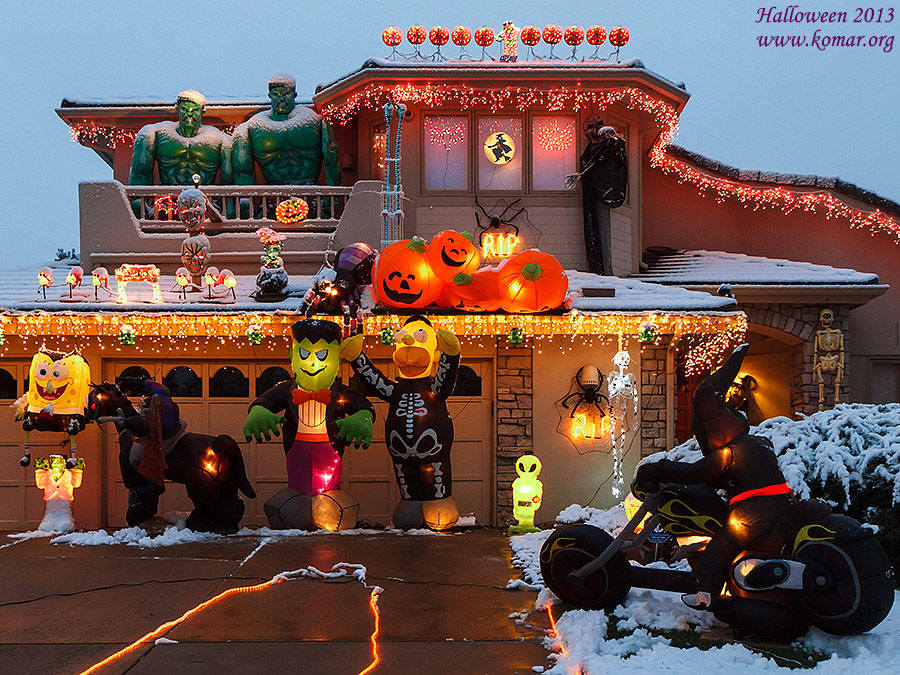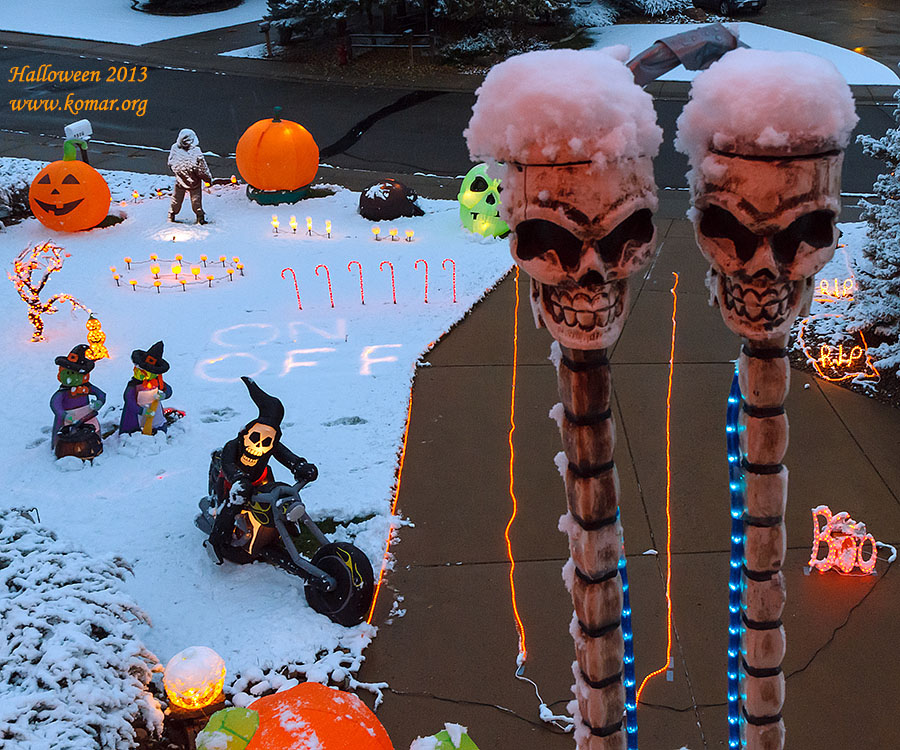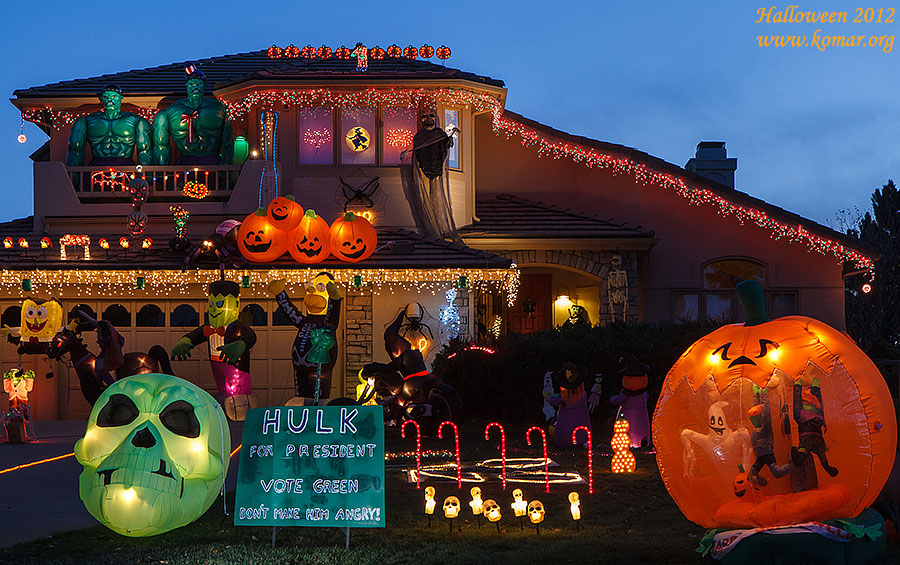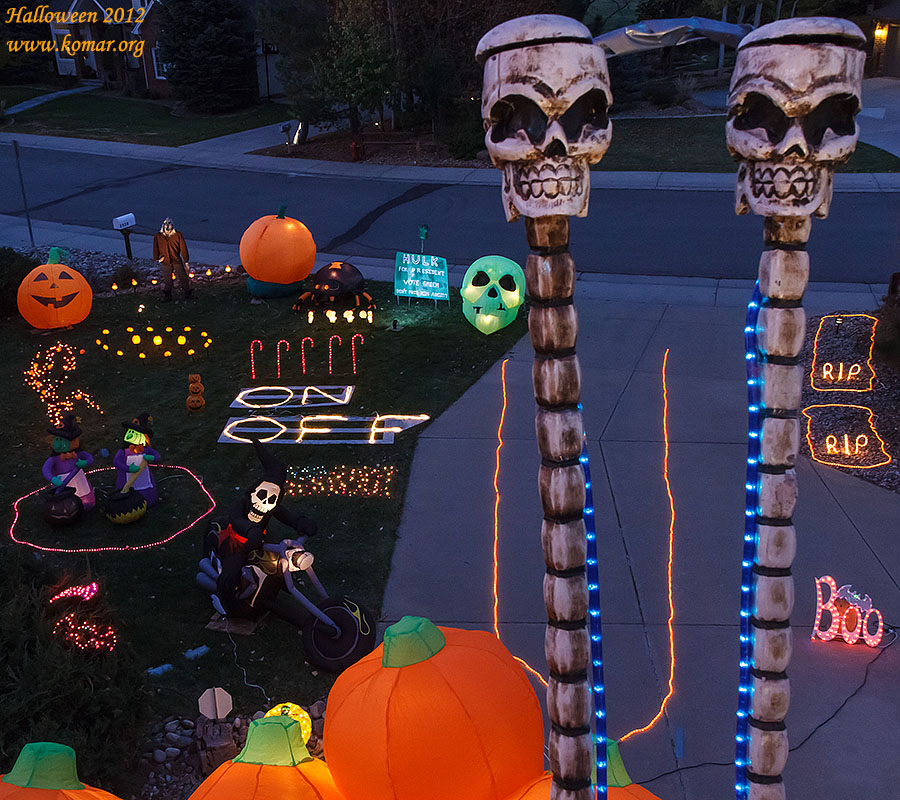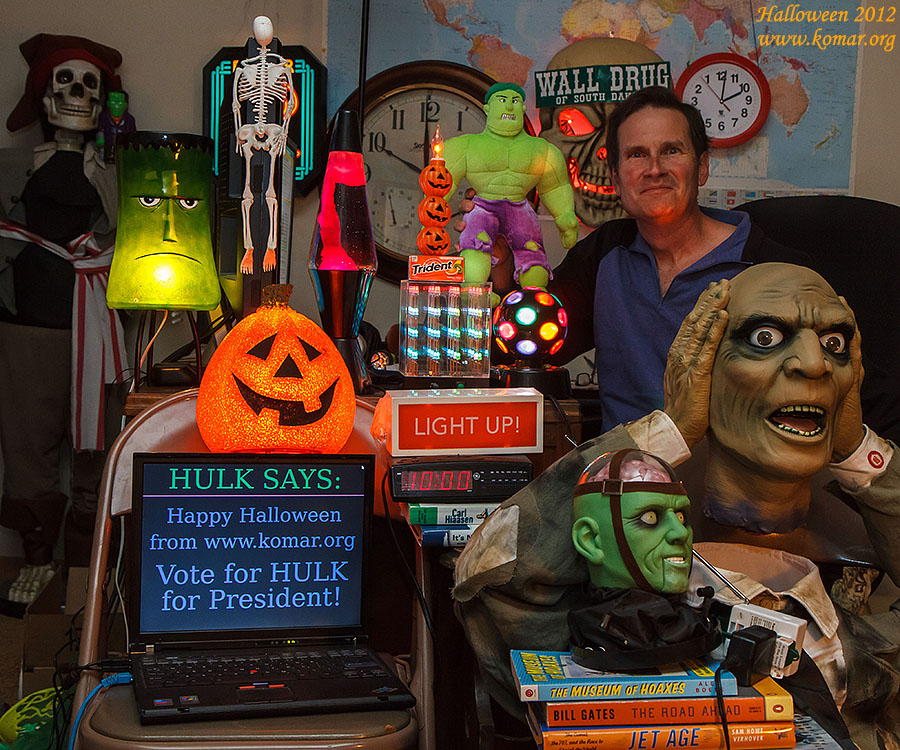 Took a break in 2010 - Halloween 2011 - A pirate in the Haunted Office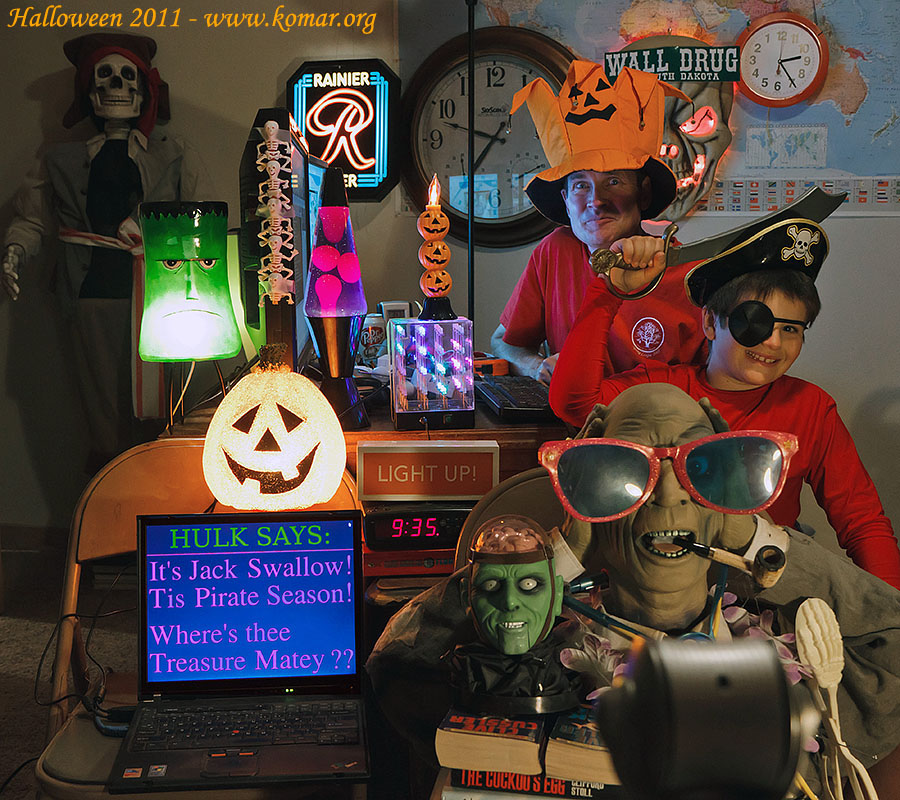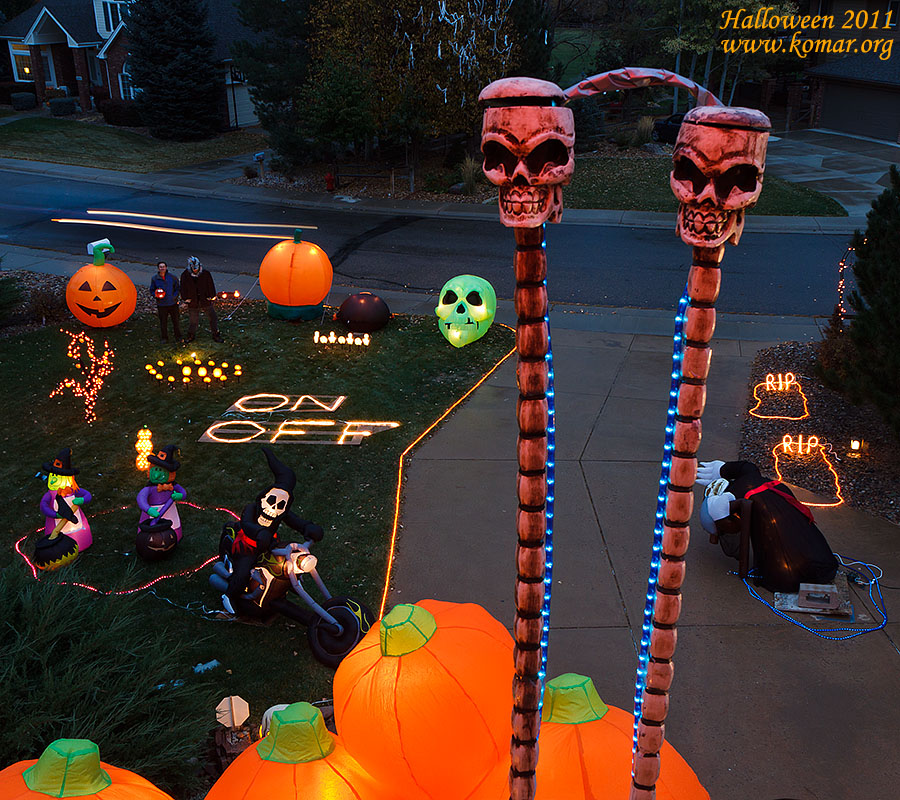 Halloween 2009 - Headless Horseman plus two Grim Repears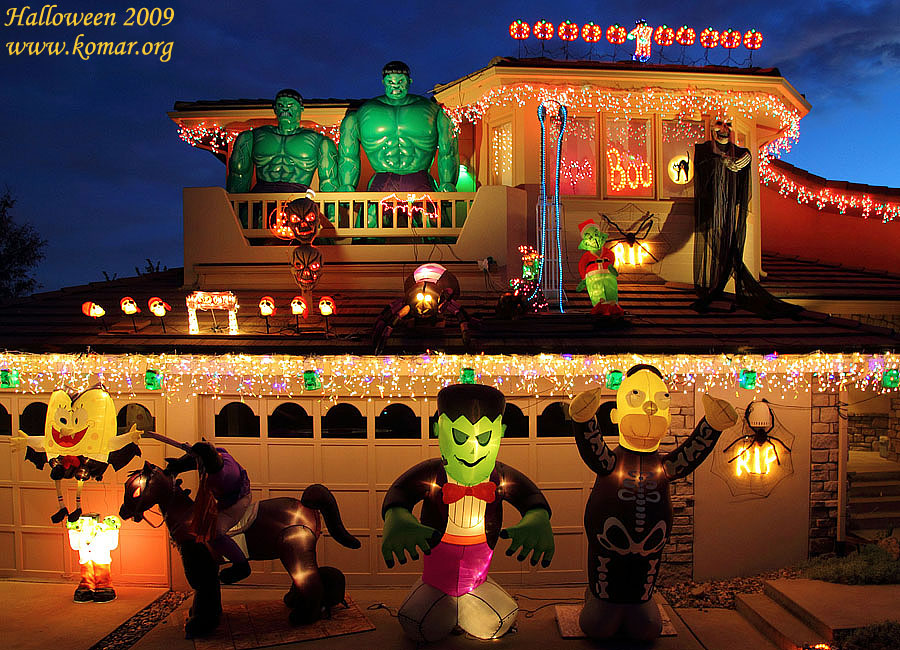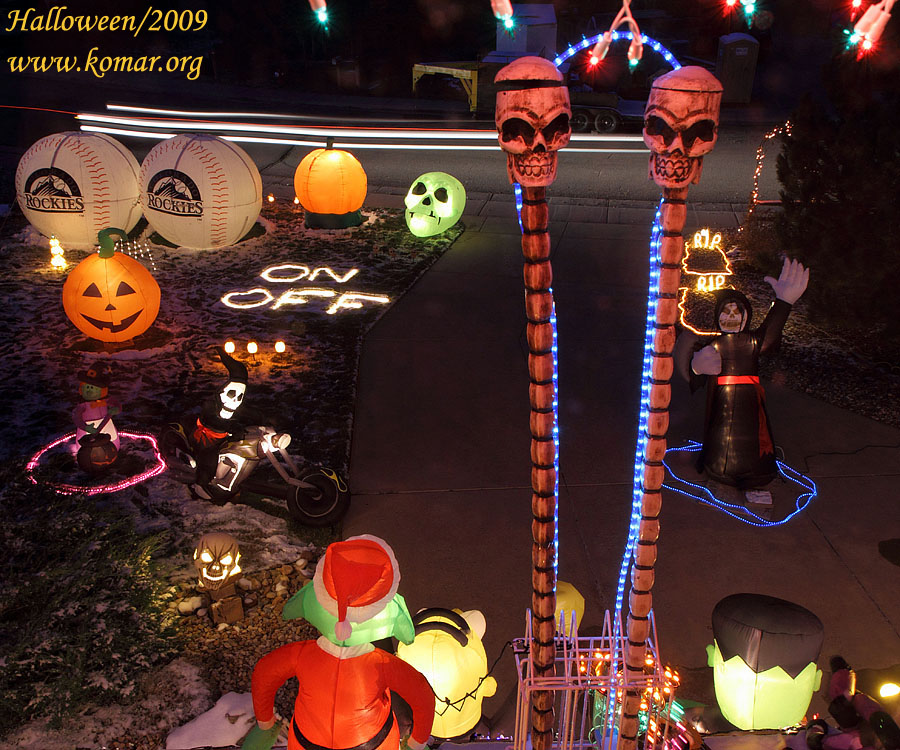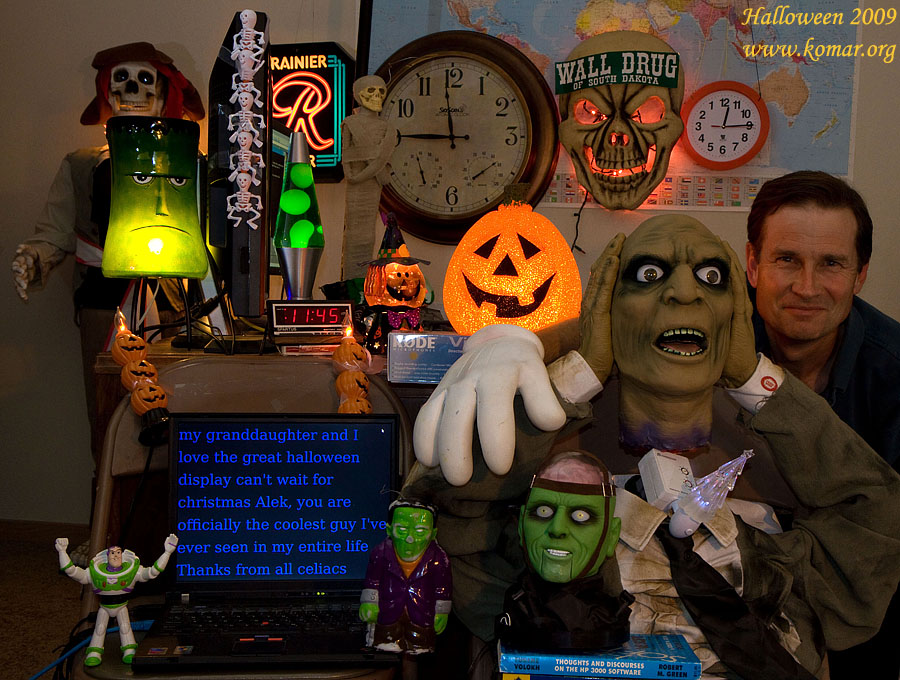 Halloween 2008 - Grim Repear joins the holiday fun!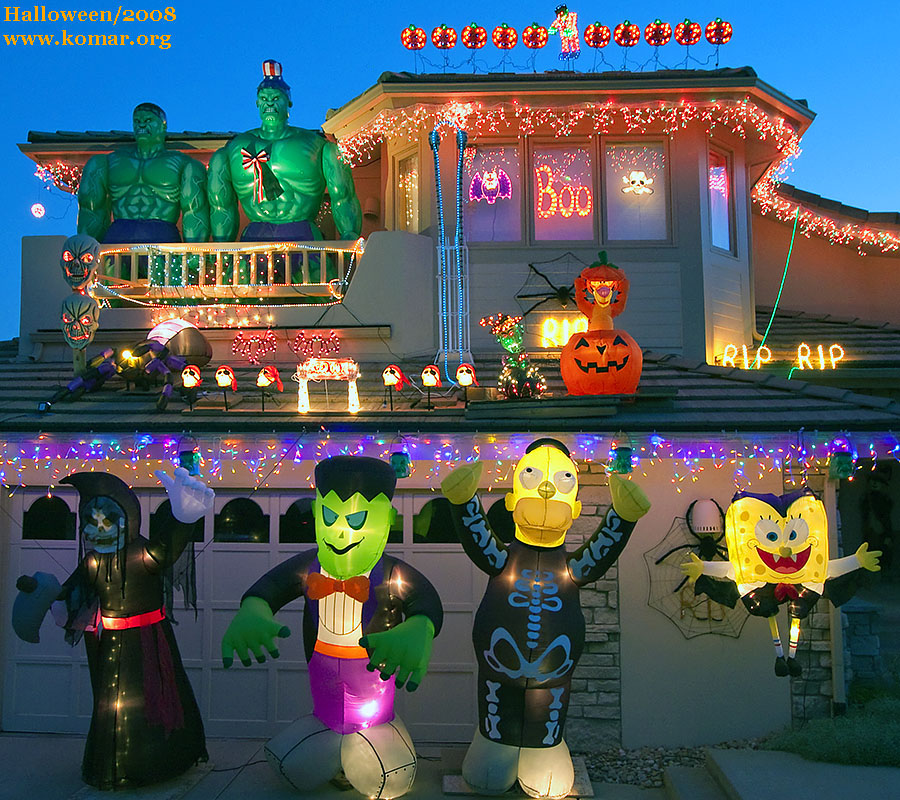 Halloween 2007 - Added Hulk Twin & SpongeBob - Double D'OH!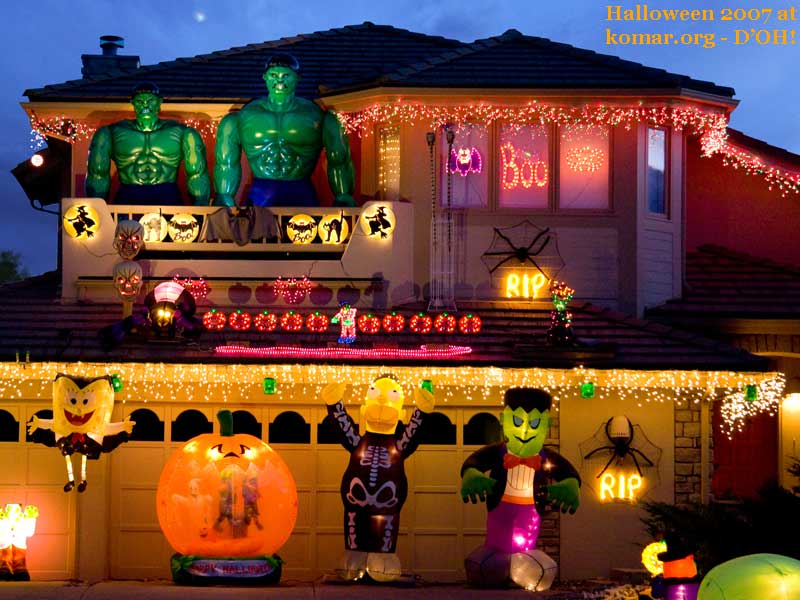 Halloween 2006 - Hulk, Frankenstein, & Homer Simpson - D'OH!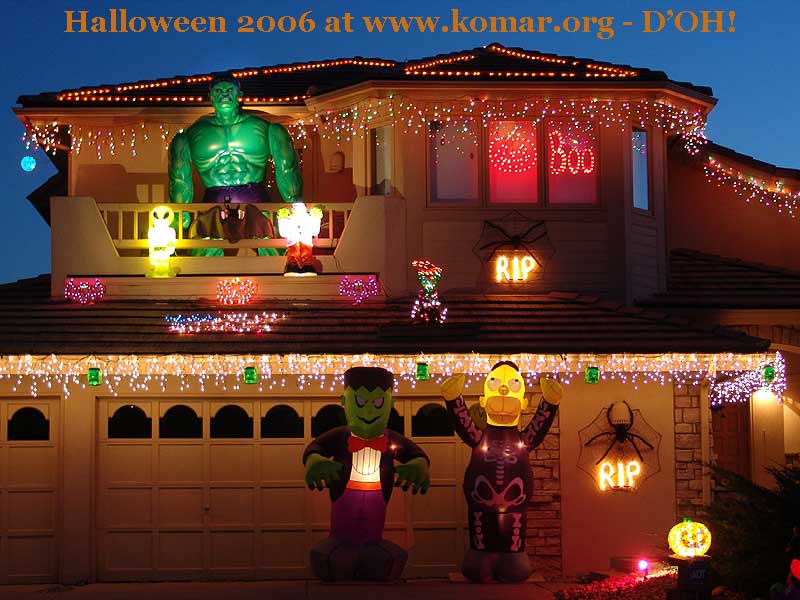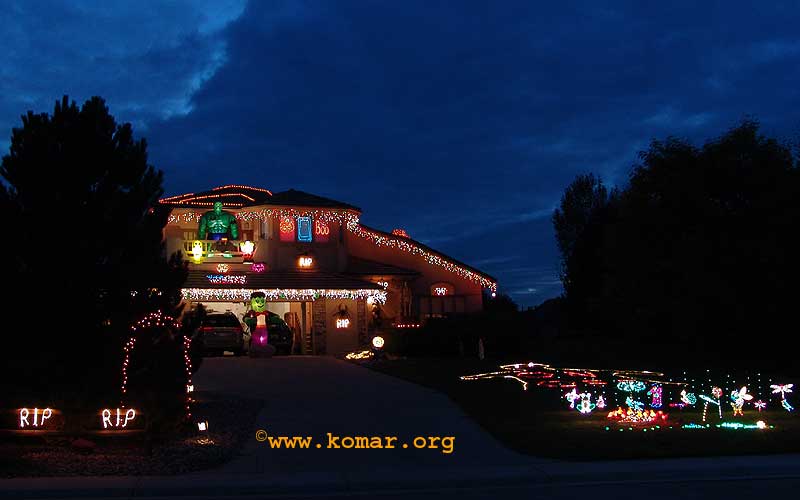 Bugville was added which included a Flamingo eating Alligator!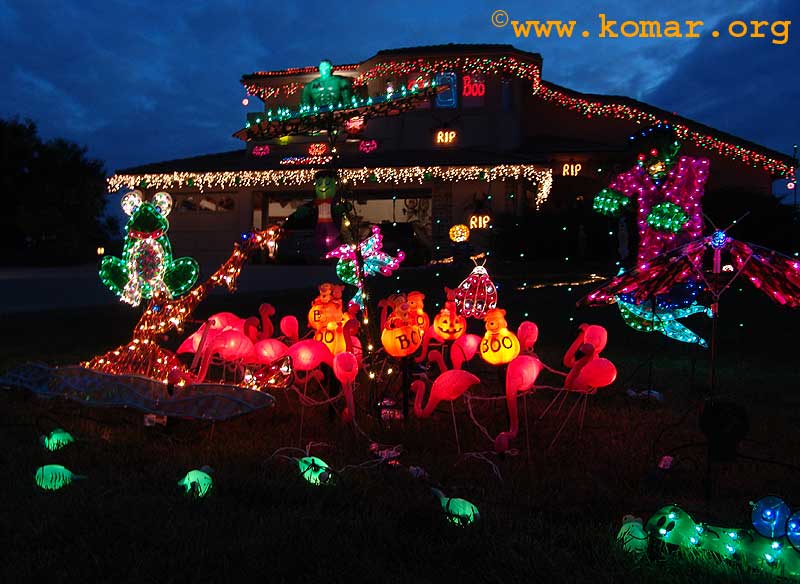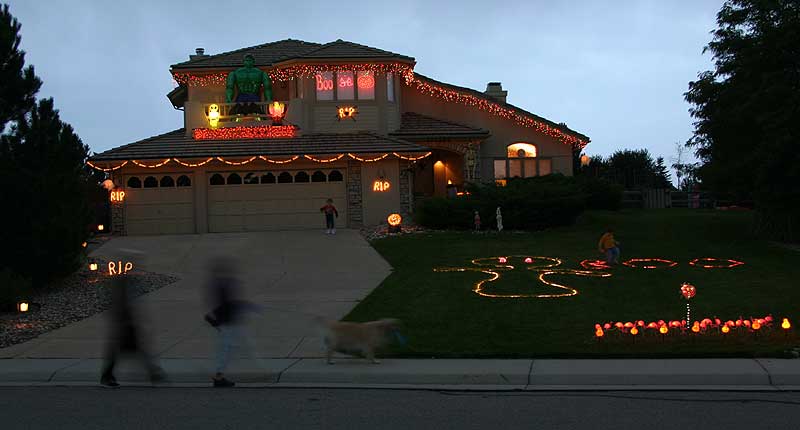 Hulk the day after Halloween 2004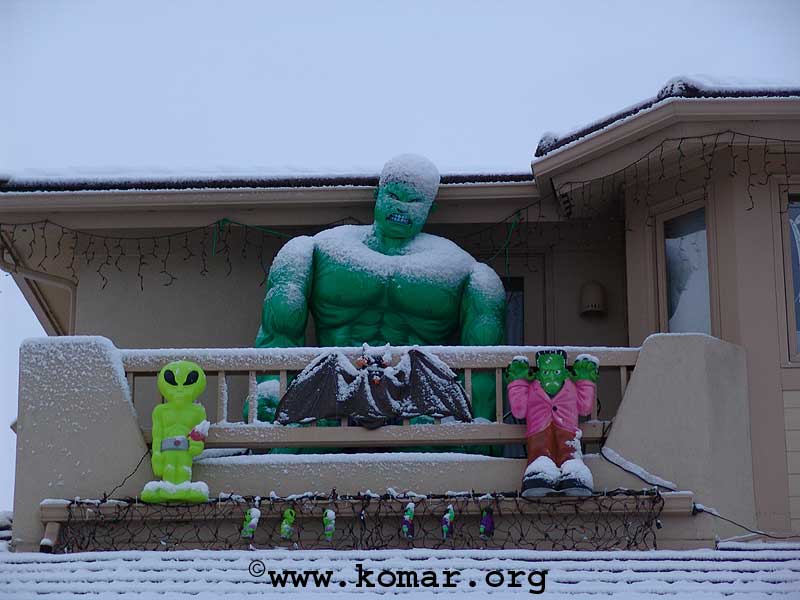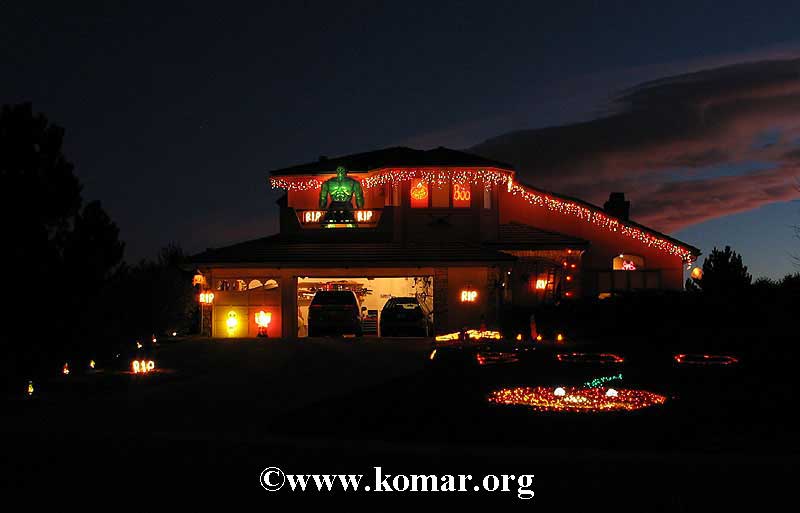 Halloween 2002 Decorations & Halloween Lights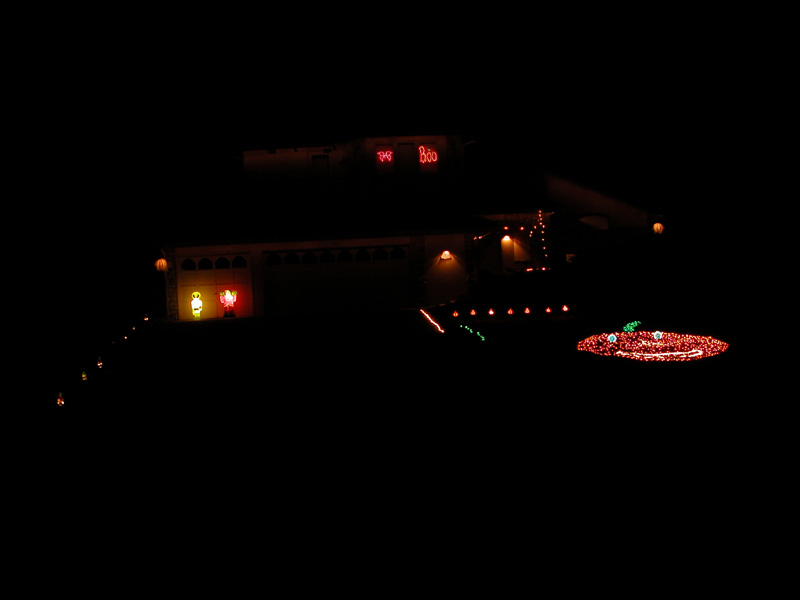 Halloween Hulks throughout the years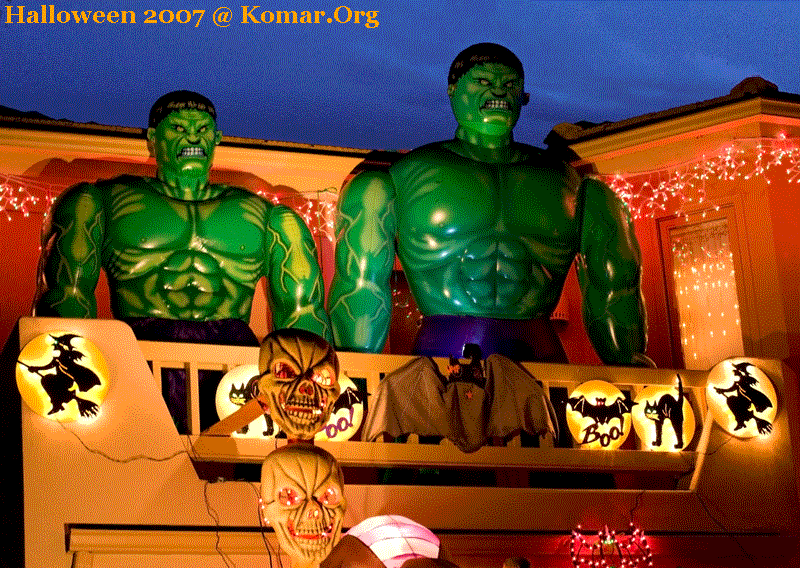 While I appreciate the folks who have asked if they can donate/PayPal to cover the costs of the lights and (wind powered!) electricity, I've never asked for donations and don't plan to change that. While it is a bit of work to put up all the Halloween stuff, I do it anyway for the neighborhood kids and the web site is just my way of saying "Happy Halloween" to folks around the world. If you feel compelled to make some sort of donation, my kids have celiac disease so make a donation toward medical research - tell 'em Komar.Org sent 'ya! ;-)

BTW, for the actual night of Halloween, I have "HULK SMASH" audio playing really loud. So when the kids come by, I ask the smallest (and scaredest one) kid to tell the Hulk to be "Shut Up". It requires a little prodding, but eventually they will say "Be Quiet Hulk" ... and I, of course, hit the OFF button on my wireless X10 remote in my pocket and 'lo and behold, the Hulks is quiet - the speakers power is toggled off. Always get a great response as that kid feels pretty good after that! ;-)

©2002-2014 www.komar.org